University of La Verne Heart for Heroes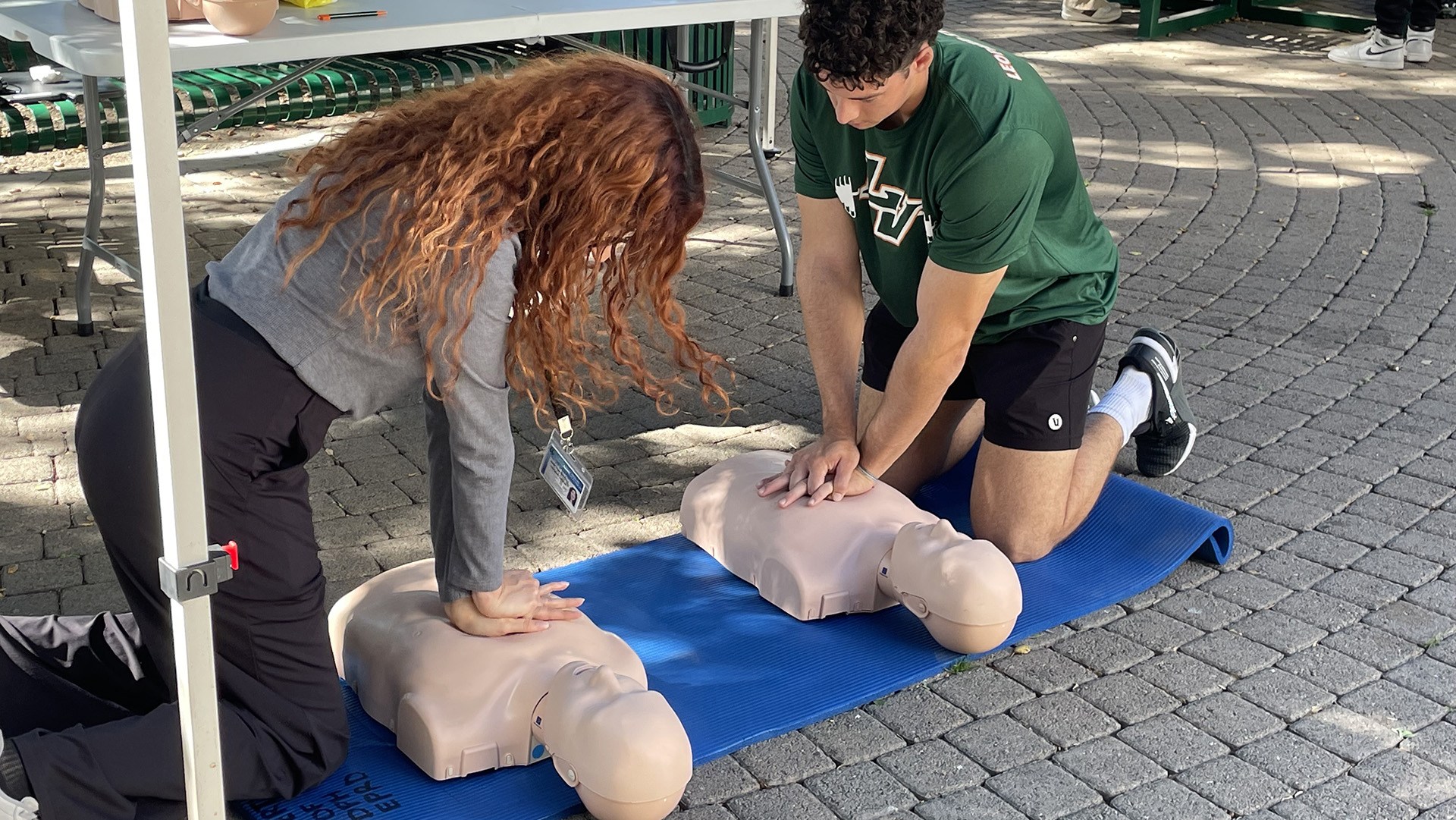 Heart disease continues to be one of the leading causes of death in the United States. In an effort to promote wellness and educate others on how to be prepared in a heart-related emergency situation, the University of La Verne has partnered with the Los Angeles County Department of Public Health to provide hands-only CPR training to the campus and local community through the Heart for Heroes campaign.
Led by the LACDPH, the goal of the campaign is to train 500,000 LA County residents to properly perform Hands-Only CPR by December 31, 2023. Two types of training are offered through this initiative: training to become a CPR trainer and hands-only/bystander instruction.
This past Thursday, the Pomona Wellness Community, on behalf of the LACDPH, visited the campus to provide hands-only CPR training for staff, students, and members of the local community. By the end of their visit, more than 70 people learned how to perform a critical, potentially life-saving technique. Final classes will be held on the La Verne campus at 10 a.m. and 1 p.m. Wednesday, Nov. 8. Register now!
Hands-only CPR, when performed immediately, has the potential to double or triple a victim's chance of survival. Chest compressions used in this technique move oxygen through the body to keep the brain and other vital organs alive, which will help buy time until first responders arrive on the scene.
About 90 percent of people who suffer from a cardiac arrest outside of a hospital do not survive. Learning to perform this technique may help save lives.
More than 350,000 cardiac arrests occur outside of the hospital each year.
Over 70% of cardiac arrests happen at home and 16.3 % in public settings.
Only 40% of people receive immediate help before an ambulance or other emergency professionals arrive on the scene.
It only takes 90 seconds to learn how to save a life. Visit heart.org/handsonlycpr to watch a brief instructional video or go to heart.org/CPR to find more classes near you.
---