The University of La Verne Celebrates First-Generation College Students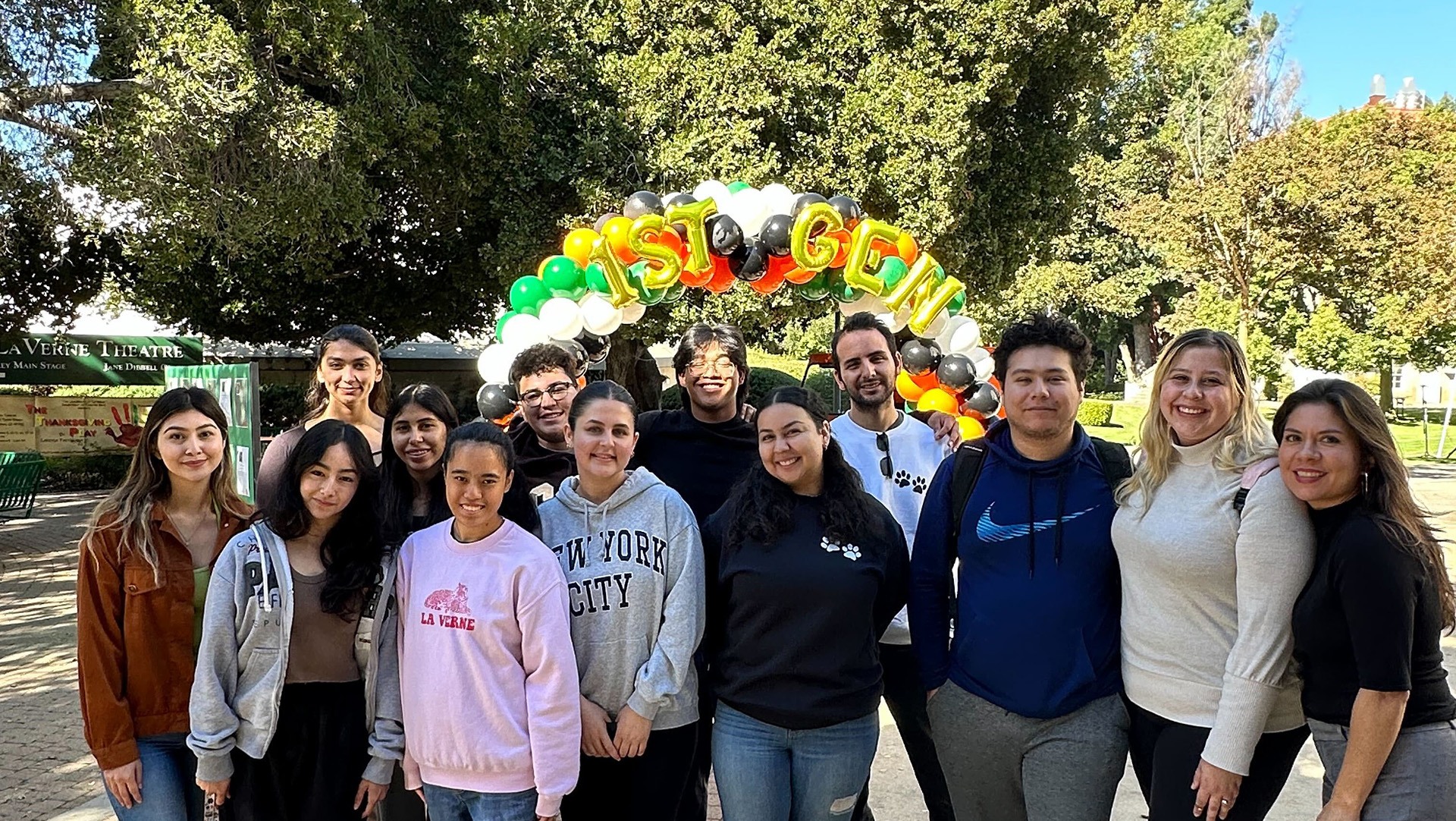 On National First-Generation Day, held Nov. 8, the University of La Verne campus community came together to recognize and support the unique experiences of people who identify as first-generation college students, meaning neither their parents nor guardians hold a four-year degree. About 50 students, faculty, and staff this year shared their personal testimonials throughout the day.
More than half of the university's students identify as first-generation. The Holistic and Inclusive Practices for Student Success grant offers various forms of support for first–generation students interested in STEM majors. Services from the grant offer various forms of support, especially for students interested in majoring in science, technology, engineering, and math (STEM). Other benefits from the office include college transition support, skill building workshops, and fundamentals of higher education support.
On National First–Generation Day, the entire campus community was recognized. In the morning, students, faculty, and staff gathered in Johnson Family Plaza to read testimonials and share their own together. Later, faculty and staff shared personal stories as first-generation students and answered questions.
Veronica Escoffery-Runnels, associate professor of school psychology and program chair of the educational counseling and school psychology programs in the LaFetra College of Education, shared how her family was from Panama was excited to see her gain her education, and supported the best they could. Their support and pride in her educational journey helped push her to earn a doctorate in educational psychology from the University of Southern California.
"[College] is a family endeavor. They are with you on this journey. Don't forget your family, as they're the ones that get you through," she said.
She then challenged students to remember their "why" for attending school and to remember their mission, so they keep momentum during difficult times.
Director for the Title III Grant Aracely Gutierrez ended the lunch discussion by challenging faculty and staff in attendance to find ways to reach out and support first-generation students, who might not always share their challenges or needs. Earlier in the week, Gutierrez shared tips for working with first generation students.
The event concluded in Sneaky Park where guests could write a letter of encouragement to first-generation students and collect first-generation crewnecks to wear during the upcoming winter months and beyond.
---