Supporting Our Veterans in Celebration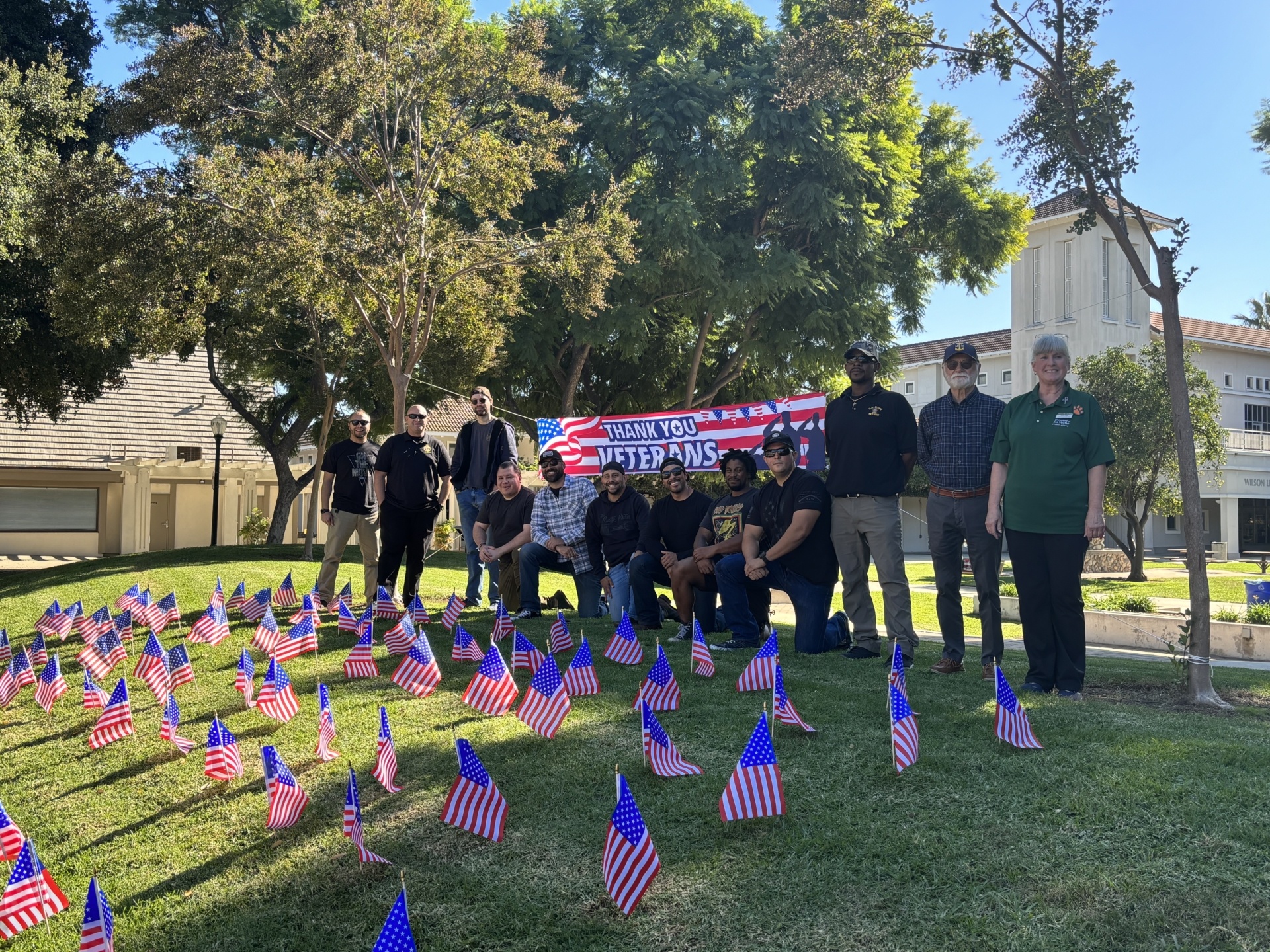 On a bright fall morning, community members gathered in front of Founders Hall for an honorary Veterans Day celebration to pay tribute to students, faculty, staff and other who have served in the military or are military connected. The ceremony, held Thursday, November 9, featured Alumni and Doctoral student Christopher Meraz, MBAX '23, and Associate VP for Student Affairs & Dean of Students Juan Regalado, who delivered powerful messages of gratitude and appreciation.
Abraham Center for Veteran Student Success Coordinator Diana Towles opened and hosted the ceremony by introducing the event and speakers. Regalado then walked to the microphone and spoke directly to the approximately 30 veterans and community members in attendance, highlighting the importance of the veterans in attendances' service.
"Thank you for the great commitment and resilience you showed for a cause greater than yourselves. I deeply respect that," Regalado said.
Then Meraz delivered a speech about the significant resources and people that have impacted him during his time at the university.
"Knowing people at this university are working hard to ensure the waves of active duty, veteran, and military dependents that walk these grounds are supported in their education and career development journeys, reaffirms my decision to come to this school," Meraz said.
The group then walked over to Sneaky Park to place flags into a grid formation on the ground, further symbolizing each dedicated veteran that has served in the American armed forces.
Matt Jackson '02 is an active military member in the Army and alumni of the business administration program. He was happy to be back supporting his alma mater.
"I fell in love with the university, especially my experiences playing baseball and two years of football…plus the awesome instructors like Dr. Ahmed Ispahani…and I met my wife here. I had four of the best years of my life."
To learn more about military connected resources, please visit laverne.edu/military.
---