Enactus Builds Garden at Elementary School to Combat Obesity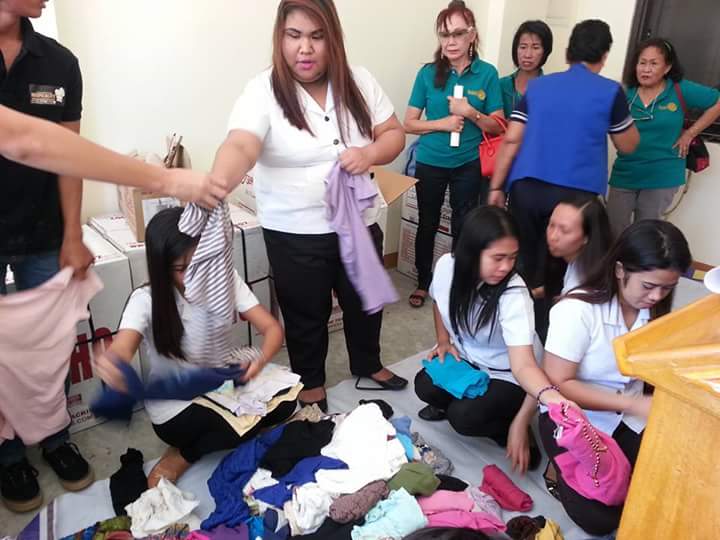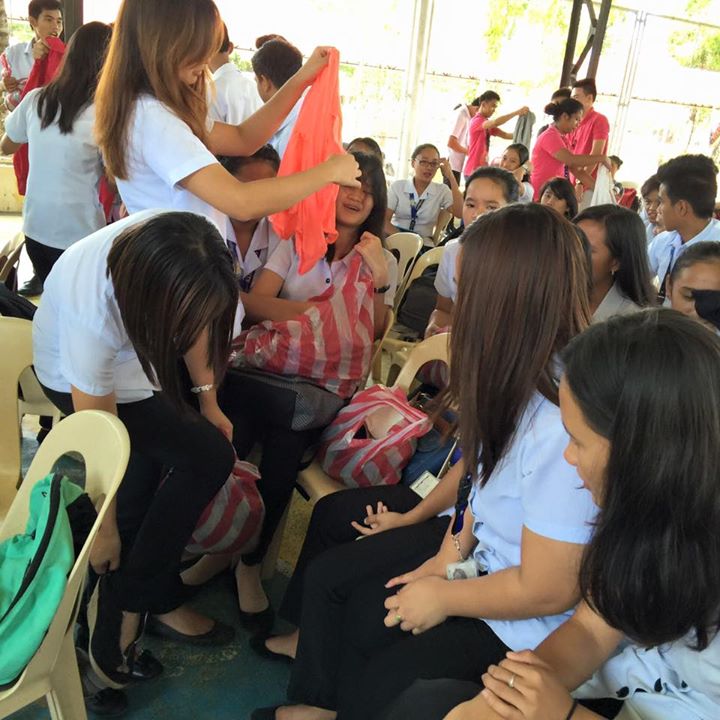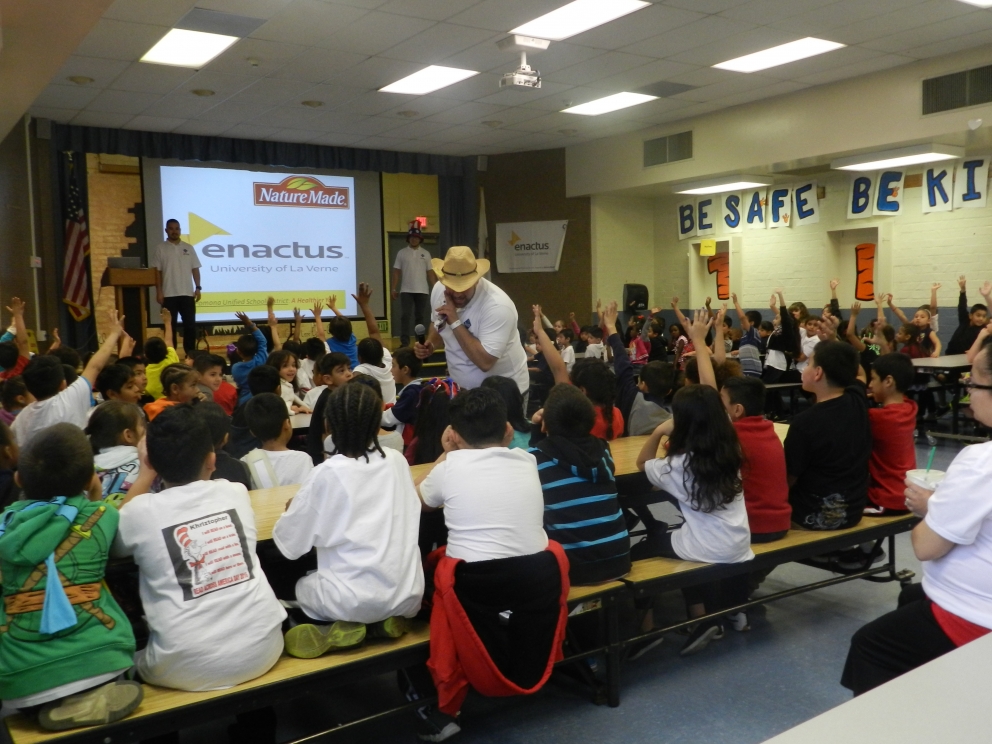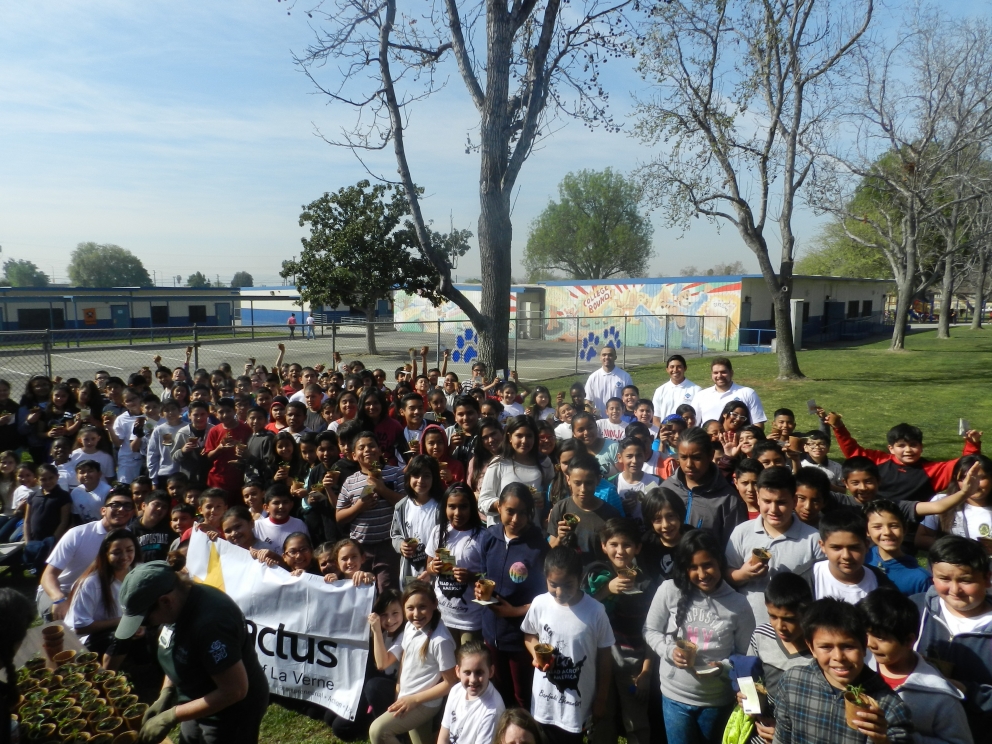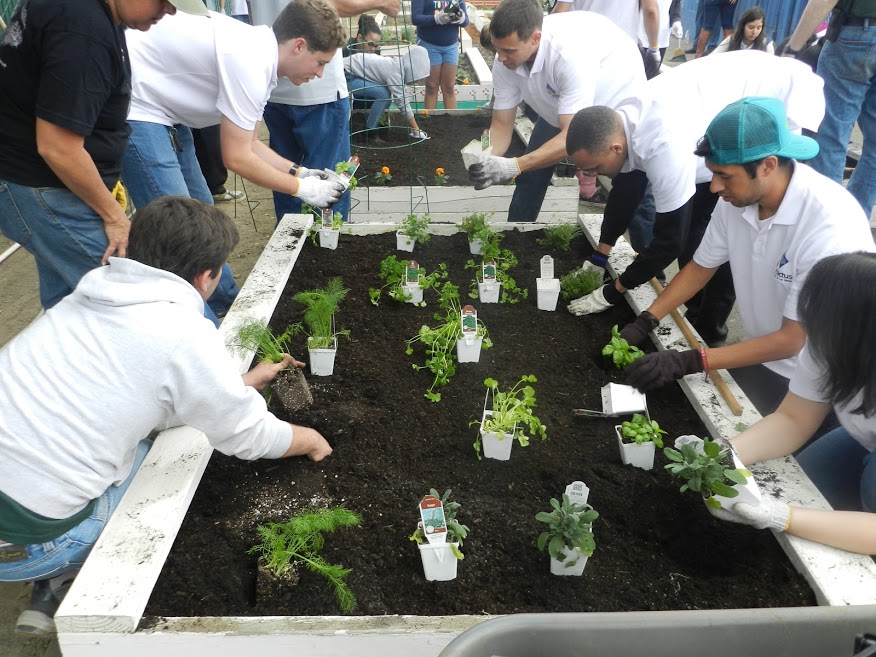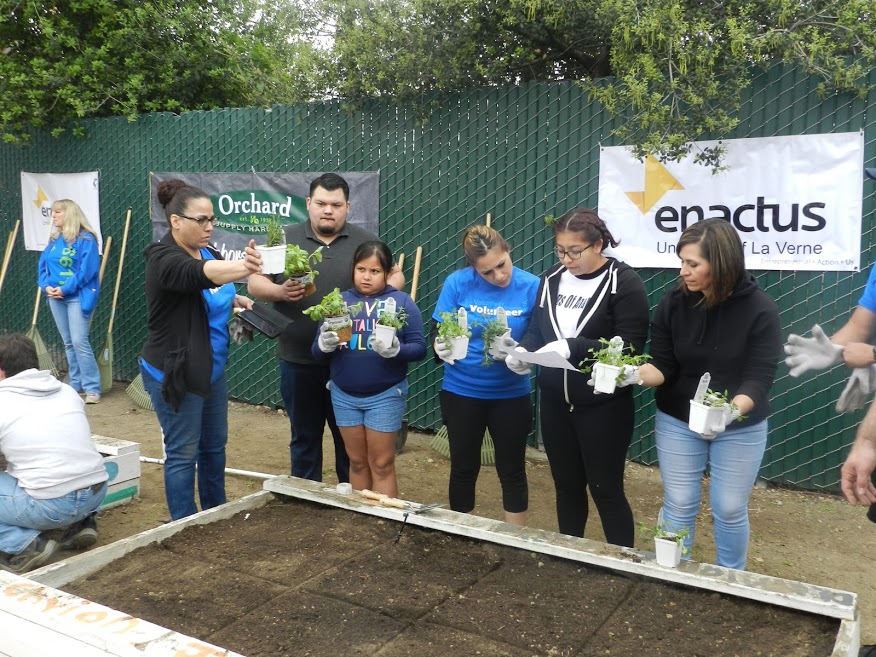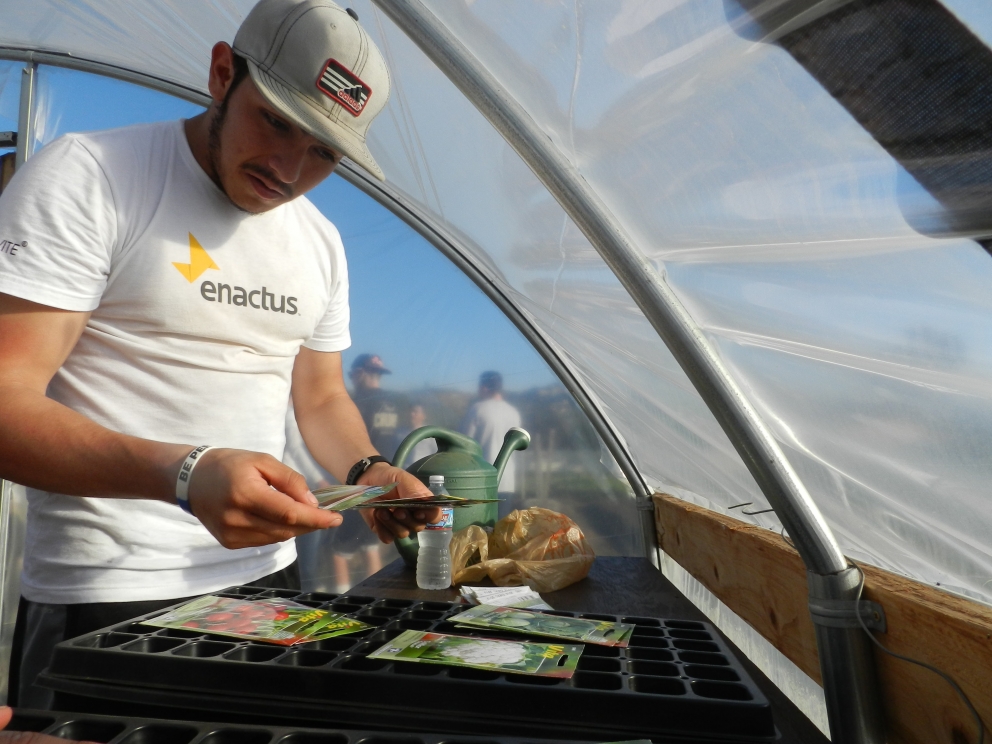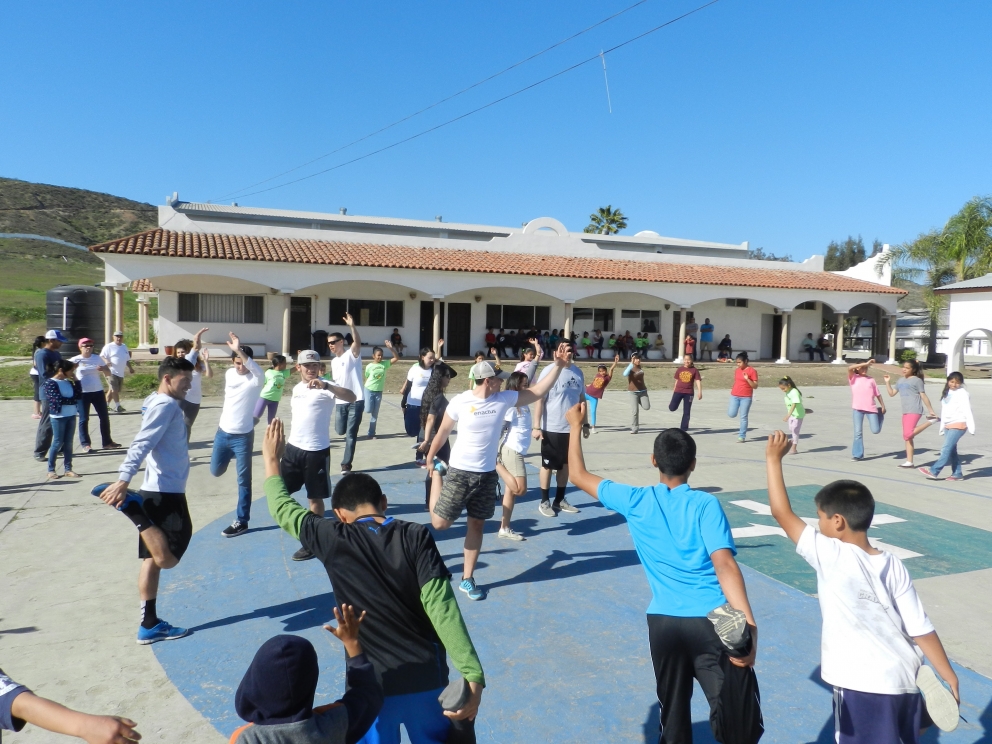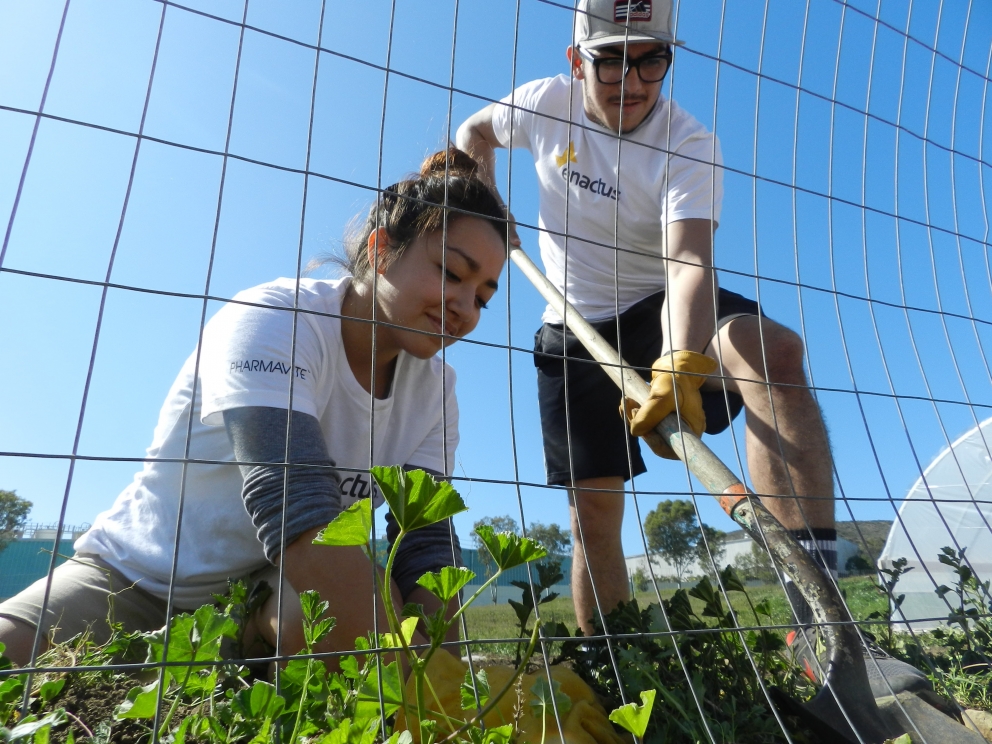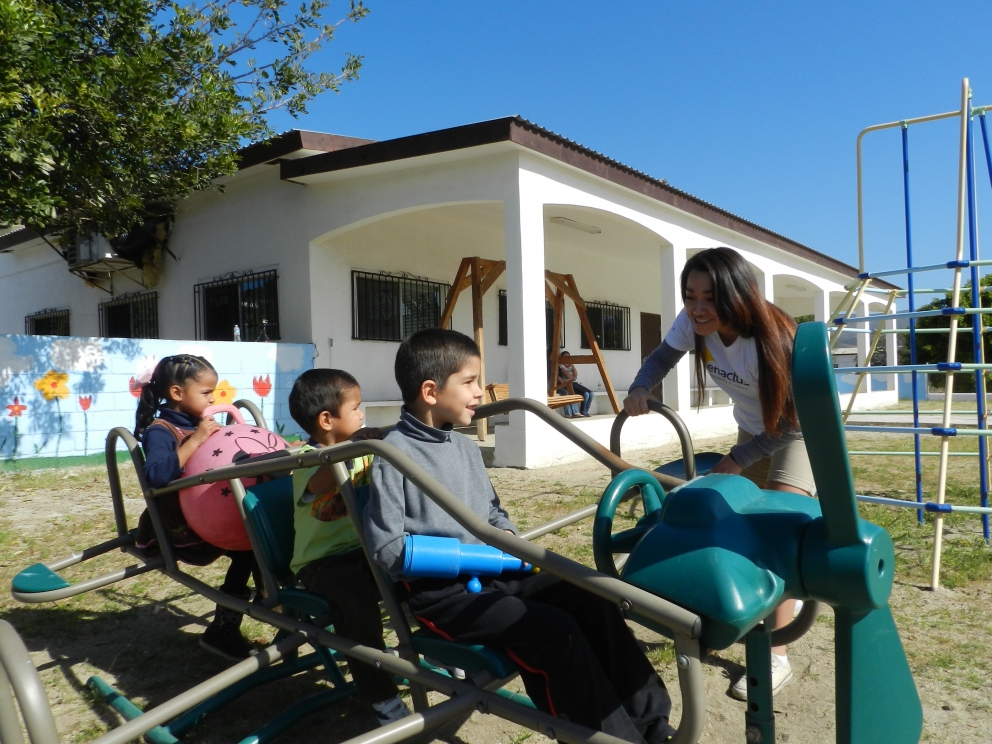 University of La Verne Enactus students and dozens of other volunteers put on gardening gloves and planted fruit and vegetable seedlings at a Pomona elementary school in March, part of a campaign to promote healthy living and stop childhood obesity.
Dr. Issam Ghazzawi, Professor of Management and Enactus adviser, said the project is important because the rate of overweight or obese American children in the last 30 years has tripled.
"Children who grow their own food are more likely to eat fruits and vegetables and be more knowledgeable about nutrition instead of growing up overweight or obese. This will help them avoid long-term illnesses such as heart disease, bone and joint problems, diabetes and high blood pressure," Ghazzawi said.
It is one of several Enactus projects students have participated in so far this academic year.
The garden project at Barfield Elementary School in Pomona drew 22 Enactus students and 33 volunteers from the community, including representatives from Orchard Supply Hardware, the Rotary Club of Pomona, Sam's Club, Barfield Elementary and Pomona City Council.
Volunteers built 13 garden beds and planted seasonal vegetables for the children.
It was the culmination of several other Enactus activities at Barfield. Students held several workshops on healthy diet, educating 450 students in kindergarten through the sixth grade. The Enactus team also showed children several fun exercises they could do to stay fit. Nearly all children committed to healthy eating and exercise and all parents who attended the workshops agreed to live healthier and motivate their children to do the same.
Business administration major Giuseppe Galioto, who served as manager for the Barfield project, said each Enactus project he has been involved in has brought him a sense of fulfillment.
"Knowing that our contributions are going to help out a large amount of people and impact their lives in a huge way is a feeling that never gets old. It is just how the saying goes that giving is better than receiving," he said.
Among Enactus' other projects, students returned to the City of Children in Mexico in February to clean up and reseed the legacy garden Enactus built two years ago. They planted more than 2,000 seeds for 20 different vegetables and showed the 89 children at the orphanage health and fitness tips.
And Enactus students in November and December collected 2,600 pounds of clothing during its "Clothing for Dignity and Success Project" – a drive benefiting recent graduates of Pangasinan State University to use for job hunting or work.
During the summer, the team worked with high school students through the REACH program, which gives teens a glimpse of the business world and exposure to college life. They organized several field trips for the children, including the Metropolitan Water District and Southern California Edison's Energy Education Center. Following the REACH program, 98 percent of students participating said they have a desire to attend college.
---