Ed.D. Professor Brings Leadership Experience to Classroom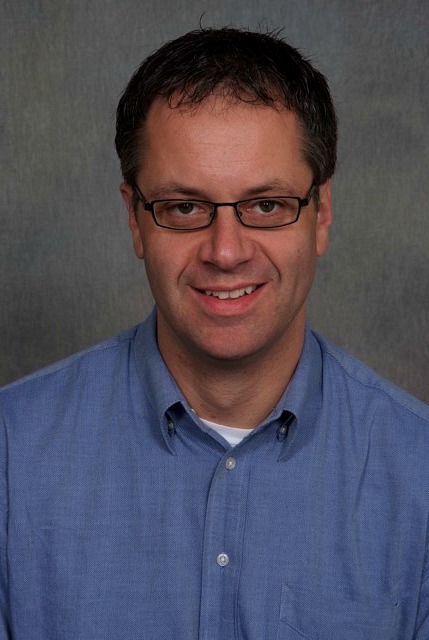 Character. Citizenship. Loyalty.
Rich Whitney, faculty member in the University of La Verne's La Fetra College of Education, developed these leadership traits as a young Eagle Scout. It was a defining time in his life, and an experience that remains a point of pride for him today.
"Once an Eagle Scout, always an Eagle Scout," the assistant professor of organizational leadership said.
Whitney is part of a renaissance in the La Fetra College of Education. In the spring, what had been named the College of Education and Organizational Leadership became La Fetra College of Education with a record-breaking $10 million gift from board member Anthony LaFetra. And in July, the College welcomed its new dean, Dr. Kimberly A. White-Smith, who brings expansive plans for the college.
Whitney has just completed his first year of teaching in the Ed.D. program, with courses in personal leadership, leadership identity and leadership theory. His work focuses resilience, self-efficacy, and when people decide they are leaders.
Whitney can pinpoint that moment in his own life.
Born and raised in Reno, Nevada, he got his taste for leadership as a Boy Scout. He rose to the level of Eagle Scout, a rank achieved only by about the top four percent of scouts who exemplify the organization's spirit, service and leadership. That opened the door to professional positions as program director and district executive with the organization.
He further honed his skills as an agent for New York Life with families and businesses, an experience that he found equally valuable.
"My business background also provides a huge lens through which to look at leadership," he says.
Whitney earned his Ph.D. in counseling and educational psychology from the University of Nevada, focusing on the lived experience of leadership. After receiving his doctorate, he served in increasingly responsible roles in Student Affairs at the Reno campus before moving to Chicago in 2007 and taking a job at DePaul University.
There, he worked as assistant professor and director and advisor for the College Student Development Track in the Counseling Graduate Program. His interest in student affairs was stoked when he served at a camp for poor children, he says. At DePaul, he doubled enrollment in the student affairs program.
But as much as he enjoyed De Paul, he missed the west, which called to him for personal and professional reasons.
"I love everything about the west," he says. This includes an extended family in the Reno community, with myriad nieces, nephews and godchildren. "Forget my academic titles," says Whitney. "My favorite label is 'uncle.'"
So when the opportunity arose at the University of La Verne, he jumped. And his colleagues here couldn't be happier.
"Dr. Whitney brought these gifts when he joined the faculty: experience, solid research, a fresh perspective and a wonderful sense of humor," says adjunct faculty member and graduate Gary Smuts. "He loves teaching and is a devoted colleague."
Professor of Organizational Leadership Dr. Carol Roberts is a teaching partner with Whitney in the doctoral program.
"I find Rich to be a genuine person, knowledgeable in his field, and fun to be around. He is highly collaborative and has a great sense of humor," she said.
Whitney's leadership philosophy helps to explain why he's so well liked. He emphasizes that leadership and management are not the same thing. Management is what you do to people. "Real leadership is what you do with people. It's collaborative," he says.
Outside the classroom, he serves on the university's Coalition for Diversity. He believes the group can strengthen communication and emphasize the holistic approach to education across campus.
He loves the diversity of his students at La Verne, a Hispanic Serving Institution. It allows him to explore more multicultural leadership principles.
"Collaboration and diversity of thought brings strength," he says.
That strength is evident in graduates of the Ed.D. program, who have gone on to careers as school principals, superintendents, military leaders and police chiefs, among many other paths. The LaFetra gift provides a much-needed lift for the next generation of leaders, Whitney said.
It's an exciting time to be at the school, and like a dutiful scout, Whitney is prepared for the journey.
"I'm very excited about this generous gift for the school. So much support comes with it," he said. As for Dean White-Smith, "she has great energy and is very enthusiastic about our program."
---