Enactus Donates Business Clothing to College Grads in Philippines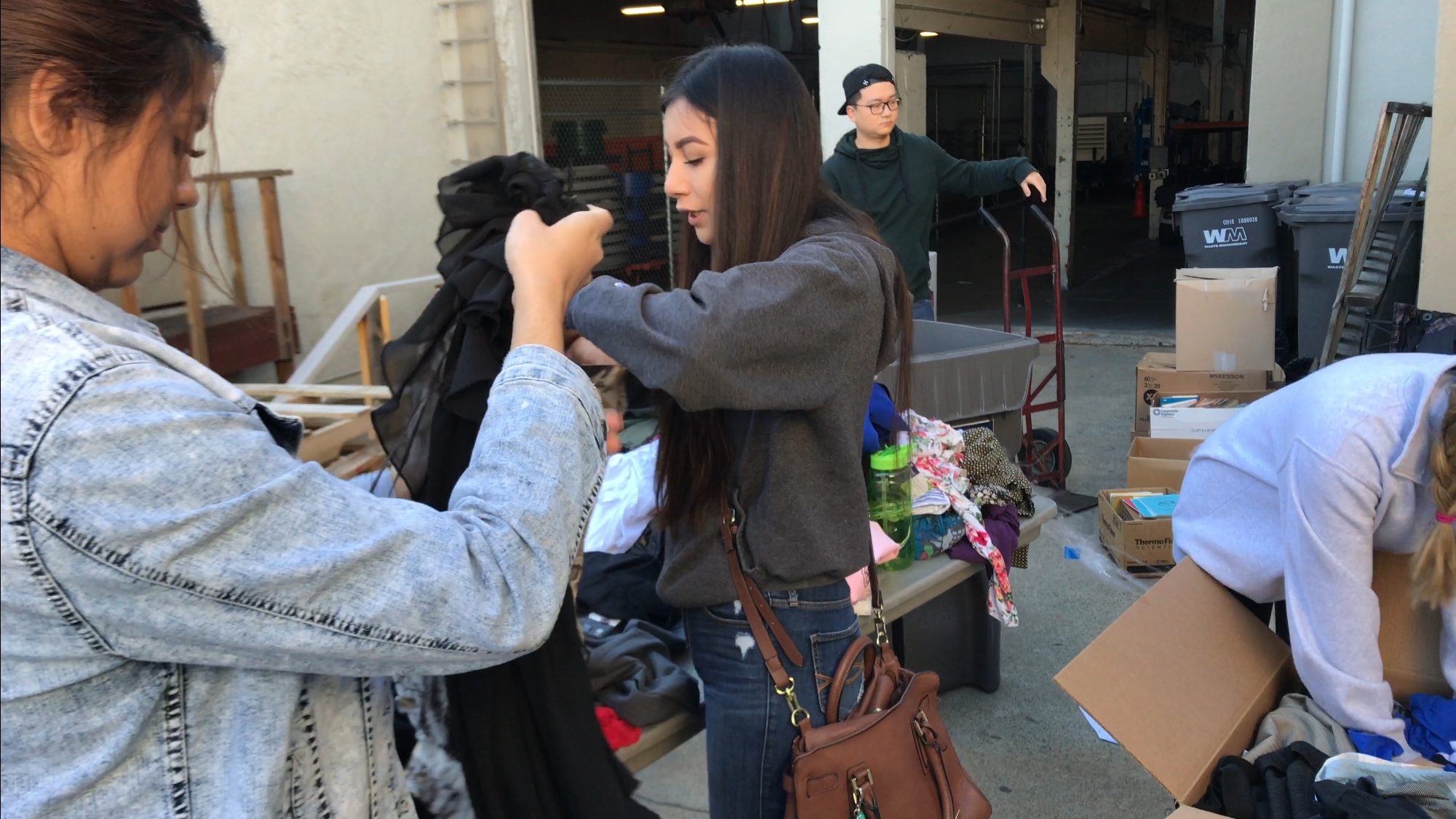 University of La Verne Enactus students collected thousands of pieces of business clothing in November and December for their Clothing for Dignity and Success drive, which helps college graduates in the Philippines prepare for jobs.
Even though the recipients are college graduates, the need for professional clothing remains high, said Professor of Management and Enactus adviser Dr. Issam Ghazzawi. He cites data from the National Statistical Coordination Board, which shows that more than a quarter of the Filippino population falls below the poverty line, earning less than about $5,000 dollars per year.
"We cannot just sit here and wait for change to happen. We must be the change," Ghazzawi said.
Enactus is an international nonprofit organization dedicated to inspiring students to change the world through entrepreneurial action.
The university's Enactus students partnered with the Rotary Club of Lingayen, Pangasinan, Philippines and Pangasinan State University to collect business clothing for recent college graduates to prepare for job interviews.
Enactus students placed donation bins across campus in early November and collected donated clothing until the first week of December. They collected 4,000 items for men, more than 5,000 clothing items for women, more than 700 books, and about 300 Success Skills Manuals for Recent Graduates). The manuals are 12-page instructional guides on resume writing and interviewing tips prepared by University of La Verne's Enactus students.
"It makes me happy me to know that I am helping a young woman in another country achieve her dreams," said Maddy Metzer, freshman kinesiology major.
The Enactus group also shipped out a few fishing nets made out of recycled fishing lines and a box of fishing lines that were enough to make more than 100 fishing nets to help residents of the Pangasinan province.
---