University of La Verne Student to Explore "Vampires" in Polish Anthropology School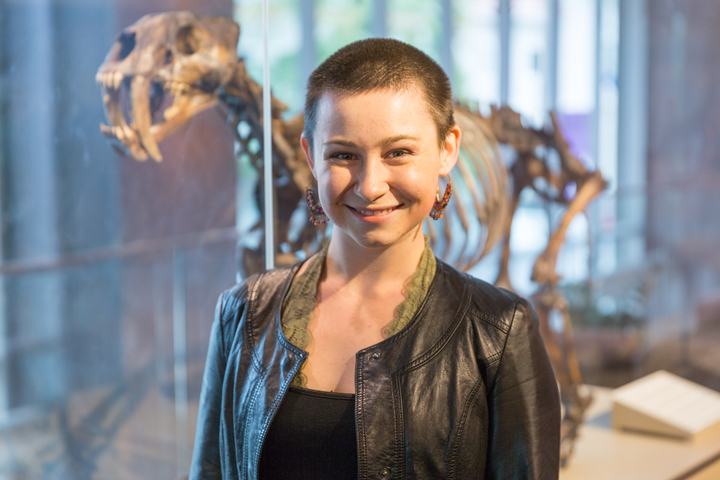 Rachael McCrary hopes to one day become a medical examiner, but a field school she is attending this summer will take her far beyond digging up bones.
McCrary, an anthropology major at the University of La Verne, is going to be excavating areas known for containing the remains of "vampires" at the Slavia Field School in Mortuary Archaeology in Drawsko, Poland.
People in the 17th and 18th century performed burial rituals on suspected vampires that included placing a coin in the mouth, binding the body, burying someone upside down, and other methods believed to prevent the person from rising from the dead. A 2014 study by the Public Library of Science (PLOS) One examined six such burials in Drawsko Cemetery.
"I think it's fascinating that that's what the culture believed," said McCrary, a Santa Clarita resident.
McCrary's initial interest in anthropology and pathology stems from her high school years when her mother brought home medical reports from the hospital after having her appendix and gall bladder removed.
Despite that interest, McCrary initially enrolled at the University of La Verne as a Spanish major, intending to take what she considered a safe career path as a teacher. But after taking an anthropology class through the university's First-Year La Verne Experience (FLEX) program, she embraced her high school curiosity and switched majors.
While students selected for the school will not be excavating for any active death investigations, she said it will be good preparation for the real thing.
"You learn so much from being out in the field instead of the classroom," she said. "This is a good starting point for me."
After graduating, McCrary wants to go on to the University of Dundee in Scotland where she will get to work on real death investigations.
Assistant Professor of Anthropology Dr. Kanya Godde praised McCrary for being accepted to the school, a coveted location among anthropology students because of the vampire connection.
"Rachael is one of our most enthusiastic and knowledgeable majors," Godde said. "She will be an excellent representative of our university at such a desirable field school."
---