University of La Verne Law Graduate on Path to Serve Native Americans, LGBT Community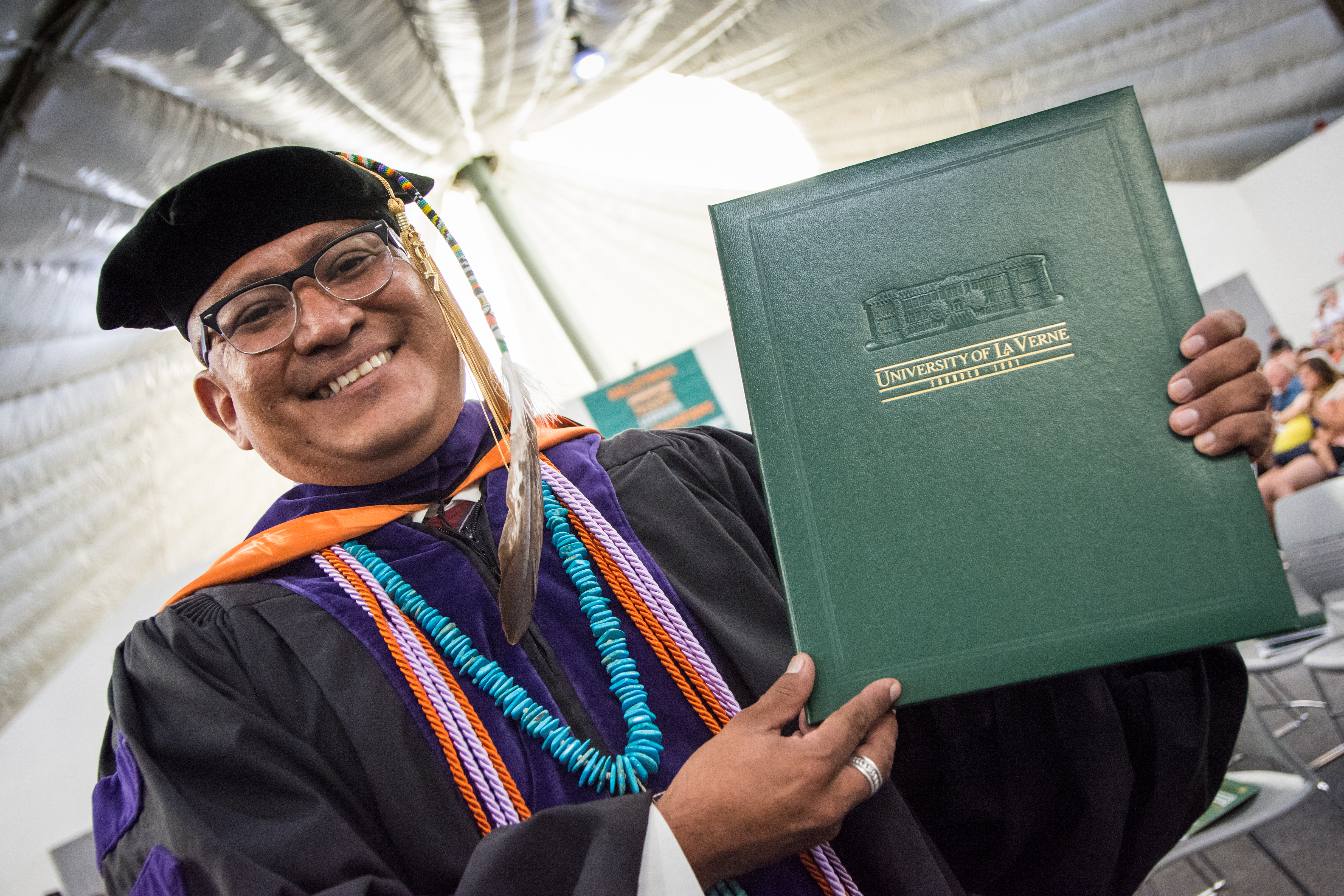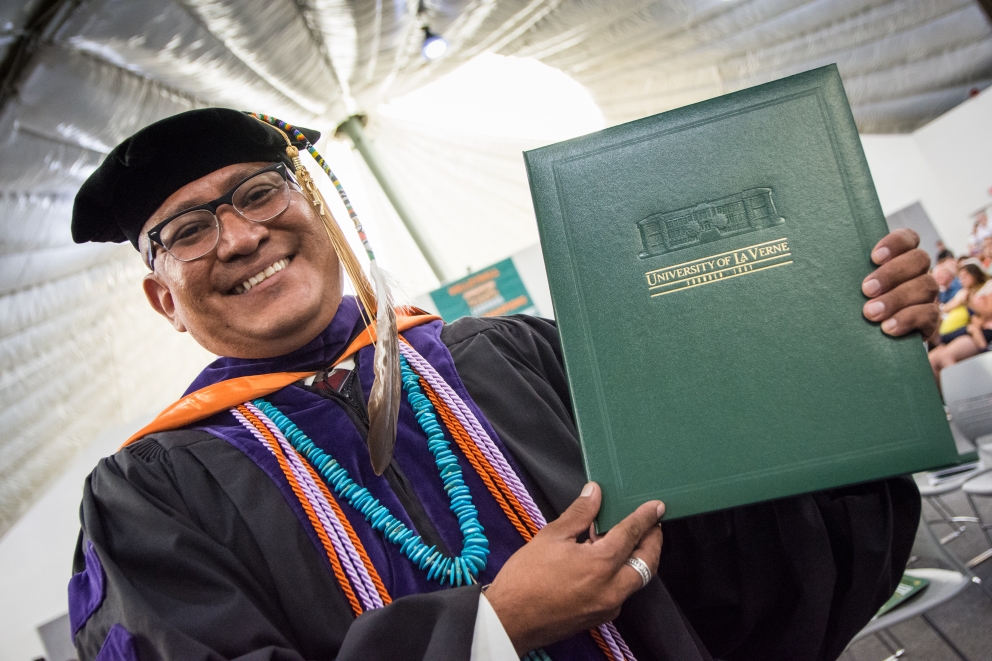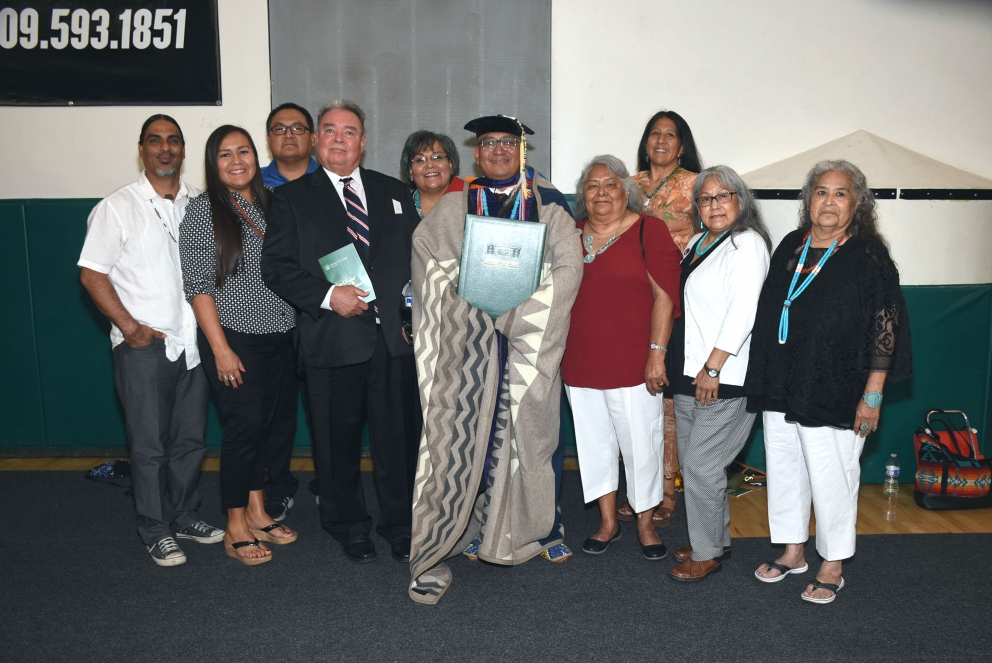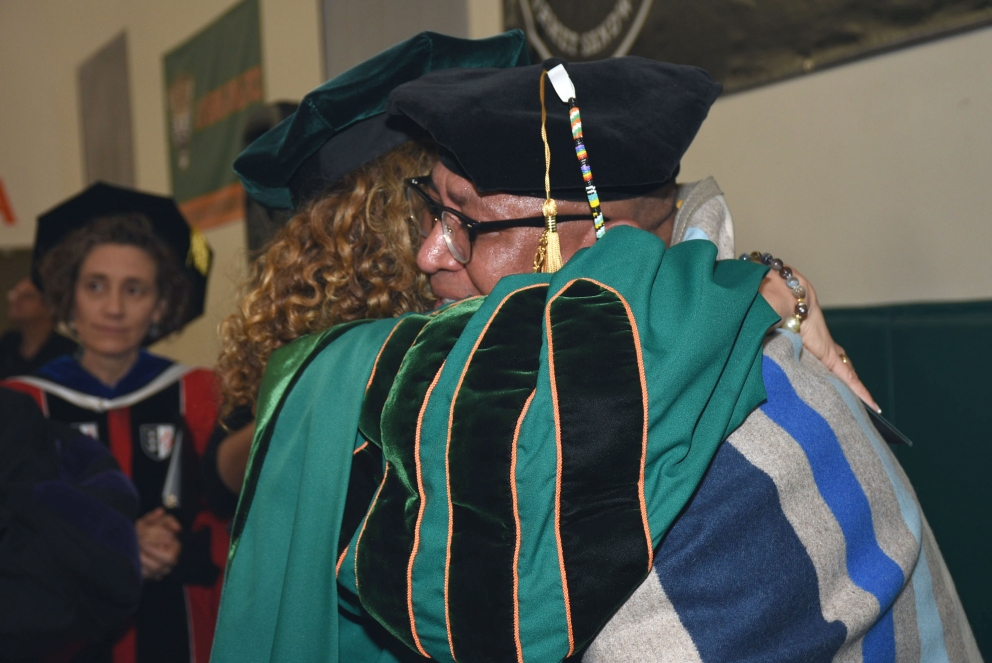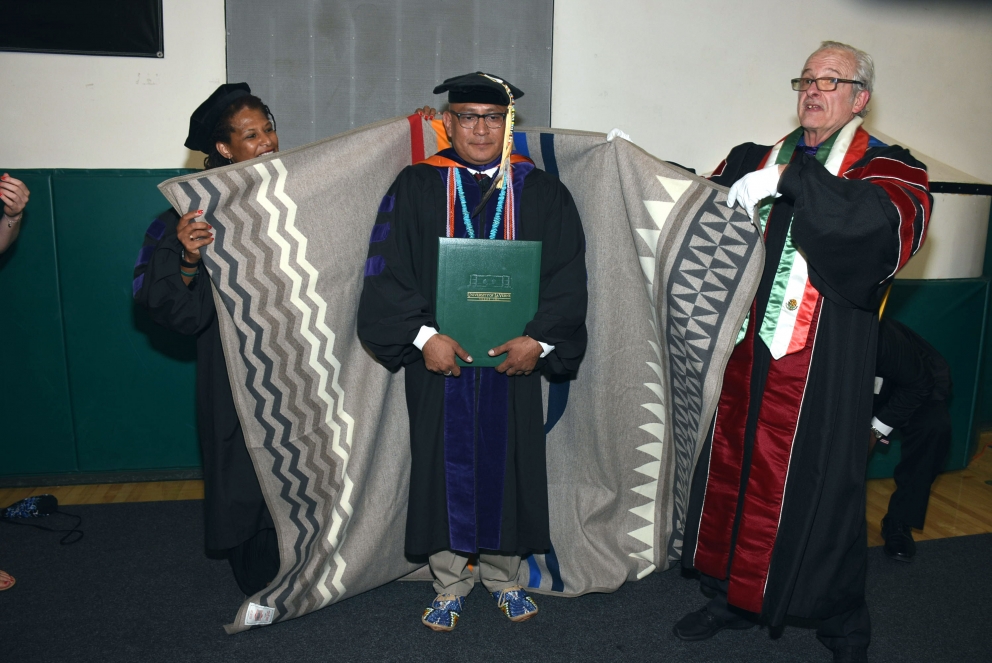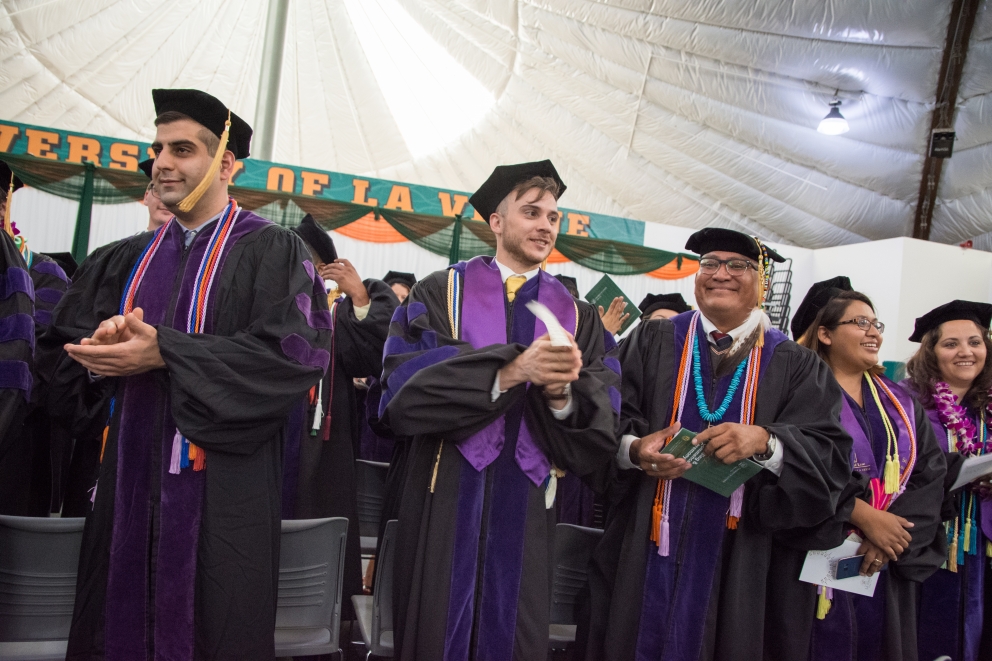 Brian Curley endured childhood insults for being gay. He felt wounded when other children told him he would not amount to anything. He also saw the struggles of poverty and drug abuse among his fellow Native Americans on the New Mexico Navajo reservation where he grew up.
Those experiences lit a fire in him to help people who are in need. And they were at the front of his mind as he stepped on stage to accept his juris doctor from the University of La Verne College of Law on May 13, a degree that brings him closer to his goal of providing legal representation to underserved and neglected communities.
"This degree and this moment were about way more than Brian Curley," he said. "It was about the people. It was about survival. It was about looking to my culture and family to help me get here."
Curley, a 42-year-old Native American, grew up in Shiprock, a town inside the Navajo Nation Reservation in the Four Corners region of the United States. Like many Native American communities, the reservation struggled with poverty, substance abuse, and other issues that link back to decades of federal government policies that sought to dismantle and displace tribes, and assimilate members into mainstream American society.
Curley's youth was largely shaped by the aftermath of those policies. As he began to understand them and how they impacted him personally, he became determined to overcome them and change the world around him.
He earned a bachelor's degree in journalism and a master's in public administration from the University of New Mexico, and then began exploring a career as an attorney. He completed the Pre-Law Summer Institute at the American Indian Law Center in Albuquerque, where he discovered the University of La Verne College of Law.
Professors Placido Gomez and Michael O'Connor both teach at the institute. Curley was drawn to the College of Law because of its commitment to diversity and inclusivity.
"I was so impressed by that and knew I belonged there," he said.
Curley was one of 35 students to graduate during the college's 2017 spring commencement ceremony.
At the conclusion of the ceremony, more than a dozen relatives and University of La Verne administrators honored him with a Blanket Ceremony. The ceremony included Native American singing, prayer, and wrapping Curley with a traditional Navajo blanket.
The ceremony is often performed by Native Americans for high school and college graduates in New Mexico, but it was a first for the University of La Verne.
"I was very humbled," Curley said. "I was not expecting that at all."
Curley is now turning his attention toward preparing for the California Bar Exam, which he plans to take in February. He wants to use his degree to provide criminal and civil rights representation to Native Americans and the LGBT community in Southern California.
His mother, Dr. Sherry Allison, who is president of Southwestern Indian Polytechnic Institute in Albuquerque, said those groups desperately need more legal protection.
"I am pleased this is within his heart, commitment, and vision," Allison said. "We look to the younger generation to take on the efforts of our warriors of the past."
Gomez, who proposed the Blanket Ceremony, said the college will miss Curley. His insight into the impact of the legal system on minority communities enlightened many class discussions, Gomez said.
"Native Americans, especially traditional ones, have a different perspective on the world, and he brought that to the school," Gomez said.
---