University of La Verne Makes List of Green Colleges for Seventh Time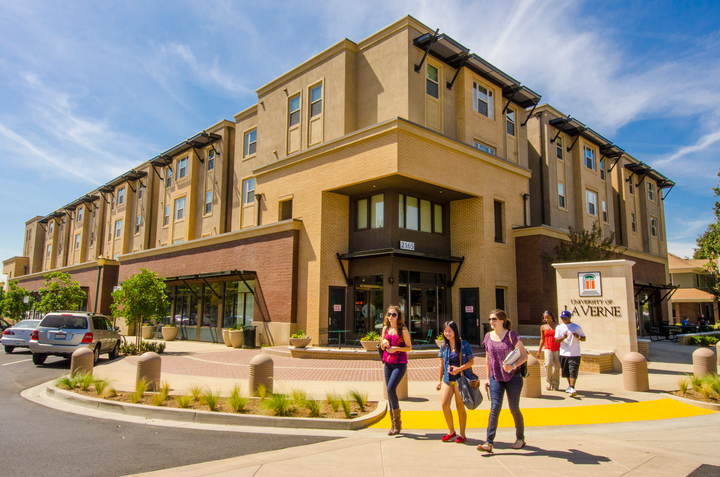 The University of La Verne has earned a spot in Princeton Review's annual Guide to Green Colleges for the seventh year in a row.
The guide, released Sept. 20, profiles colleges with the most exceptional commitments to sustainability as evidenced by their academic offerings, campus policies, initiatives, and activities. The publication reports that a high percentage of teens say their college choices will be influenced by universities' commitment to the environment.
Dr. Christine Broussard, professor of biology and co-chair of the Sustainable Campus Consortium, credited the university's promotion of environmentally responsible practices throughout all campus activities.
"The power of the Sustainable Campus Consortium is that multiple units—facilities, purchasing, curriculum—are represented so we can influence sustainability in different ways," said Broussard.
To create the list, Princeton Review examined 2016-17 survey data from 629 colleges across the globe. Universities earning scores of 80 or more from the survey made it into the Guide to 375 Green Colleges. The University of La Verne received a green rating of 98.
In the past year, the University of La Verne has added a Minor in Sustainability to the 2017-18 course catalog. The minor is open to all majors and aims to help students understand how they can apply sustainable practices in their future careers and spheres of influence.
"Basically any career you can cite, there's a way to integrate sustainability into that. And it's often better for the bottom line of the company as well, because in the long term it pays off," said Broussard.
The university has also completed several green projects within the last year, said Robert Beebe, senior director for Facilities Management. The projects include replacing turf with drought-tolerant plants and drip irrigation, converting spotlights in the Harris Gallery to LED lighting, and installing energy-efficient air conditioning and heating units in several buildings.
In November 2016, University of La Verne's sustainability efforts were acknowledged with a 2016 Achievement Award in the retrofits and renovations category from Facility Maintenance Decisions magazine. The award recognizes outstanding resourcefulness and achievement in maintenance departments.
The university joined the Billion Dollar Green Challenge in 2013, committing to spend $400,000 toward energy-saving measures on campus over the course of six years. The university has already met and exceeded the challenge two years early, Beebe said.
"We've done almost all the low-hanging fruit and now we're finding higher, more difficult, more challenging things to do," said Beebe.
---