University of La Verne Again Included in Princeton Review's Guide to Green Colleges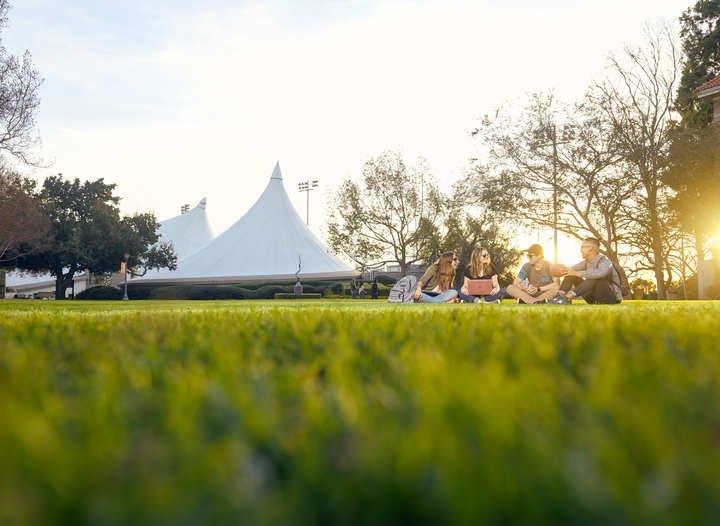 Without a doubt, the University of La Verne is green, according to Princeton Review.
The university has earned a spot in the Princeton Review's annual Guide to 399 Green Colleges for the eight consecutive year. The guide profiles institutions that have made a commitment to sustainability across their campuses.
"The University of La Verne is pleased to be recognized again by The Princeton Review for its ongoing sustainability efforts," said Clive Houston-Brown, vice president for Human Resources, Information Technology, Facilities, and Safety. "Sustainability is woven into our core values, where we seek to affirm a value system that actively supports peace with justice, respect of individuals and humanity, and the health of the planet and its people."
The guide, which was released Oct. 16, ranks four-year colleges using data collected through Princeton Review's 2017-2018 survey centered on colleges' commitments to the environment and sustainability.
A total of 648 colleges from across the country were surveyed, according to a release from the Princeton Review. Schools were give scores using a scale of 60 to 99, and those that received a score of 80 or better were given a Green Rating and included in the guide.
As it did last year, the university scored 98 out of a possible 99 points, according to the company's website.
The Princeton Review survey included various factors to come up with the rankings. Among them were the percentage of food expenditures that go toward local, organic, or environmentally preferable items; the availability of mass transit, bike share, carpools, and other environmentally-friendly transportation programs; having a formal sustainability committee; and offering sustainability-focused academic programs.
The University of La Verne continues to take steps to be more environmentally friendly.
"As a signatory of the American College & University President's Climate Commitment and an early California participant in the Billion Dollar Green Challenge, we continue to work toward reducing our carbon footprint and including the critical nature of sustainability within our teaching and learning endeavors," Houston-Brown said. "In the past year, the university has completed a number of LED light conversion and heating and air condition replacement projects to reduce electrical usage."
---