University of La Verne Ranked Fifth Nationally for Social Mobility of Graduates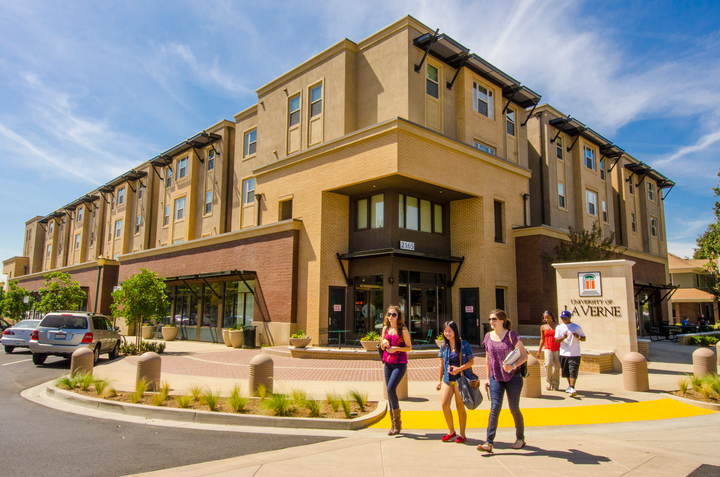 U.S. News & World Report has ranked the University of La Verne 5th in the nation for social mobility, recognizing the university's success in helping students from low-income families achieve equity with graduates from families with stronger financial backgrounds.
The publication lists the University of La Verne in its National Universities category, which includes more than 300 institutions across the country. Only one private university, Howard University in Washington, D.C., ranked higher than La Verne in the social mobility category.
"As a university, being an engine for social mobility is one of the most important things that we can do for our students and surrounding communities," University of La Verne President Devorah Lieberman said. "Students from underprivileged backgrounds deserve the same opportunities as their more privileged peers. I am quite proud of what we are doing to break down barriers and level the playing field for our students, and we will continue to build upon this success."
For its social mobility rankings, U.S. News & World Report focused on how effective universities are at serving and graduating students who receive federal Pell Grants. Pell Grants are awarded to students from families with a household income that is typically less than $50,000 annually.
The ranking aligns with a recent New York Times social mobility index, which showed the University of La Verne in the top 10 percent of all colleges nationwide for serving underprivileged students and helping them to advance economically.
Income inequality is emerging as one of the most pressing issues facing the United States. Recent studies have shown that the wealth gaps between upper-income families and lower- and middle-income families are at the highest levels ever recorded.
"Access to education is the most powerful tool we have to close this gap," Lieberman said. "At the University of La Verne, we want every student in Southern California and beyond to know that an education from a high-quality, private university is within their reach."
Over the past two years, the University of La Verne has partnered with nearly three dozen California school districts to guarantee admission and scholarships to qualified students. The Partnership for Access to College Education (PACE) also sends La Verne admissions counselors to the school districts to offer on-the-spot admission.
The University of La Verne rose 23 spots this year in the U.S. News & World Report ranking of National Universities, in part because of its success in promoting social mobility. This year's U.S. News & World Report rankings also gave the university high marks for value and serving veterans.
---