Artist Kristy Sandoval Receives Accolade for University of La Verne Mural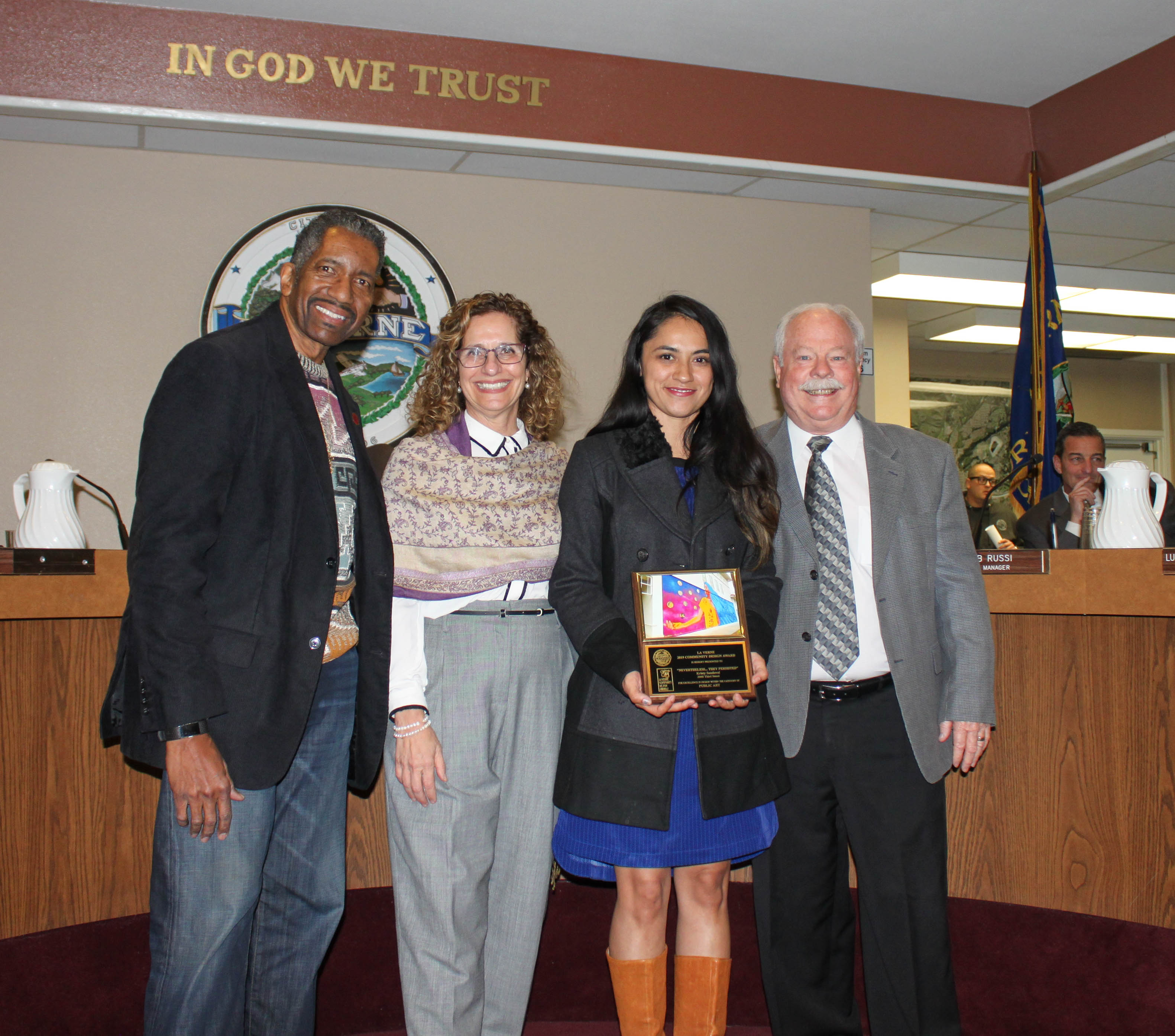 Artist Kristy Sandoval received the Community Design Award from the City of La Verne on Feb. 19 in honor of her work on "Nevertheless…They Persisted" – a mural she completed as part of the University of La Verne's 125th anniversary celebration.
The mural, located on the south side of the Wilson Library, depicts a 30-foot tall Hispanic woman with flowing strands of blue hair. The university's history is represented by symbols of indigenous culture, college students, and orange groves.
Sandoval is a first generation Chicano activist who grew up in Pacoima. Her art brings awareness to social justice issues and focuses on female empowerment. Over the past 10 years, she has been dedicated to murals and bringing art education to underserved communities.
To learn more about Sandoval and her mural at the University of La Verne, read The Colors of Culture featured in the fall 2017 edition of Voice magazine.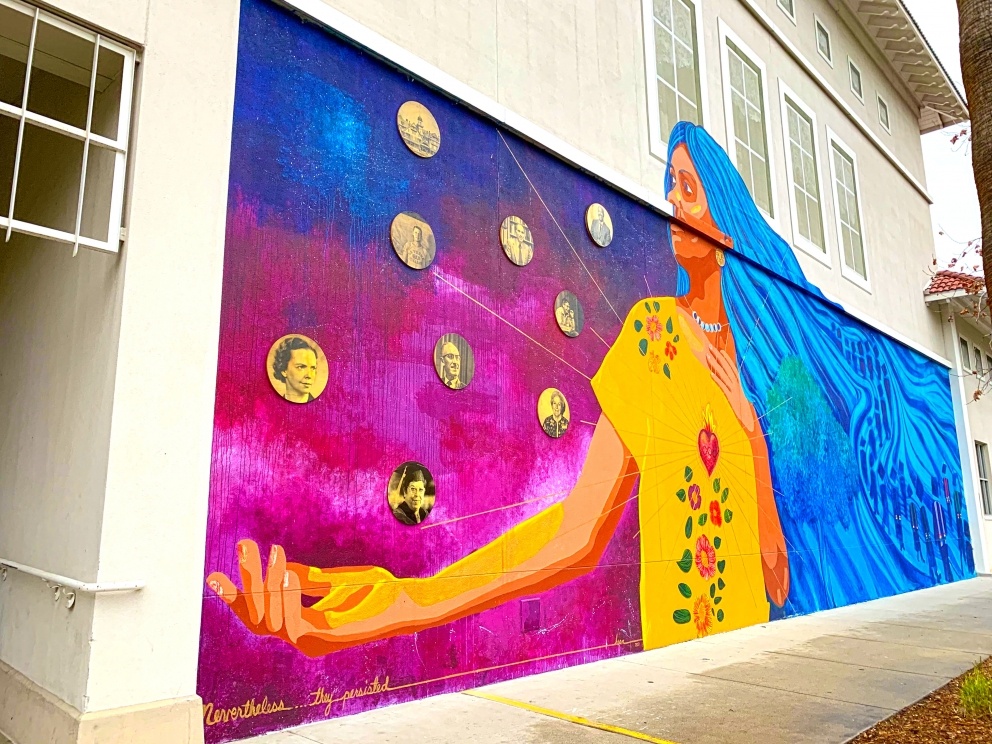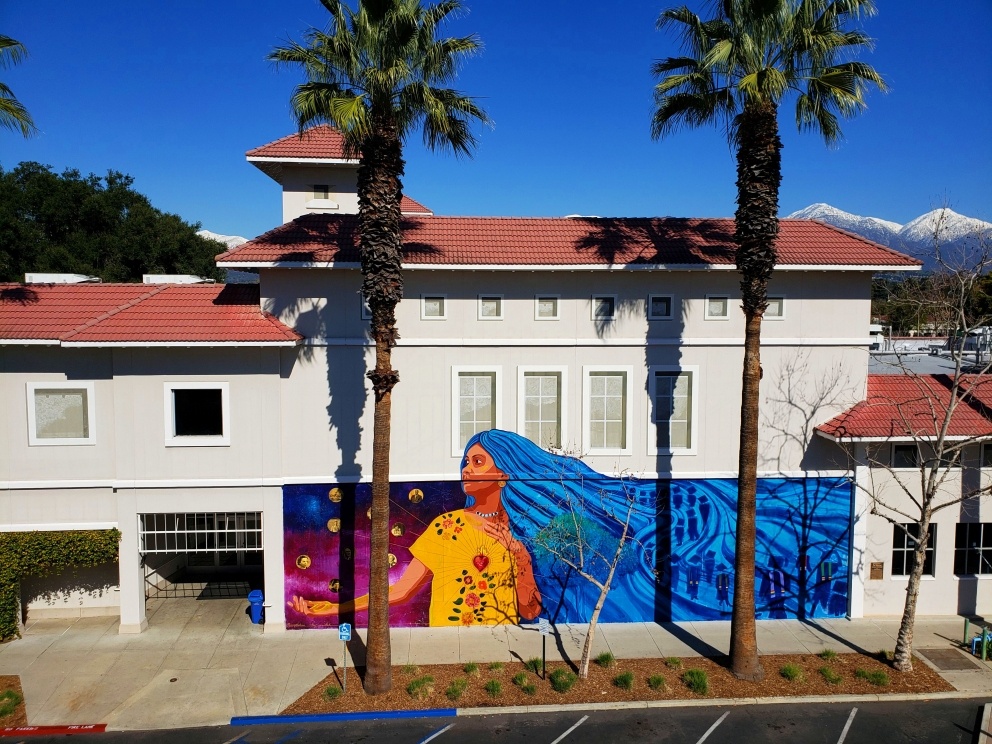 ---