Time-honored Sage Ceremony Opens Global Sustainability Lecture at University of La Verne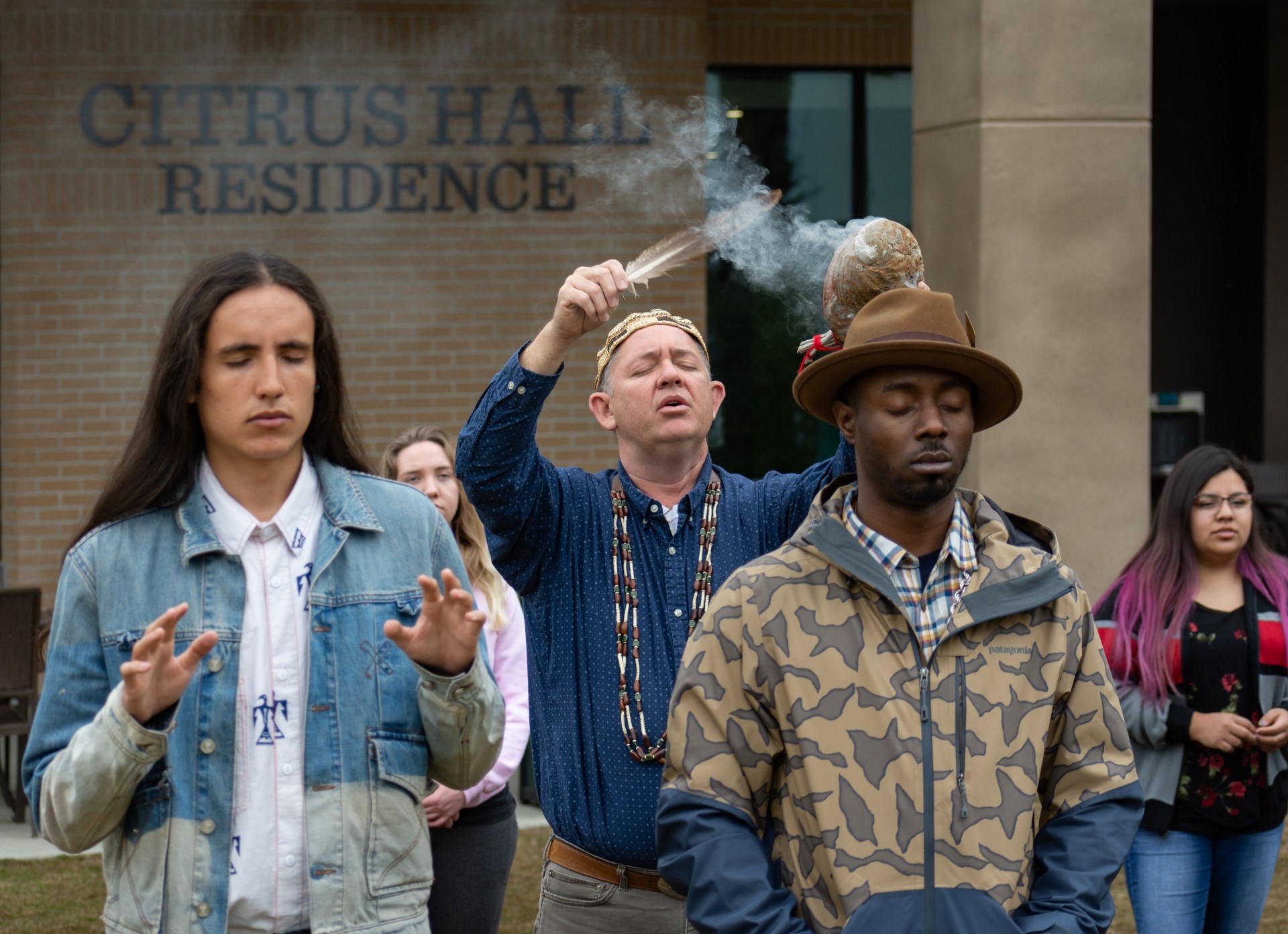 University of La Verne students, faculty, and community members participated in a sage ceremony before attending a lecture on Monday by indigenous environmental activist and hip hop artist, Xiuhtezcatl Martinez.
Martinez spoke in the Sara and Michael Abraham Campus Center about his work in environmental justice as part of the Robert and Mary Neher Global Sustainability Lecture. The lecture, "Galvanizing Youth to be Effective Leader," aimed to spark discussion and action on campus regarding environmental, economic, and social concerns.
"My talk today is a reflection on some of the life that I've lived and how to change the conversation to engage our generation better," Martinez said. "…I do my best to inspire young voices and help them realize the power we have to make change."
Martinez, 18, the youth director of Earth Guardians, has addressed the United Nations and is currently a lead plaintiff in a lawsuit against the government for failing to protect the atmosphere.
The event began with a sage ceremony held in front of Citrus Hall performed by Trevor Thomson, a Karuk artist.
"It was beautiful to open up with a ceremony. It's powerful," Martinez said.
Thomson led the ceremony participants in a procession to the Campus Center where Martinez began his lecture followed by a signing of his book, "We Rise," and a meet-and-greet with student leaders.
---