Scott Winterburn Named New Athletic Director of University of La Verne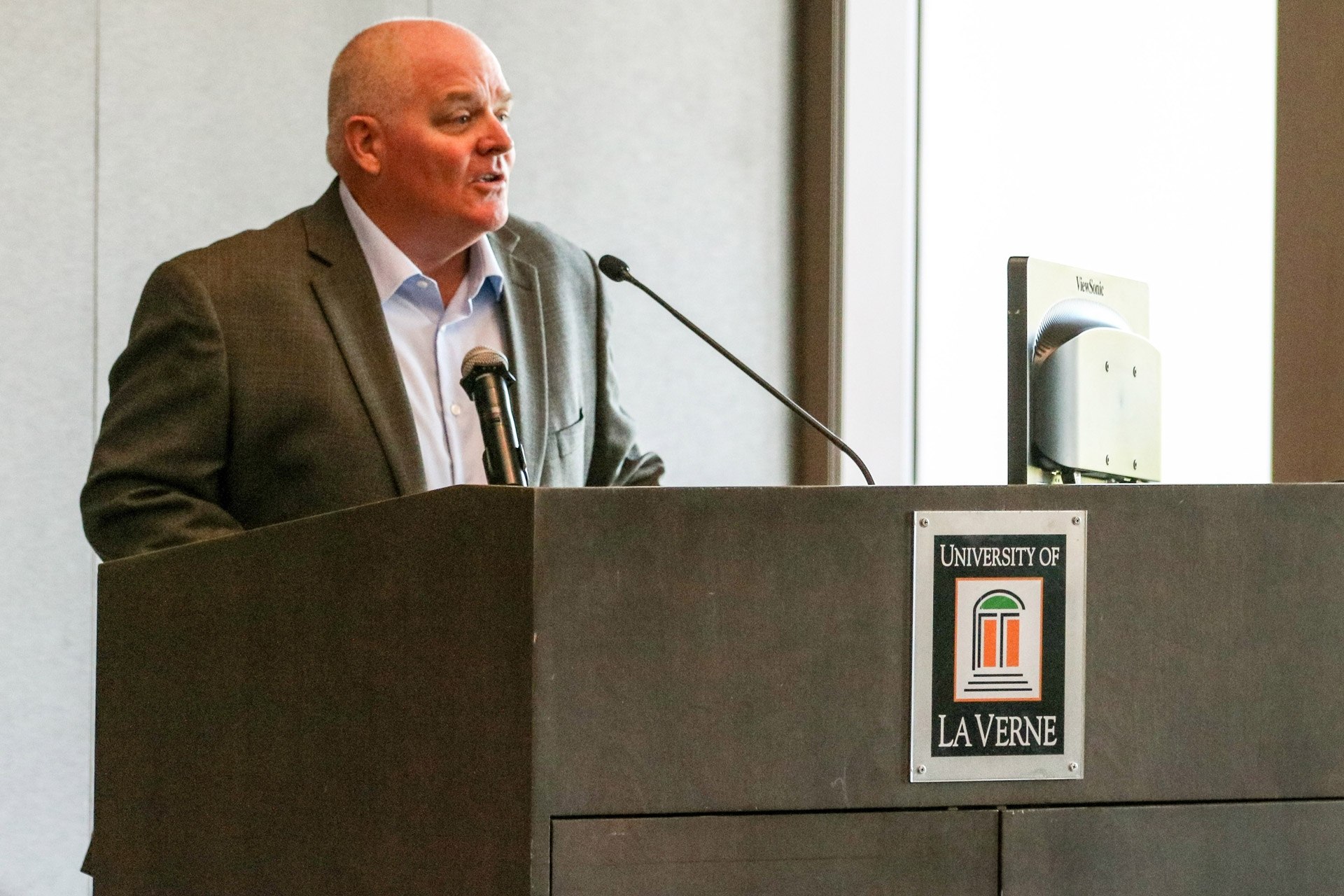 Scott Winterburn, interim director of athletics for the past two years, has been named University of La Verne's athletic director.
Winterburn, who joined the university in 2000, is known for instilling both athletic and academic excellence in his students. The position is effective on May 1.
"Scott has brought experience, dedication, and love for intercollegiate athletics to the University of La Verne," President Devorah Lieberman said. "As head baseball coach for 19 seasons, Scott has had a winning tradition at the University of La Verne. We are looking forward to his continued leadership of a department to which he has been so committed."
Now in his 32nd straight year of collegiate coaching, Winterburn is excited to take the helm of University of La Verne athletics, where he will continue to coach the Leopard baseball team.
"The opportunity to lead this athletic department team is both humbling and also exhilarating for me," Winterburn said. "So far the journey at the University of La Verne has been full of lessons I hold dear. We have great opportunities and challenges ahead of us, and I'm excited to pursue the level of excellence that I know is within all of us."
Winterburn's coaching record includes five Southern California Intercollegiate Athletic Conference (SCIAC) titles, six NCAA playoff appearances, three SCIAC Athletes of the Year, and six SCIAC Coach of the Year awards. He guided numerous players to success, including his son, Joe, who was drafted by the Boston Red Sox in 2014.
As a professor of kinesiology, Winterburn has taught several courses, including motor development, curriculum and health.
"Leopard Athletics is in good hands with Coach Winterburn," Provost Jonathan Reed said. "I am confident his experience, strong work ethic, and commitment to teamwork will help him with continuing the success."
More than 440 students participate in intercollegiate athletics at the University of La Verne. The university fields 18 teams (nine men's, nine women's) in NCAA Division III as a member of the Southern California Intercollegiate Athletics Conference.
---