Former U.S. Treasury Secretary Robert Rubin Speaks at the University of La Verne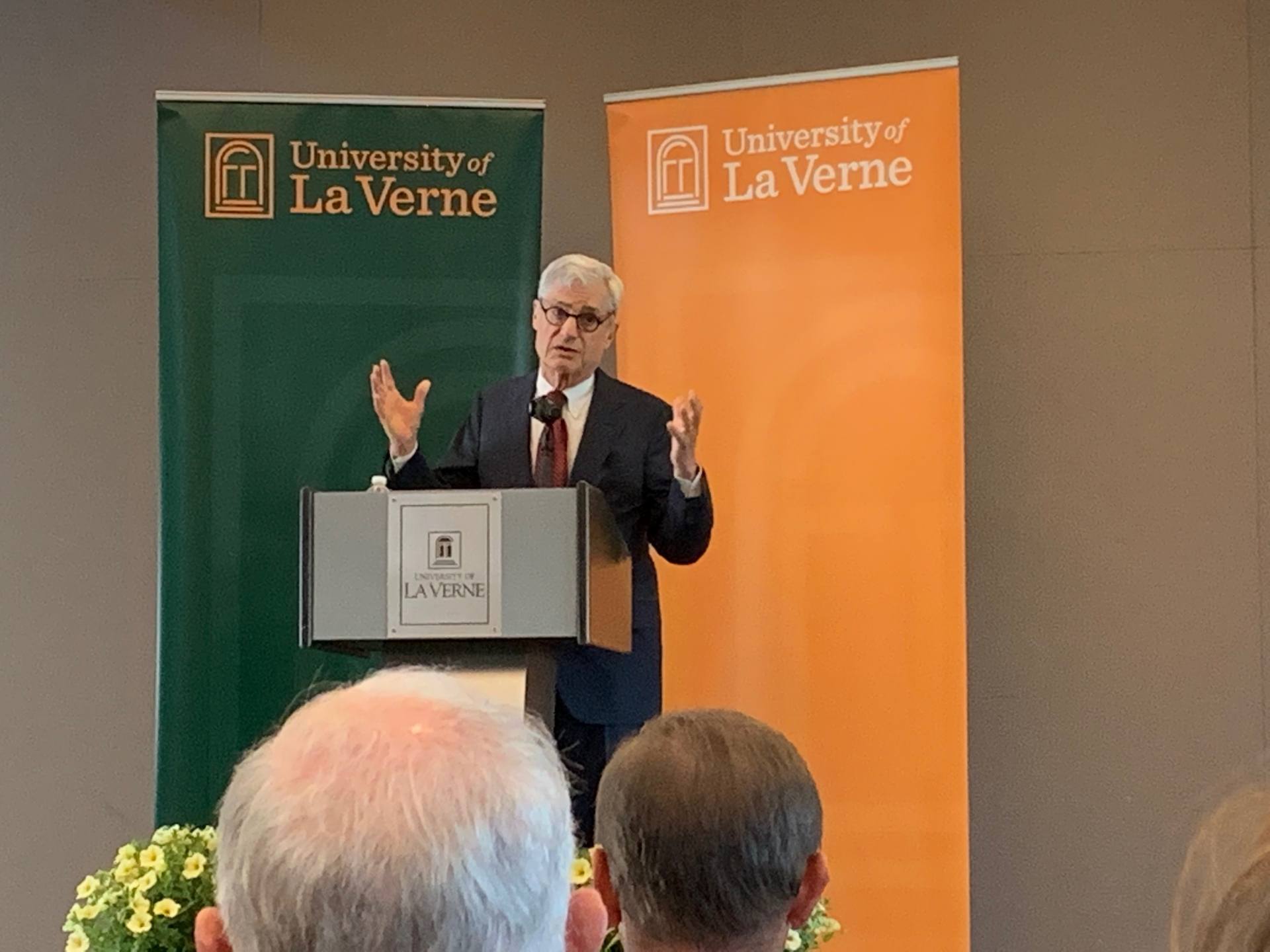 Former U.S. Treasury Secretary Robert Rubin offered cautious optimism for America's long-term economic health, but only if Congress can find a way to return to principled compromise—something missing from our politics for more than 20 years, he contended at a recent lecture at the University of La Verne.
Political dysfunction notwithstanding, "I would rather engage in economic activity in the U.S. than any other economy," said the former Clinton administration official, in a talk hosted by University of La Verne's International Studies Institute. "Our comparative advantages include flexible labor and capital markets, a dynamic and entrepreneurial culture, the rule of law, vast natural resources, and better demographics than China or the European Union."
Rubin delivered the 12th annual Benazir Bhutto and Ahmed Ispahani International Lecture on April 25. Past speakers in the endowed series have included lawyer-environmental activist Robert F. Kennedy Jr. and German parliamentarian Marina Schuster.
A lifelong Democratic centrist, Rubin championed capitalist principles, noting that "there is no successful economy today that's not committed to market-based economics. Even China and India only began serious growth when they explicitly committed to a market-based strategy," he said.
A standing-room-only crowd filled the Sara and Michael Abraham Campus Center Ballroom to hear the former cabinet secretary speak.
A longtime Goldman Sachs financier, Rubin joined the Clinton administration in 1993 as the first director of the newly created National Economic Council, tasked with coordinating policy recommendations funneled to the Oval Office from various cabinet departments. As U.S. Treasury Secretary, Rubin is credited with alleviating financial crises in Mexico, Asia and Russia during his 1995 to 1999 tenure. He later served on the board of directors at Citigroup and the New York Stock Exchange. His 2003 memoir, In an Uncertain World: Tough Choices from Wall Street to Washington, was a New York Times bestseller. In 2006, he co-founded the Hamilton Project, an economic policy initiative of the Brookings Institution.
University President Devorah Lieberman welcomed Rubin in her introductory remarks.
"Every year we scour the nation for the right person to bring to this lectureship," she said. "Thank you, Mr. Rubin, for helping us do better through your words today."
Addressing himself primarily to students in the audience, Rubin was sanguine about the political future, expressing confidence that today's extreme polarization is a temporary aberration.
"I believe the odds are relatively high that we will get back to where we need to be," he said. "The U.S. has a history of political resilience. We have a dynamic society, and politics can change very quickly in America. Various initiatives are already underway aimed at trying to fix our politics, and I think that there will be many more to come."
He encouraged students to take an active role in shaping the policy landscape by working for candidates they believe in.
With respect to China, Rubin said analysts tend to underestimate the steep challenges facing America's top economic rival. In the long-run, however, he believes both nations are "likely to succeed, though there are no guarantees." Rejecting zero-sum thinking, he spoke of a "constructive, not adversarial, relationship" that is "mutually beneficial" and "imperative" for dealing with global threats—namely: climate change, cyber-terrorism and cyber-crime, pandemics, and the proliferation of nuclear and other weapons of mass destruction among rogue states and terrorist groups.
After his speech, Rubin engaged in a lively question-and-answer session with University of La Verne students. The conversation touched on how to close the revolving door between government service and Wall Street, the obstacles to political activism in a time of extreme polarization, and the role of Clinton administration banking deregulation in the 2008 financial crisis.
The Benazir Bhutto & Ahmed Ispahani International Lectureship was established by University of La Verne alumnus and Trustee Paul Moseley in 2007. It honors the legacy, leadership and courage of Benazir Bhutto, the 11th prime minister of Pakistan, and her cousin, Ahmed Ispahani, a professor of business administration and economics at the university.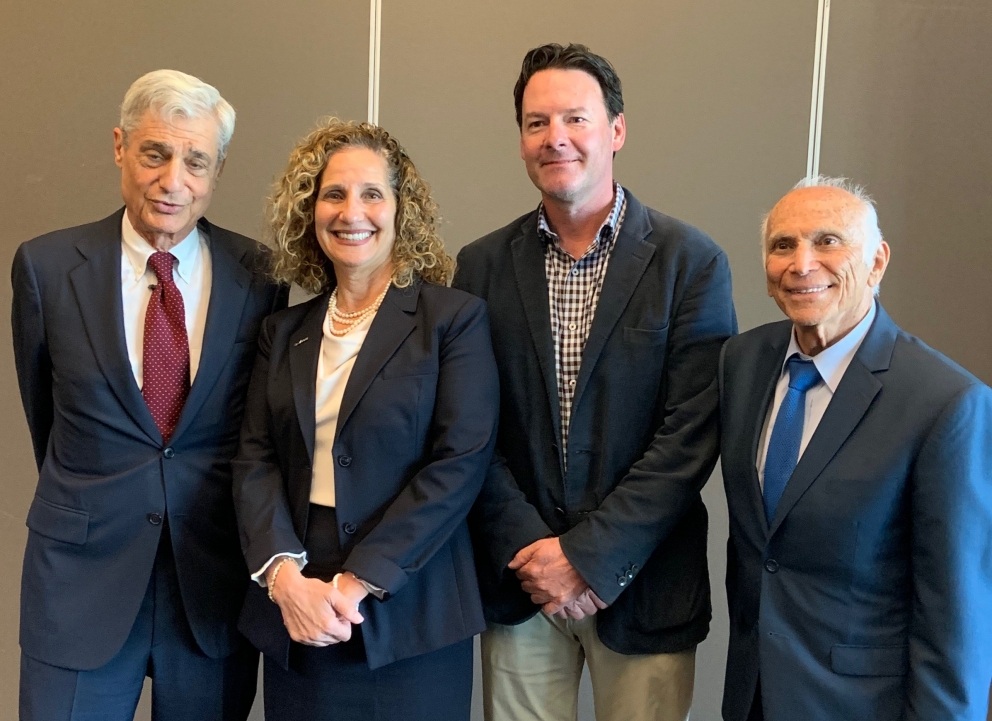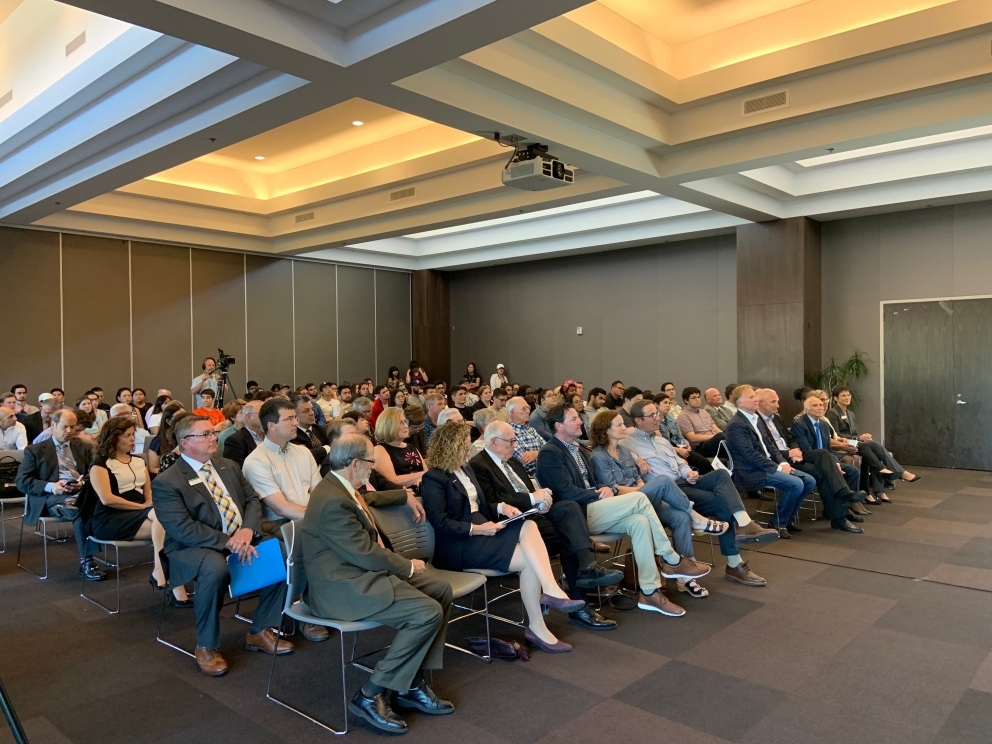 ---