University of La Verne to Celebrate Commencement with Elected Officials, Educators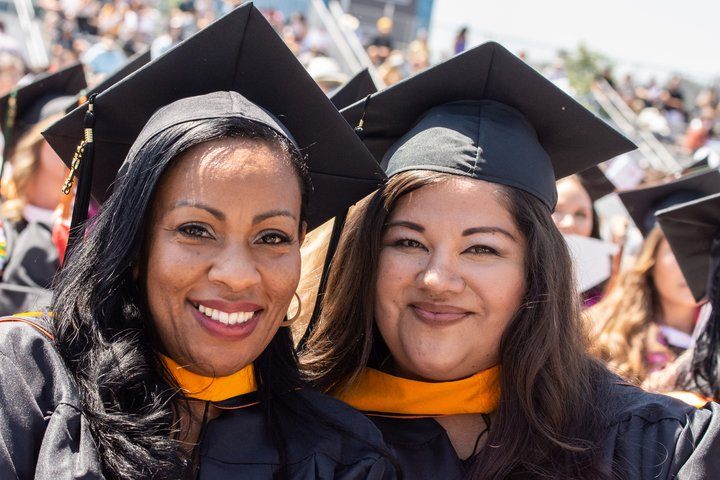 The University of La Verne will celebrate the accomplishments of more than 1,300 students who are graduating this spring in ceremonies taking place over three days.
U.S. Congresswoman Grace Napolitano, who serves as California's 32nd District representative, will deliver the commencement address on May 31 for the College of Arts and Sciences; ; Marcus Castro, professor of management and public administration, is the keynote speaker for College of Business and Public Management on June 1; and Jenny Grant Rankin, author and academic trainer, will deliver the talk for for LaFetra College of Education, also on June 1. These ceremonies will take place at the Ortmayer Stadium on the university's campus in La Verne, California.
Jason Anderson, the San Bernardino County District Attorney, will preside over the College of Law ceremony on May 11 at the  Sports Science and Athletics Pavilion on the university's campus.
The commencements honor undergraduate, graduate, and doctoral candidates, including students from regional campuses and online programs.
"I am proud of our graduates, and always enjoy this time of year," said President Devorah Lieberman, who will preside over all four ceremonies. "It is a season filled with excitement, hope and anticipation for what the future holds. I'm looking forward to celebrating this momentous occasion with our students."
The commencement speakers offer a broad array of viewpoints are backgrounds:
Grace Napolitano is a U.S. congresswoman, representing more than a dozen cities and communities in the San Gabriel Valley, including the City of La Verne. Napolitano is the highest-ranking California member on the House Committee on Transportation and Infrastructure and currently serves as chair of the Subcommittee on Water Resources and Environment, which oversees EPA's Clean Water Act and US Army Corps of Engineers water programs. Napolitano was elected in 1992 to the California Assembly, where she earned a reputation as a champion for international trade, economic expansion, environmental protection, transportation, immigration, small business, and women's issues. She began her political career in 1986 as a member of the Norwalk City Council, and in 1989, Napolitano's fellow council members selected her to serve as mayor. During her tenure, she addressed the city's need for jobs and reliable public transportation. Napolitano served as the chair of the Congressional Hispanic Caucus and actively participates in caucus business.
Marcus Castro, DPA '04, is a recognized expert in employee engagement and strategy. He previously served as the chief deputy director of Los Angeles County, where he led diversity and inclusion strategies for more than 90,000 employees. He also served as the associate dean for the University of Redlands School of Business, where he oversaw student achievement, strategic planning, and accreditation. As the chair of South Pasadena Unified School Site Council, Castro collaborates with school administrators to develop strategic plans designed to raise achievement scores, combat bullying, and foster an appreciation for cultural diversity. In 2004, he received his doctorate in public administration from the University of La Verne with a focus on the impact of employee inclusion on work effort and engagement.
Jenny Grant Rankin, a well-known author, and academic trainer, teaches at the University of Cambridge in England as a lecturer. Rankin has written 10 books for educators, including her latest work, Sharing Your Education Expertise with the World: Make Research Resonate and Widen Your Impact, which advises educators on how to promote their scholarship through media interviews, book deals, and talks. Before entering higher education, Rankin served as an award-winning junior high school English teacher, assistant principal, district administrator, and chief education and research officer. She is an active member of Mensa and volunteers as the coordinator of Mensa's Gifted Youth Program in Orange County.
Jason Anderson was recently elected 36th district attorney for San Bernardino County, beating a longtime incumbent. He has pledged to bring transparency to the community as well as train new deputy DAs on how to handle cases in an ethical and professional way. Anderson, an adjunct professor at the University of La Verne College of Law, served as a deputy district attorney for the County of San Bernardino from 1998 to 2014. In this capacity, he worked as a prosecutor handling a variety of serious cases, particularly in the Crimes Against Children Unit for 13 years. Following his departure from the District Attorney's Office in 2014, he opened Jason Anderson, Professional Law Corporation, in Rancho Cucamonga. On June 5, 2018, Anderson was elected as the San Bernardino County District Attorney.
The College of Law commencement will be held at 10 a.m. Saturday, May 11; The College of Arts and Sciences celebration takes place at 6:30 p.m. on May 31; The College of Business and Public Management starts at 9:30 a.m. on June 1, and LaFetra College of Education students will participate in commencement at 5:30 p.m., also on June 1.
Gallery of Images
---