Anthropology Student Wins National Scholarship Competition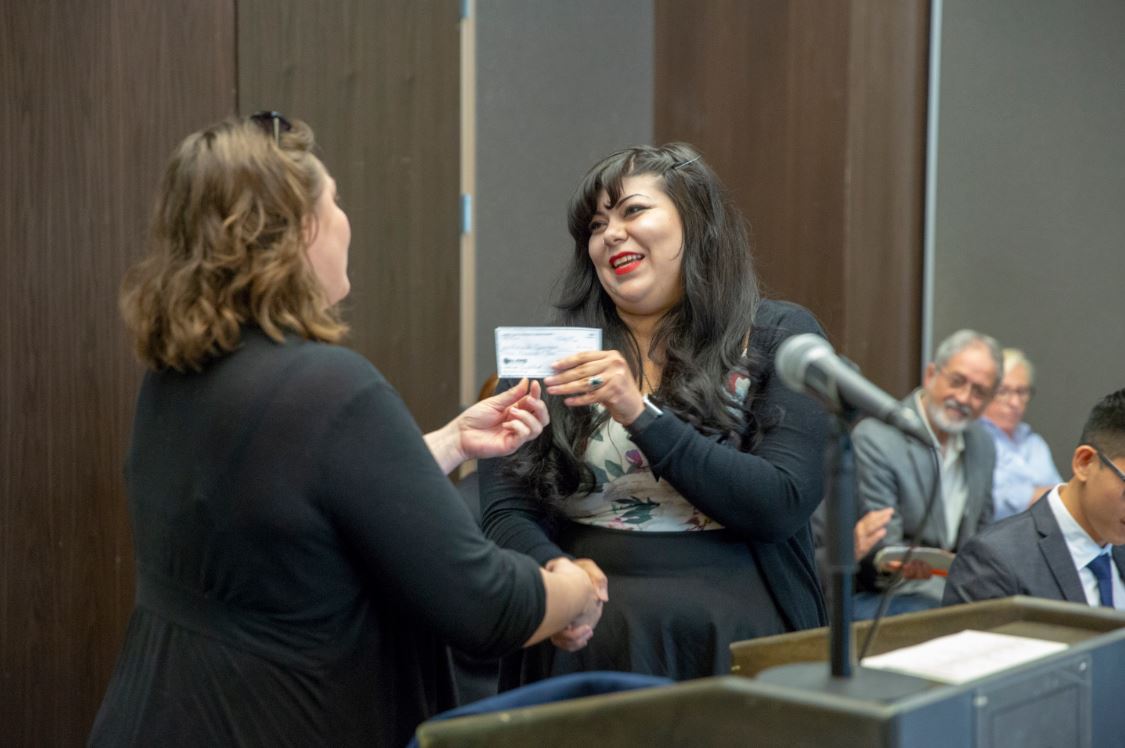 Photo by Mike Fink
Amanda "Billie" Guerrero, a senior Anthropology student, is the recipient of a $3,000 scholarship awarded by the Lambda Alpha National Anthropology Honor Society. Guerrero is the first recipient from the University of La Verne's College of Arts & Sciences to apply and place second in the national competition.
"My daughters jumped up and down when they learned I had won," Guerrero said. Guerrero is a single mother of two who transferred to the University of La Verne from Chaffey College. She grew up in the foster care system, but strived to achieve more in her education with the help of scholarships and supportive faculty.
"I would not be graduating without the support of Dr. Kanya Godde," Guerrero said. "Her focus and attention to help me complete my courses meant everything."
Godde encouraged Guerrero to apply and submit her research for the competition. "At first, I had no intention of applying," Guerrero said. "What were my chances of winning?"
Surprisingly, Guerrero's passion for anthropology and paleontology lead to victory. She was awarded the scholarship for her research on the skeletal differences in Neanderthals and how those differences relate and affect today's structure. Her senior thesis takes a closer look at the unique brain cases of dinosaurs and how that impacted their lives.
Guerrero was the former president of the University of La Verne Lambda Alpha chapter. She has worked in a human anthropology lab, at a local museum, and most currently as an analyst for the institutional board at the university.
The soon-to-be graduate aspires to earn her Ph.D. and work at a community college one day. "I'd love to help others who share a similar background as mine and inspire them to go for their dreams," Guerrero said. "There's always a chance at winning."
---