It Takes Two – Twin Sisters Earn Their Master's Degrees In Educational Counseling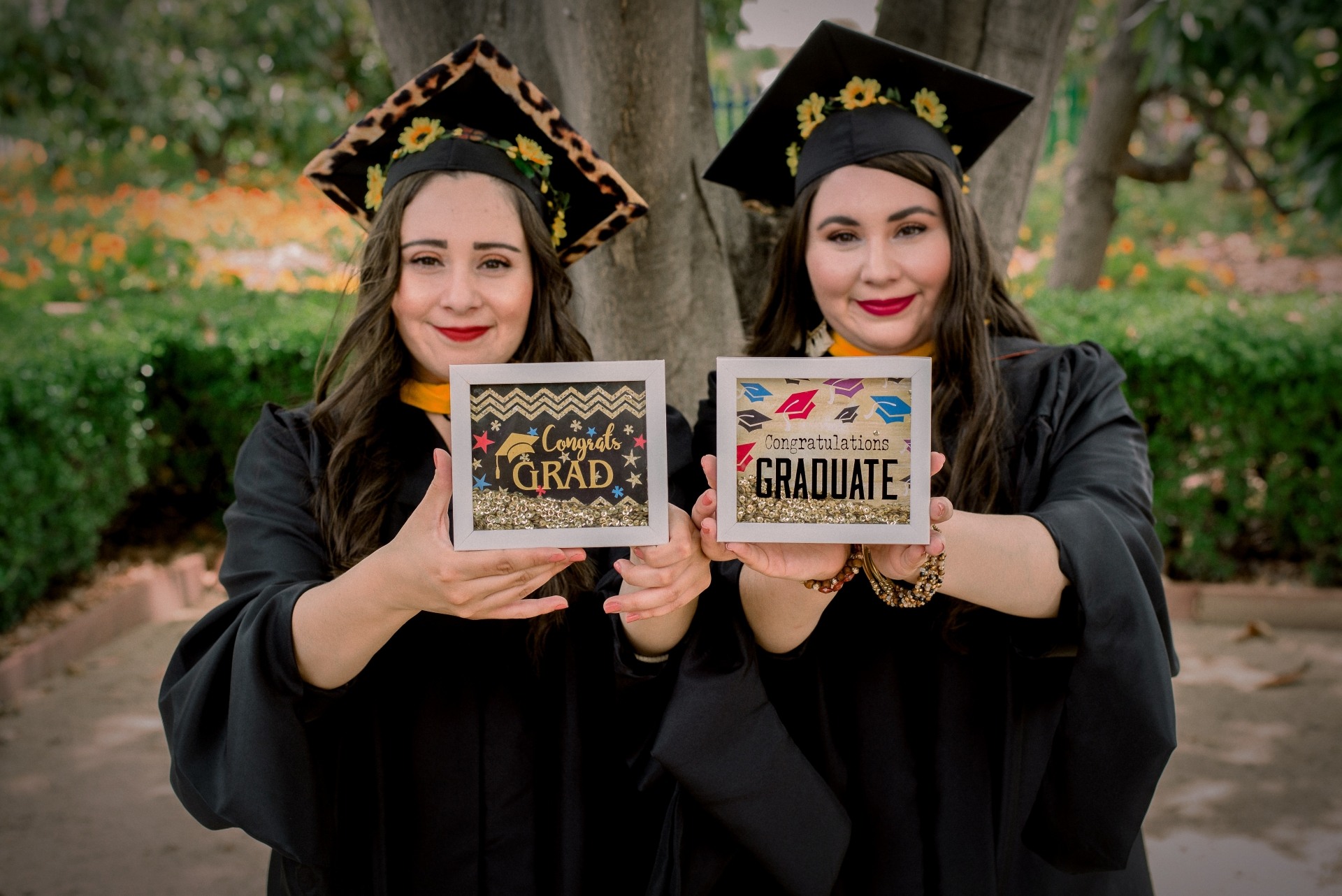 Twin sisters, Angela and Stephany Crisantos Valenica, have been joined at the hip since birth. From playing together as children to pursuing higher education, the first-generation students have enjoyed every minute of their close-bond and have supported each other every step of the way. They build off of each other's strengths and complement each other to make them stronger. On June 1, 2019, the fraternal twins will sit side-by-side during the University of La Verne's LaFetra College of Education commencement to receive their master's degrees in educational counseling.
"There are no words to explain what a blessing it has been to share this beautiful journey with my sister. God blessed me as a twin to motivate each other in this journey full of adversities," Angela said. "We have both grown so much over our educational journey."
Angela and Stephany's parents migrated from Mexico more than 30 years ago. They enrolled both girls in Garden Grove High School and graduated in 2010. The sisters went on to Golden West College where they both earned an AA in social behavioral sciences. Before transferring to a four-year university, Angela and Stephany changed their major and enrolled at Cypress College. It was at Cypress College the girls were inspired to continue their education and eventually pursue their passion.
During their undergraduate at California State University, Fullerton, both girls were involved with the HUSR student club and held various positions, including community service chair and treasurer. It was their mentor Mayra Lopez who recognized their passion for helping others and guiding students to reach their goals, who encouraged them to pursue a master's degree in counseling.
"Until we met our mentor, Mayra, and professor Maria Cadena, we didn't have role models or anyone who really helped us navigate higher education," said Stephany. "Not having support was really hard, and when we finally received some help in college, we realized that we wanted to give back. We want to help other first-generation Latinas how to choose a major and find a passion."
The decision to attend the University of La Verne was unanimous. With support from family, friends, and colleagues, the sisters knew the program offered more than a high-quality education, but the flexibility to attend class and provide for their family.
"This program allowed me to keep both my part-time jobs at Fullerton College and Golden West College," Angela said. "My responsibilities not only increased as a graduate student but as the main provider for my family."
The hands-on program gave the sisters the opportunity not only to observe counseling sessions but to participate in sessions themselves. "We are thankful for the opportunity to expand our own personal counseling and the strength we received because of it to continue in our education," Stephany said.
Angela and Stephany aspire to work as a Community College counselor and eventually pursue their doctoral degree.
"It's our goal to counsel first-generation students and work closely with the Extended Opportunity Programs and Services available at community colleges," Stephany said.
During the commencement ceremony, the sisters are looking forward to seeing their aunt Cecilia and uncles Phil and Arturo traveling from New York among other family members and their courageous mother, who suffered a stroke three years ago and has been their rock from the beginning.
"Our mother is the only definition of family," Angela said. "This is her accomplishment as well."
In just a few days, they will cross the stage along with their fellow classmates due to their perseverance and emotional support from their mother. The long days out from home and late nights working on homework have been leading up to this moment. They will be the first in their family to obtain a master's degree.
---