Congresswoman Napolitano Urges Graduates to Take on Leadership Roles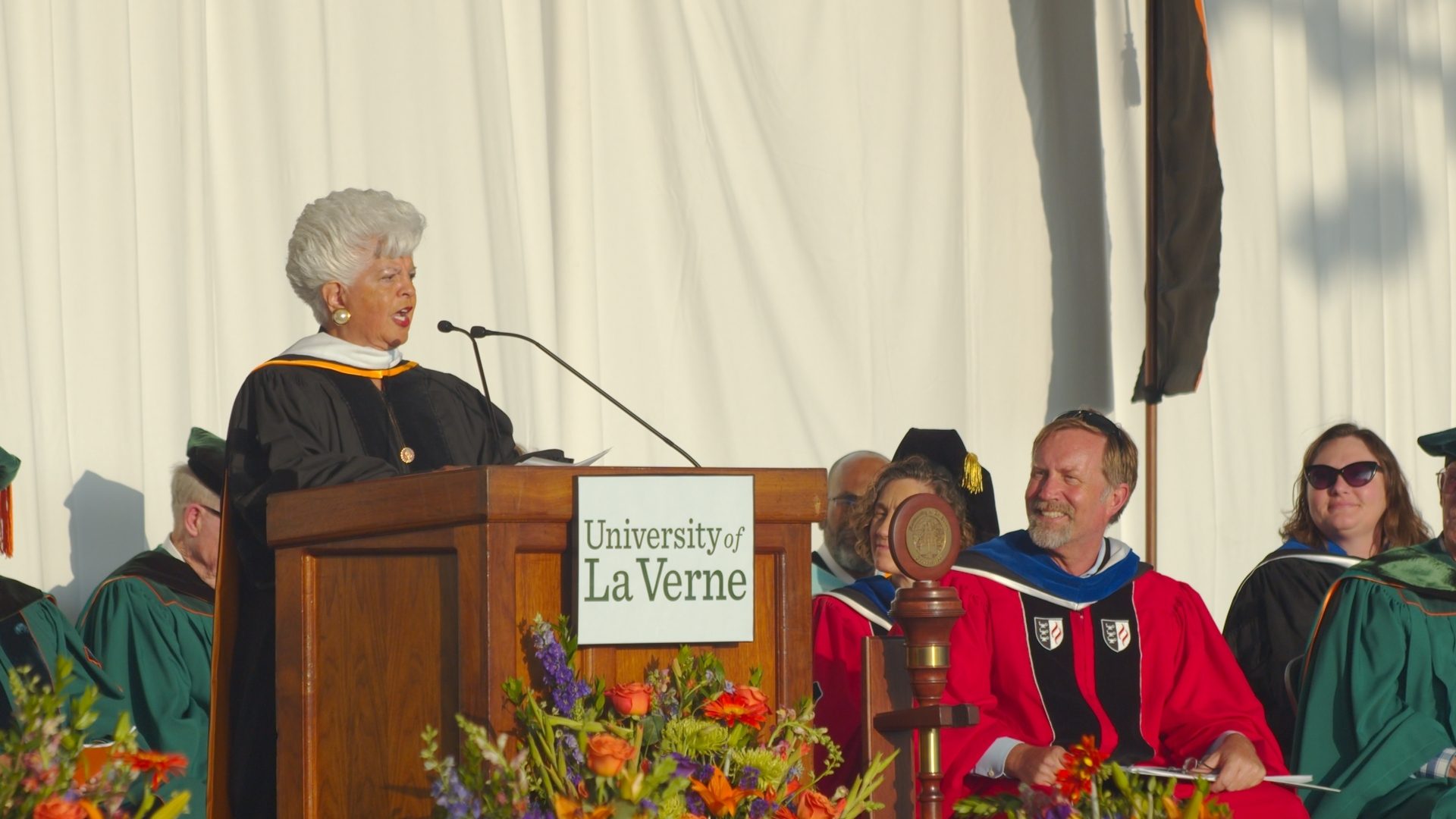 U.S. Congresswoman Grace Napolitano challenged University of La Verne graduates to stand up for change and work for "hope, freedom, and opportunity" for the next generation.
"Your hard work, dedication, and participation can, and will, make a substantial difference in the outcomes of challenges that lay ahead," Napolitano said. "You are the bright, ambitious next generation that I fully trust will lead our beloved country."
Napolitano delivered the keynote address to doctoral, master's, and bachelor's degree graduates at the College of Arts and Sciences commencement ceremony on May 31 at Ortmayer Stadium. Napolitano is serving her eleventh term representing California's 32nd District, which covers more than a dozen cities and communities in the San Gabriel Valley, including the city of La Verne. Napolitano is the highest-ranking California member on the House Committee on Transportation and Infrastructure. In recognition of her accomplishments and extensive career in politics, Napolitano was presented with an Honorary Doctorate Degree in Humane Letters; the highest degree issued at the University of La Verne.
In her address, Napolitano encouraged the graduates to extend themselves beyond their comfort zones.
"The same endurance which you have so admirably demonstrated to find yourselves here today will sustain your continued velocity through all of life's small and significant challenges," she said. "In essence, you have already achieved the winning formula, you will just need to expand your output of energy, effort, and enthusiasm."
University President Devorah Lieberman congratulated the graduates and reminded them to stay in touch with their greater community. "For each of you, it has been your mission to complete your degree," she said. "Your field of study is important; however, you did not only major in a single discipline. At the University of La Verne you majored in a mission."
Student speaker Amanda Guerrero spoke of her journey from a foster child, who struggled in school, to a University of La Verne graduate and recipient of a National Science Foundation International Research Experience .
"The skill sets I have acquired through my professors at ULV,  and the many mentors I have encountered throughout my academic career thus far have helped prove that a former foster child, a mother of two young daughters, and a Hispanic woman of science is capable of academic success."
In closing, Provost Jonathan Reed presented a posthumous degree to the family of Arturo Corona Jr., who died in a car accident in April.
"Art Corona, Jr. was a dedicated, respected and admired member of our La Verne Family," Reed said. "He was a talented athlete and valued teammate of La Verne's 2018 Men's Baseball team. Tragically, we lost a kindhearted young man who was a wonderful friend and loved by all."
–photos by Jeanine Hill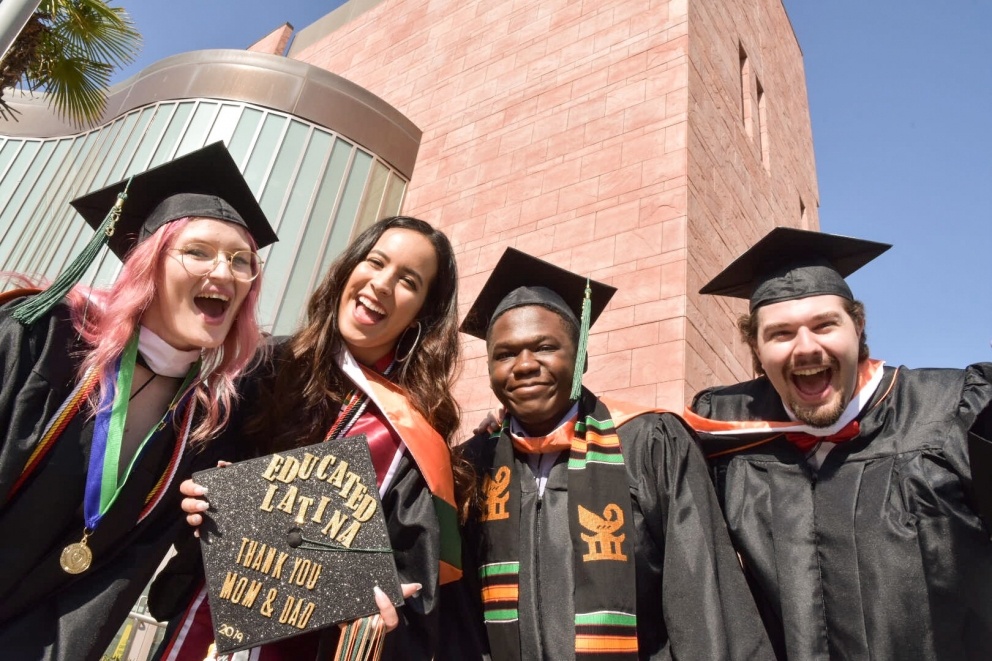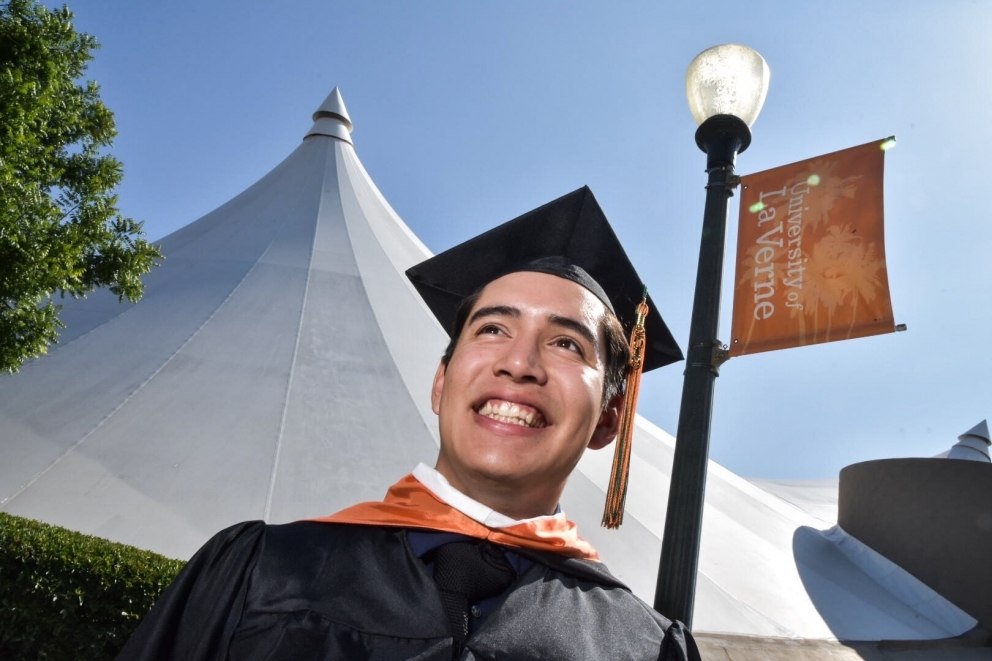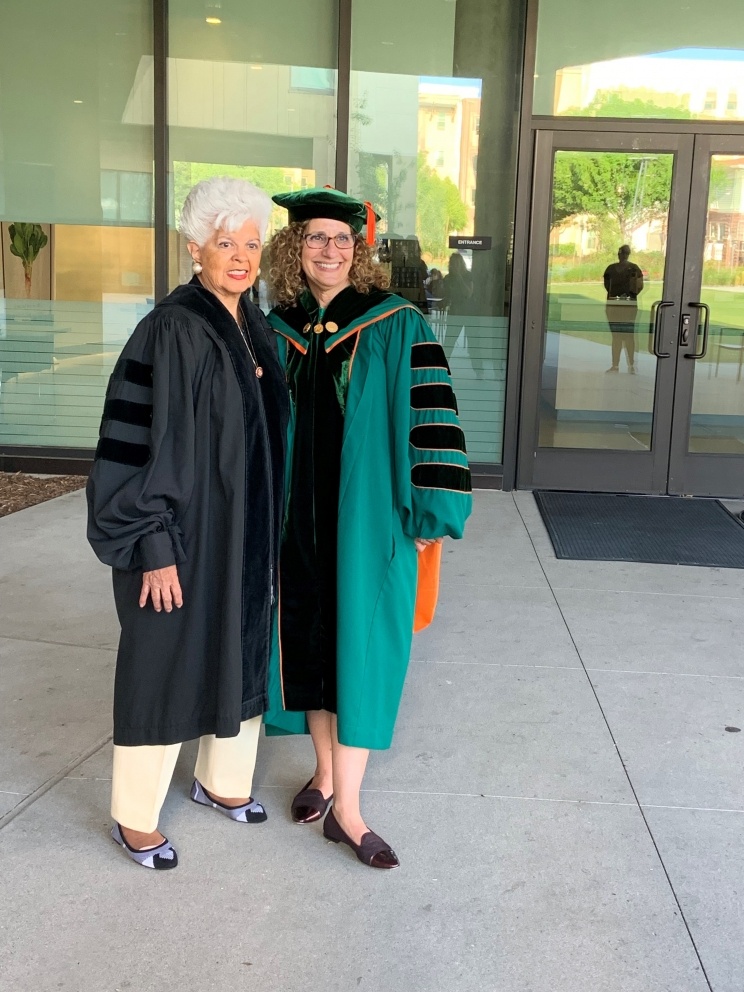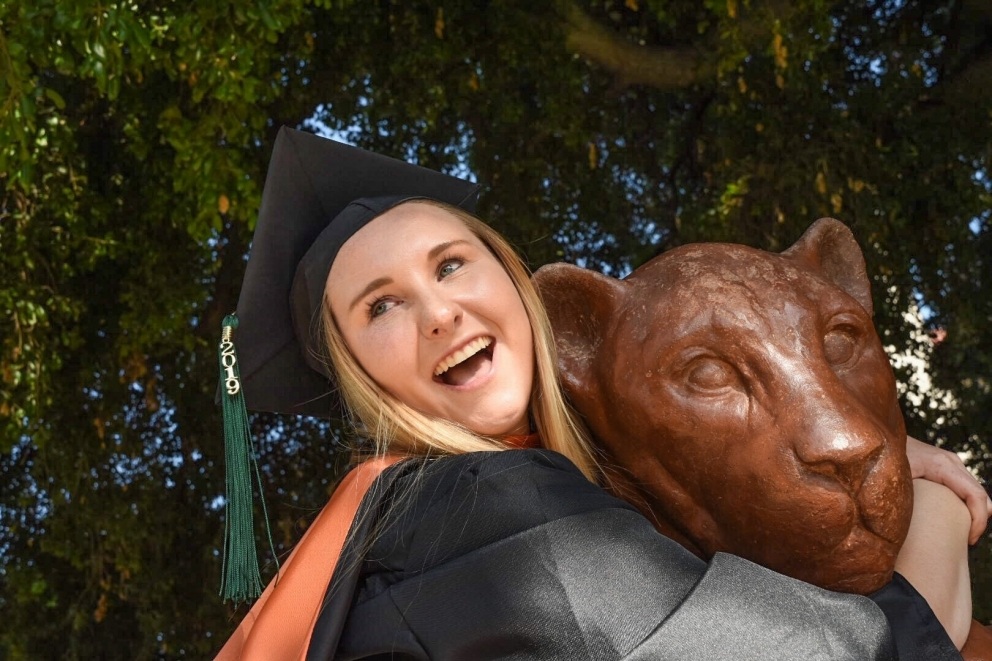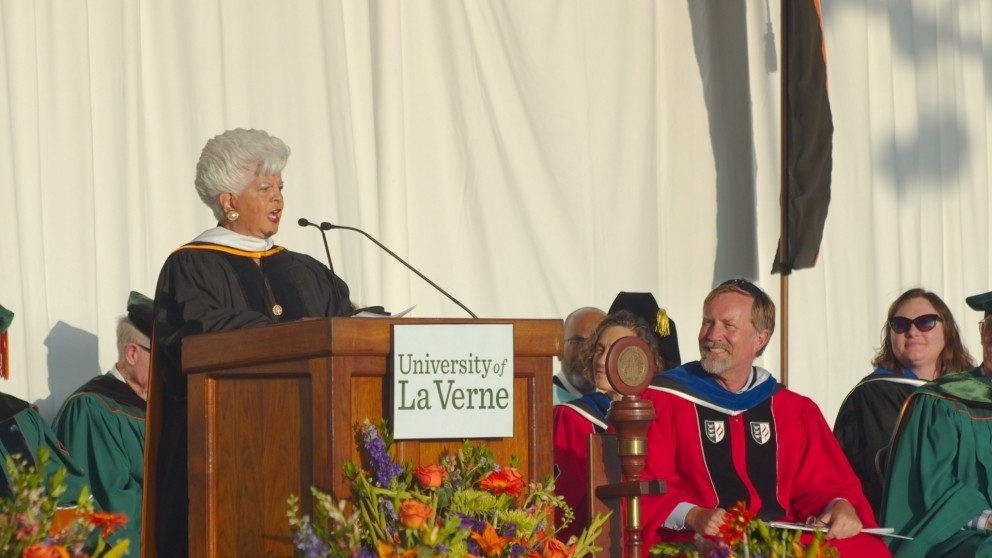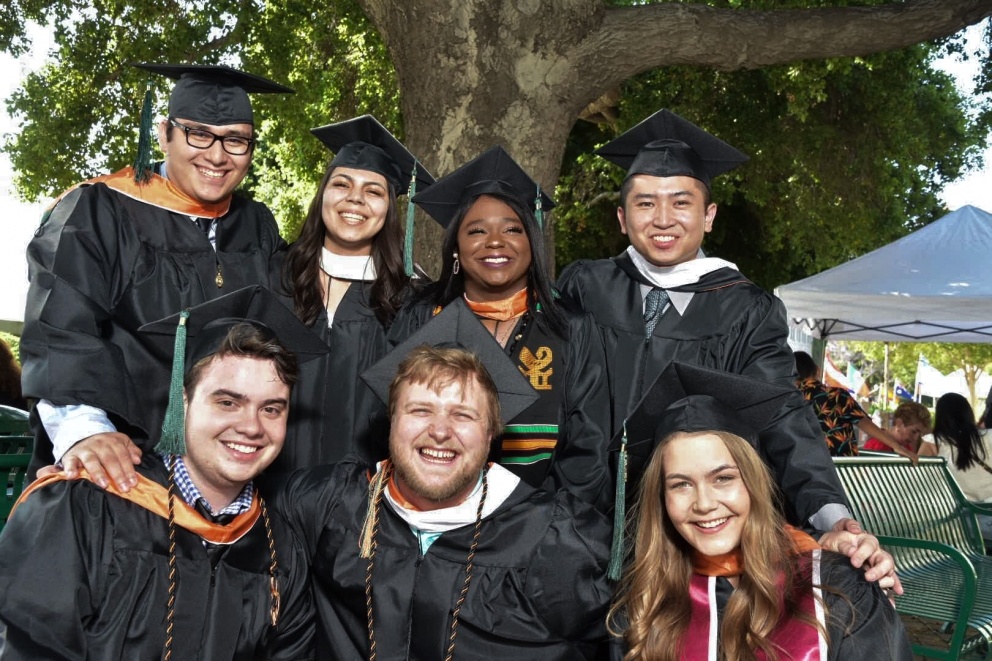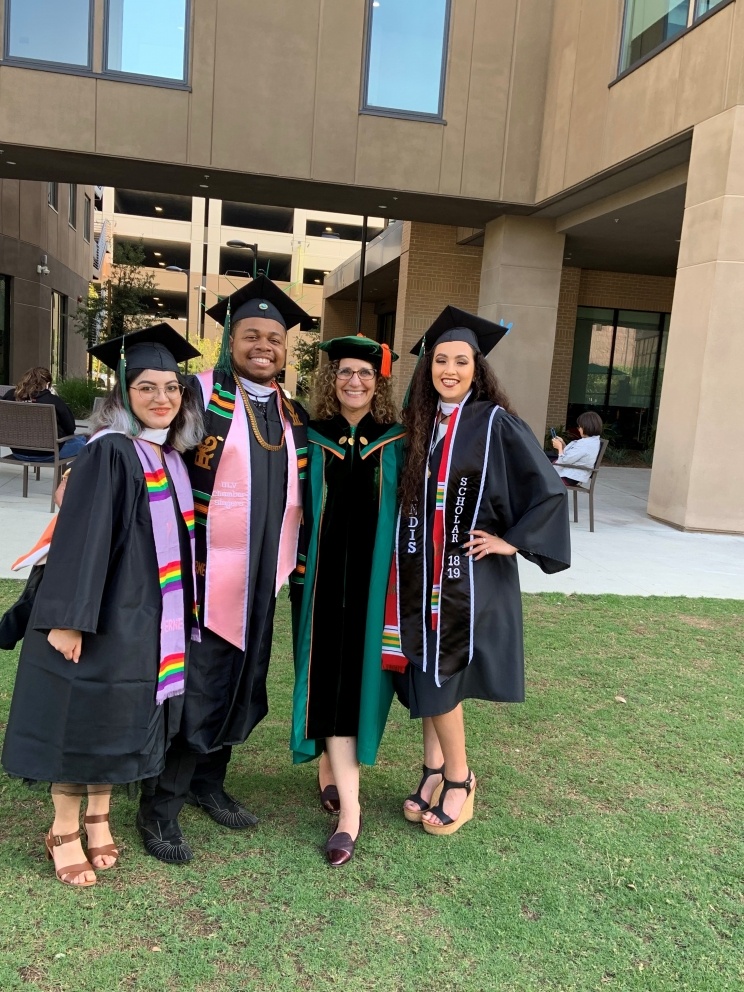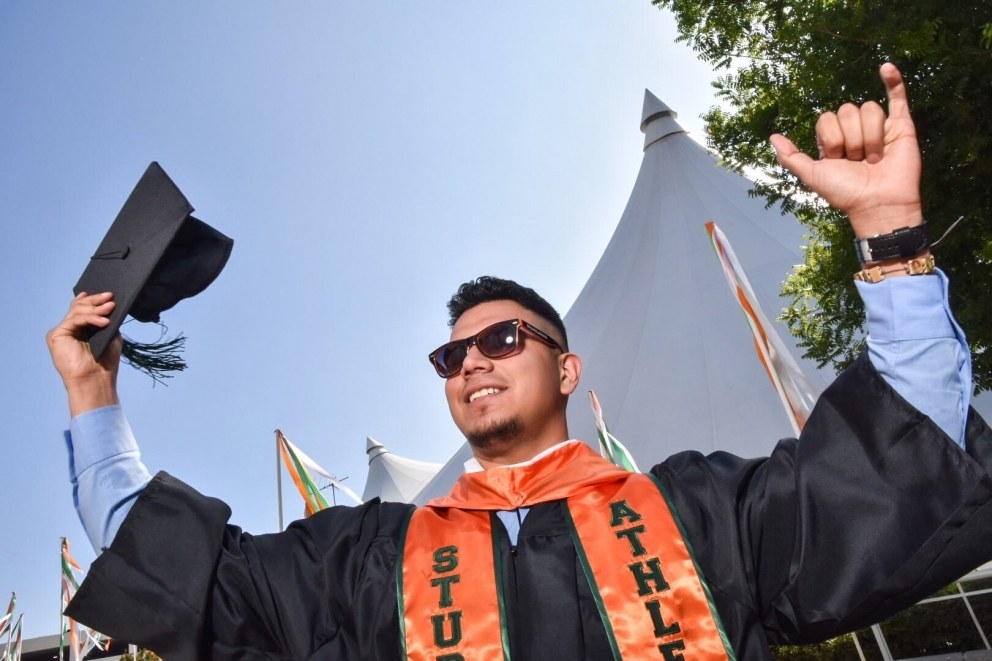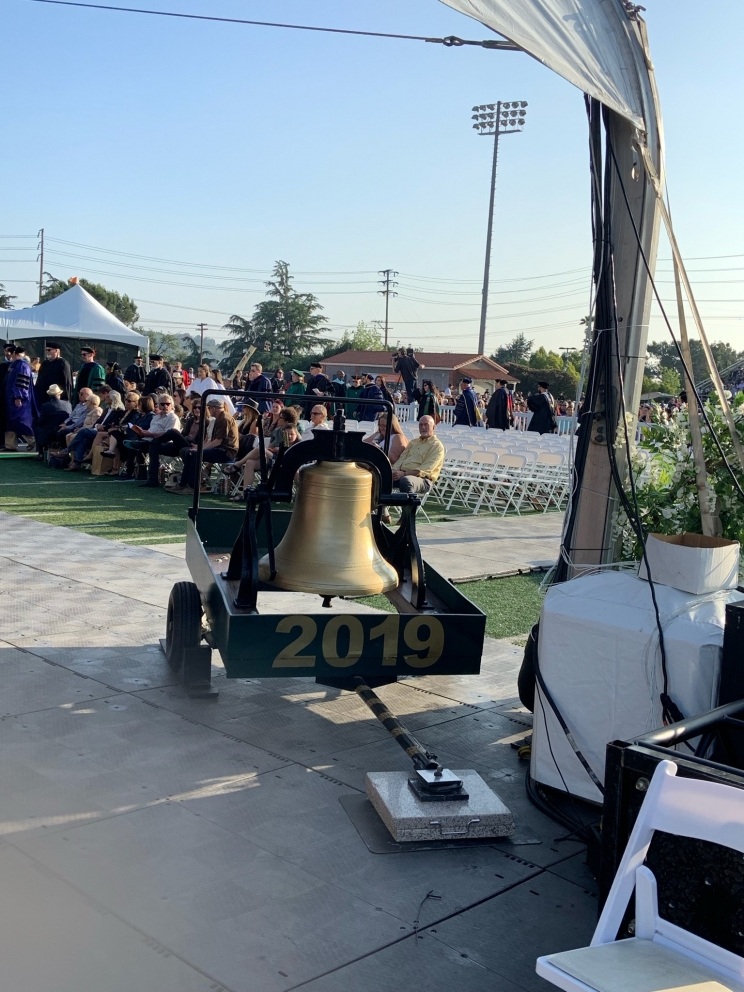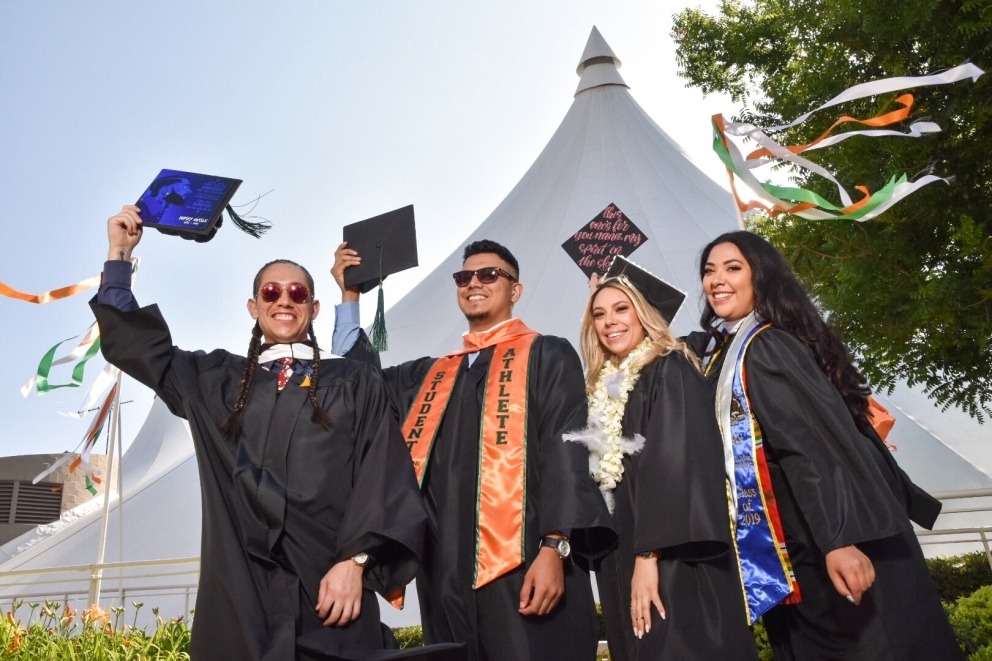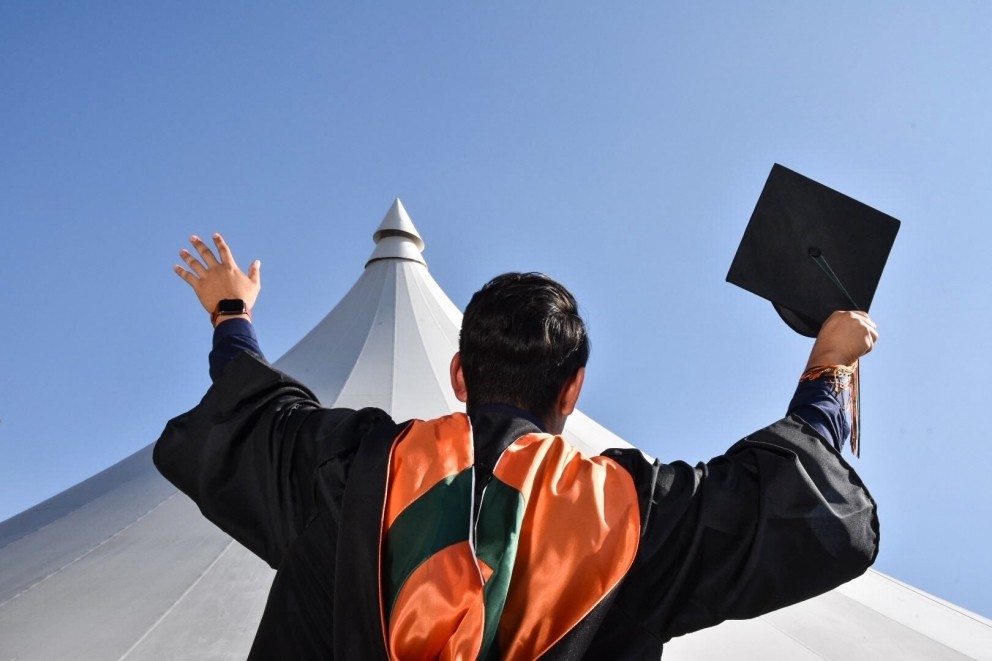 ---