LaFetra College of Education Celebrates 300 Graduates at Spring Commencement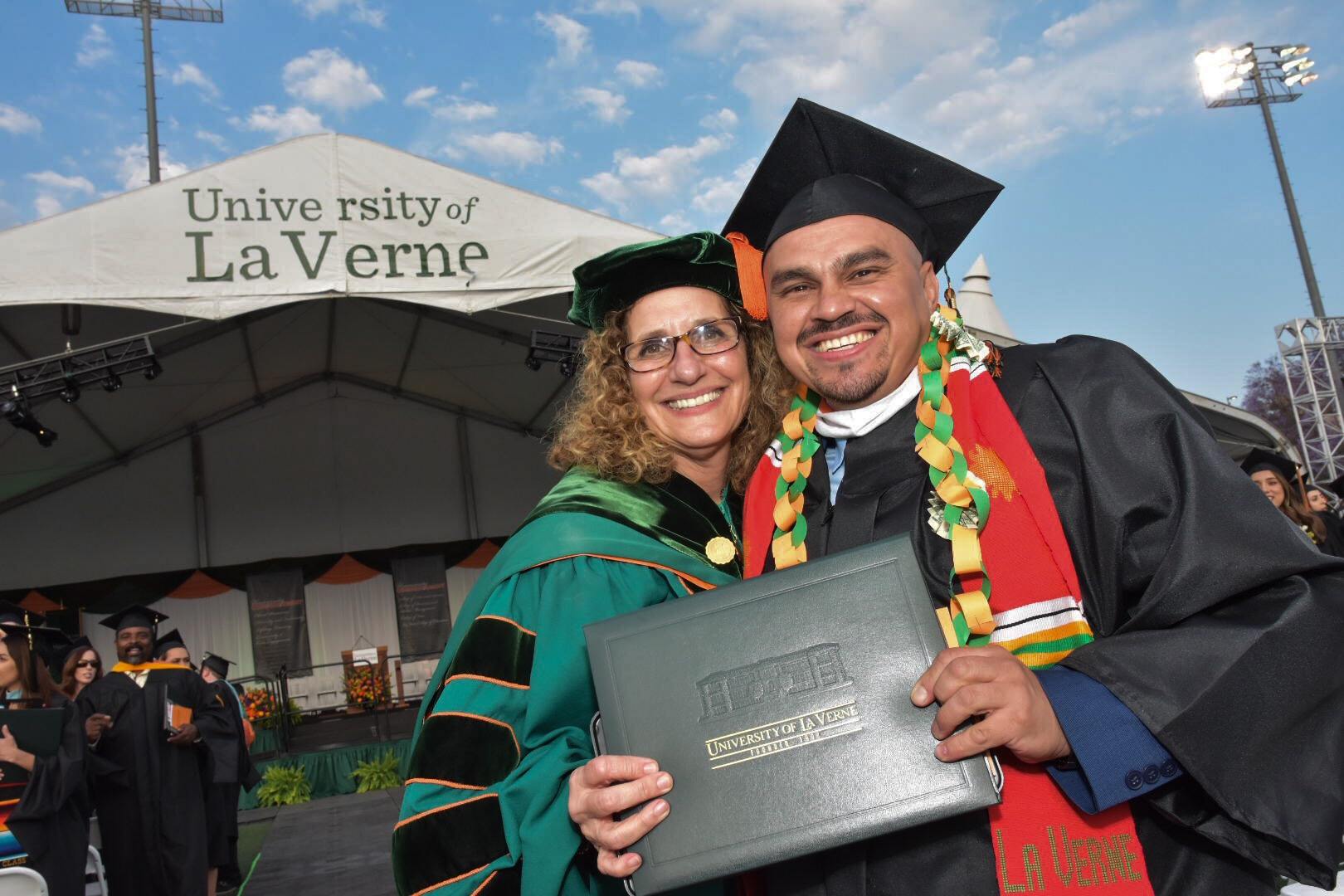 More than 300 students joined the ranks of University of La Verne alumni as the LaFetra College of Education celebrated its Spring Commencement ceremony on June 1.
As the sun set on Ortmayer Stadium in the heart of the La Verne campus, University President Devorah Lieberman spoke to graduates of programs in educational studies, child development, teaching, child and family professional programs, educational leadership, counseling, and more.
Lieberman encouraged graduates to take their knowledge and skills out into the world to improve the lives of others.
"You're leaving here today with a first degree, a second degree, maybe a third degree, and you're going to continue to make an enormous impact on our community, on our state, on our country," said Lieberman. "You earned your degree at the right time and the right place at the University of La Verne. I know that you will always carry with you the shared values of our university."
Jenny Grant Rankin, PhD, a writer, speaker, and educator, was presented with an Honorary Doctorate in Humane Letters, the highest degree issued at the University of La Verne.
The well-known author and academic trainer teaches at University of Cambridge in England as a lecturer, and has written 10 books for educators, including her latest work, Sharing Your Education Expertise With the World: Make Research Resonate and Widen Your Impact, which advises educators on how to promote their scholarship through media interviews, book deals, and talks.
In her keynote speech, Rankin reminded graduates that earning a degree will reveal new opportunities that will allow them to have an impact on the world.
"By what we're celebrating here today, you have shown you have what it takes to knock down challenges and follow a path to have meaningful impact in this world. Earning your degree has knocked down a big domino for you. Now it's time to continue putting in hard work," she said.
Michelle Cervantes '19, who graduated with a Master of Science in School Psychology, gave the student address. Speaking on the blessing of time, she urged graduates to make the most of each day.
"Time is truly of the essence. An aspect of life that cannot be gained or altered. It is a valuable aspect of life. Every day we get 86,400 minutes. It is important to cherish and enjoy every minute of life," Cervantes told her fellow Leos. "You and I have persevered and are now moving with time in the direction of where our dreams and goals reside. No matter where life takes us, remember the struggles that we have faced and overcome. Remember to live and not just be alive."
Photos by Jeanine Hill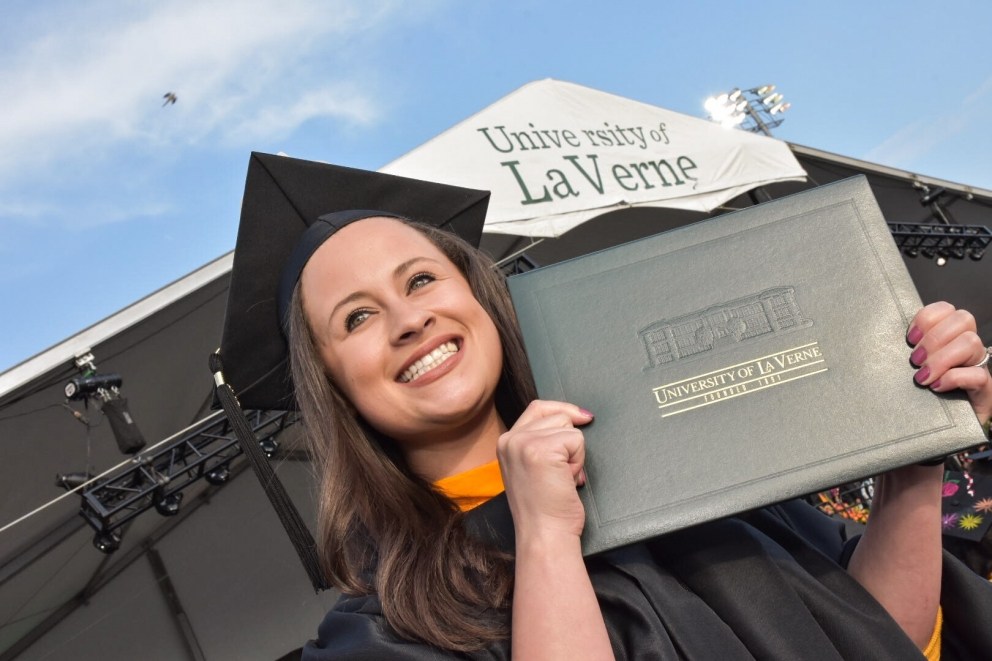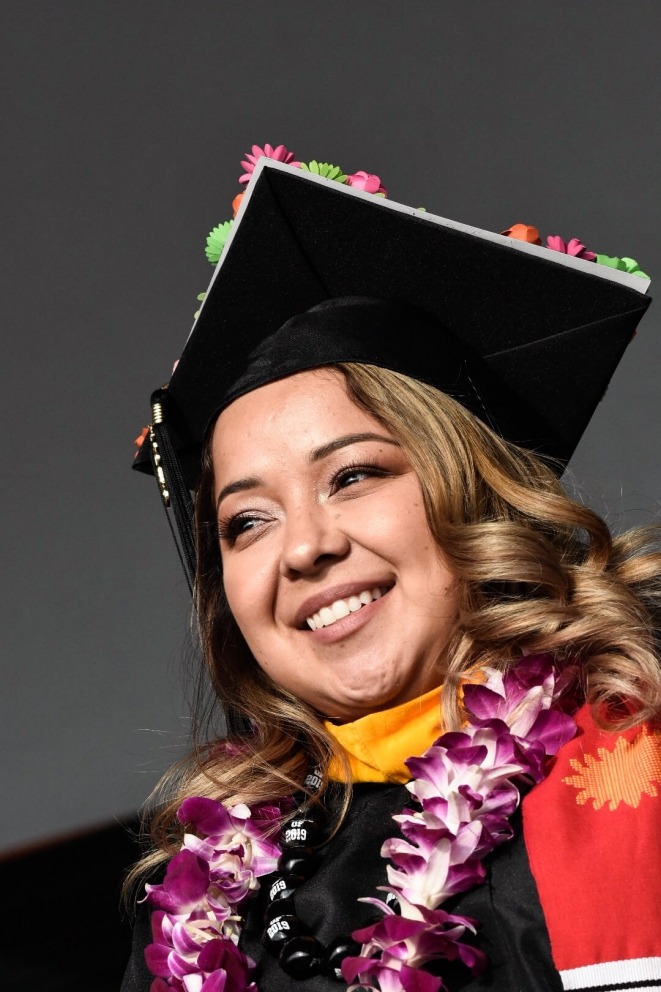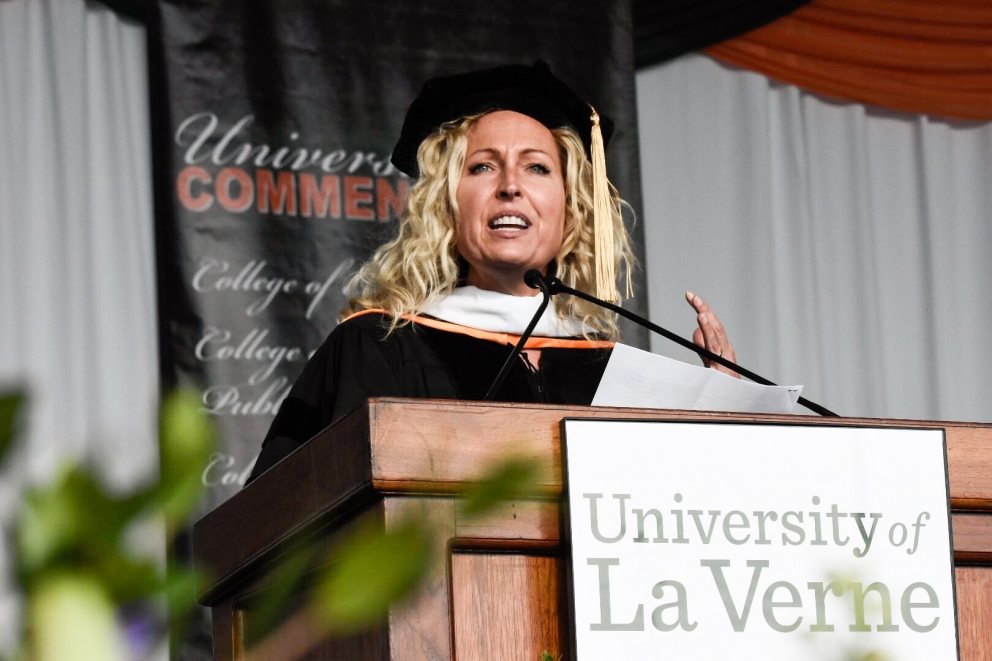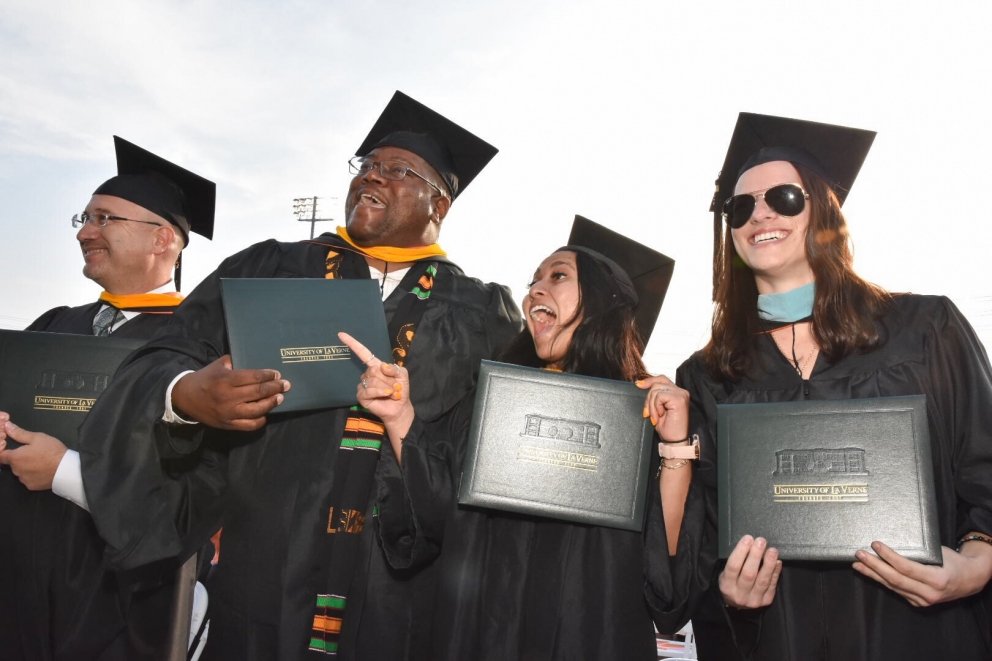 ---