A Student's Journey of Educational Pursuits, Dance, and Happiness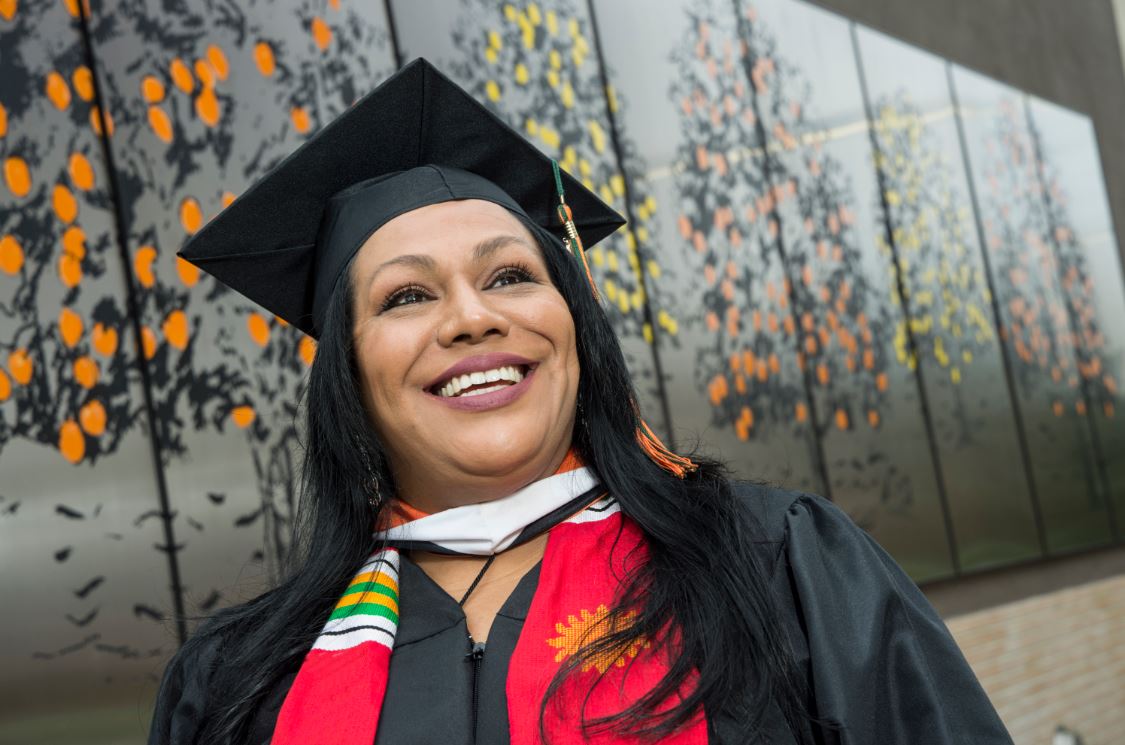 Sujei Alston has always moved to her own beat. She is a dancer at heart and a life-long learner of happiness. No matter the challenges that come her way, she always finds the motivation to keep pushing forward and forging new milestones to smile about.
Or in her case, dance.
New Direction
Alston was originally a sociology major at California State University Northridge in 1990. However, due to financial hardships, she was forced to take a break from her educational pursuits. She recalls working two jobs and attending college full time as some of many responsibilities to juggle.
She worked in social services for many years, but in 2014 she decided to make a change. That's when she applied for the business program at University of La Verne.  "Social work can be very rewarding, but it can also be emotionally taxing," Alston said. The first-generation student aspired to create a more lasting change and develop institutional decisions that could benefit greater individuals. This set the wheels in motion for her to return to school and earn a bachelor's degree in business administration.
"Education is the gateway to a making a change in society," Alston said. "I believe that education will allow us to survive longer."
"I've definitely been challenged throughout my life, but it was those experiences that have shaped my educational and philosophical outlook," Alston said.
As she began her educational journey at the University of La Verne, Alston learned to overcome some of her biggest trials and joys, including her sister's cancer diagnosis and the birth of her child. Additionally, she overcame the pain of her own #MeToo experience by speaking out at the annual #MeToo March in Hollywood and hosting a women's forum in her local community. But this was only the beginning.
Alston began teaching Aztec dance classes in her community. She has been a dancer for more than 30 years beginning at the age of six. She would danza Azteca while growing up in East Los Angeles. As a dance instructor, it gave her the opportunity to educate the community through potlucks, art workshops, and dance performances.
"My journey thus far has shown me the importance of being united, having my family's support, and a strong relationship with friends," Alston said.
Multicultural Celebration
It's rare for Alston to take a back seat when it comes to performing. However, during the 2019 Multicultural Graduation Celebration held on May 18, Alston sat back and enjoyed a once-in-a-lifetime dance performance by her family.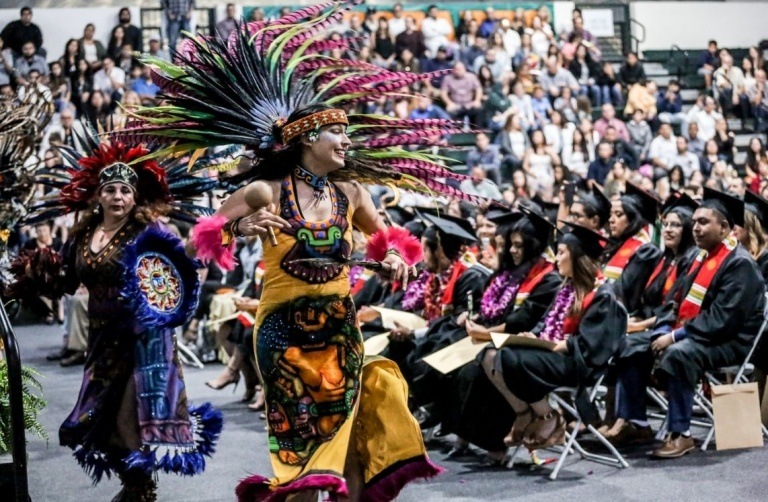 "I could hear the excitement from the audience as the drums began to beat," Alston said. "I was in line with the other graduates during the second LatinX ceremony and I could feel the joy and happiness of my family's performance."
Alston regularly attended public and family events where Aztec dancers would perform. Her family's dance heritage is rooted in the indigenous people of Purépecha located in Michoacán, Mexico.
"I was proud to see my family and close friends leading us in prayer, a blessing, and good vibrations," Alston said. "It made the moment all more significant and meaningful for me."
Alston was hesitant at first to participate in the Multicultural Graduation Celebrations. She felt ashamed and embarrassed because she did not obtain her degree earlier in life. "My younger siblings were able to receive their degrees before me, so I was reluctant," Alston said. "However, I realized that this was an accomplishment that should be recognized as a first-generation student, a woman of color with LatinX heritage."
Following commencement, Alston plans to continue her ongoing fight in her #MeToo case and ensure her community receives the resources to support victims. In addition, her goal is to pursue a master's degree in business administration.
"Hopefully, within the next three years I will have a career that I can enjoy," Alston said.
---