Integrated Business Students Have Donated More than $260,000 Over the Past 7 Years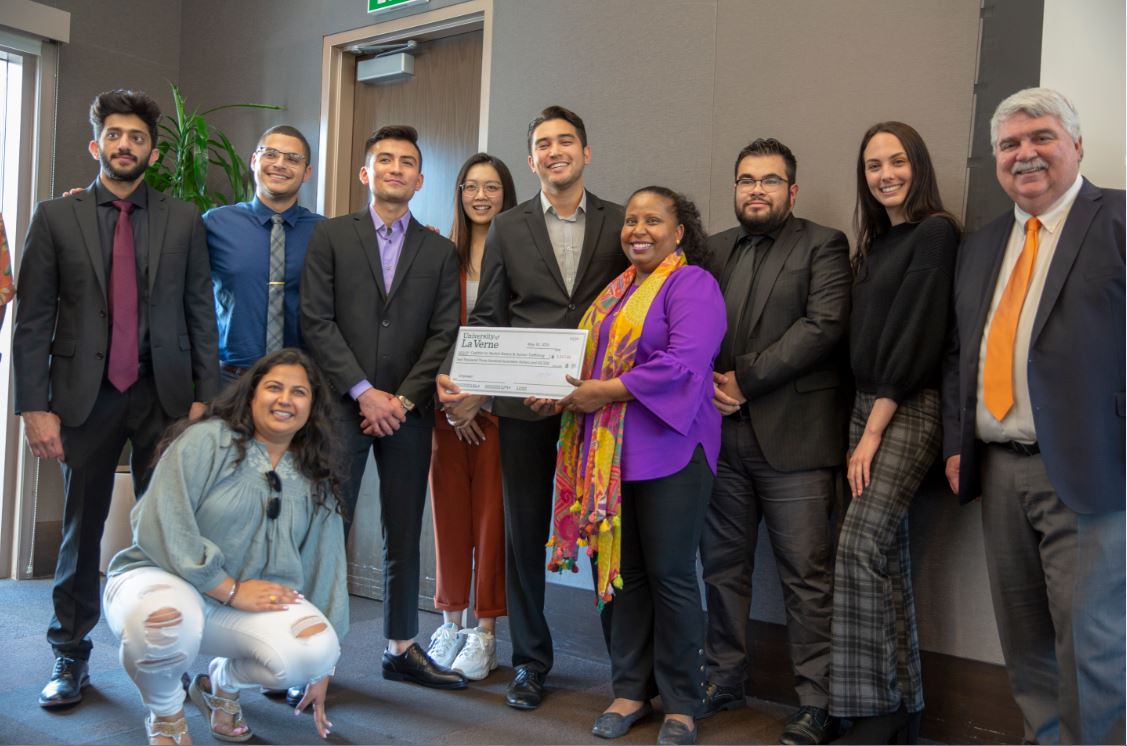 Fledgling entrepreneurs with University of La Verne's Integrated Business Program have raised more than $260,000 over the past 7 years for charities ranging from the Coalition to Abolish Slavery and Human Trafficking (Cast) to the Surfrider Foundation.
In the program, students collaborate with one another to launch a business that develops a product that can be marketed and sold. All profits are donated to charities.
During the past spring semester, students raised more than $20,000. In addition to CAST and the Surfrider Foundation, the group has donated its profits to the Little Heart Warriors, David & Margaret Youth and Family Services, and Fred Hutchinson Cancer Research Center. Students presented their donations to their charity representatives during the annual charity presentation at the Sara and Michael Abraham Campus Center on May 30.
Students proudly shared the inspiration behind their teams and the products they sold, which included a Wi-Fi light bulb, car seat trash bag, ear pods, a Wi-Fi power adapter, and a water bottle.
Over the past seven years, business students have experienced the triumphs and pitfalls to operating their own business venture prior to graduation. Each team of students must develop a product, a business plan, and identify an affiliated charity to donate their profits.
The student businesses, the charity they supported, and their donations totals were:
Empower, Coalition to Abolish Slavery and Human Trafficking: $2,317.65
SpringSavers, Little Heart Warriors: $2,970.60
Bin Boys, Surfrider Foundation: $4,489.96
Project Power, David & Margaret & Youth Family Services: $4,753.50
H2GO, Surfrider Foundation: $2,575.04
FairPods, Fred Hutchinson Cancer Research: $3,582.11
To learn more about the Integrated Business Program, visit business.laverne.edu.
Photos by Mike Fink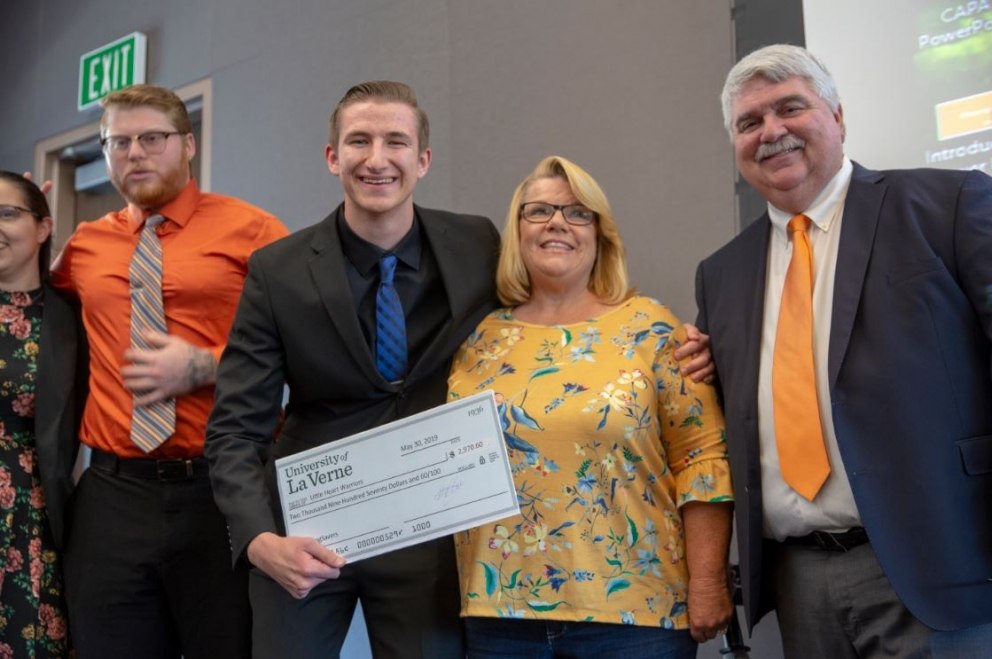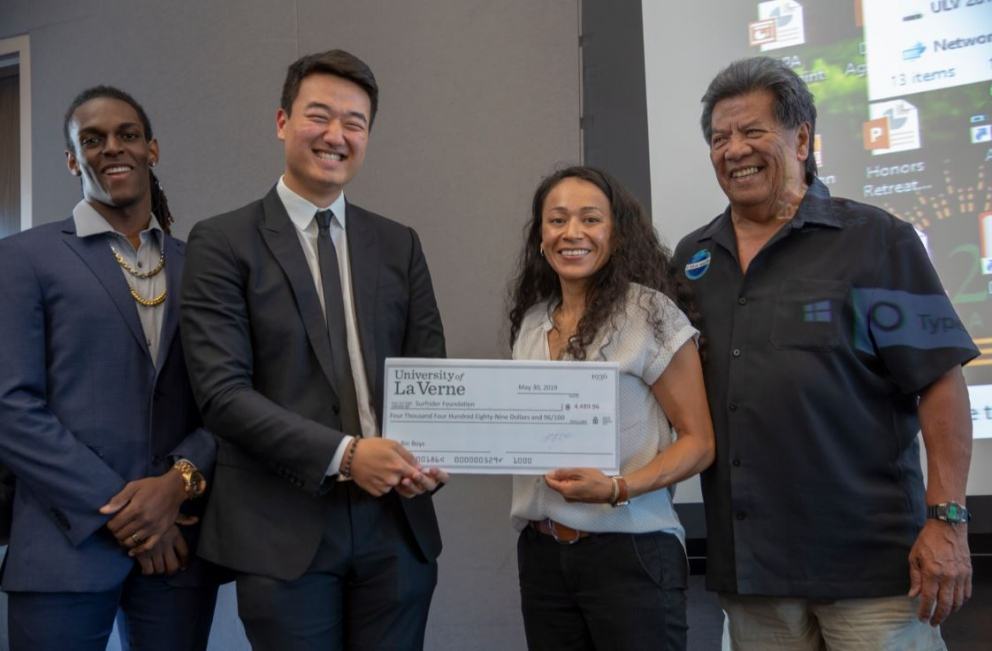 ---