National Hispanic Business Women Association Awards Educational Scholarship to University of La Verne Staff Member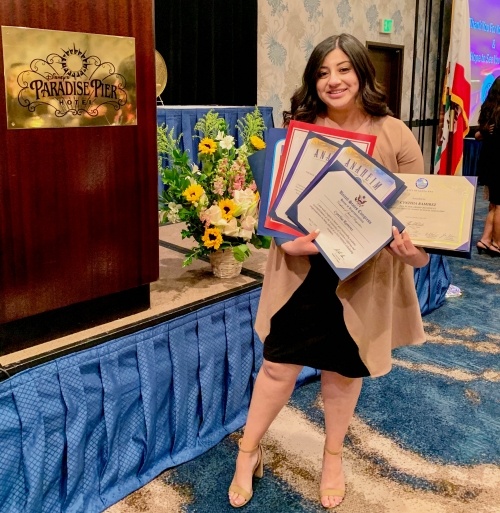 Cynthia Ramirez, '18, title III, lead assistant for the University of La Verne's Office of First Generation & Peer Mentoring, received an educational scholarship from the National Hispanic Business Women Association (NHBWA) during its 19th Annual Awards & Scholarship Luncheon.
Ramirez was one of nine students from across the state to receive a scholarship for her graduate studies at USC next fall. She is a two-time recipient of the NHBWA's educational scholarship following her award in 2016 while studying business administration at the University of La Verne.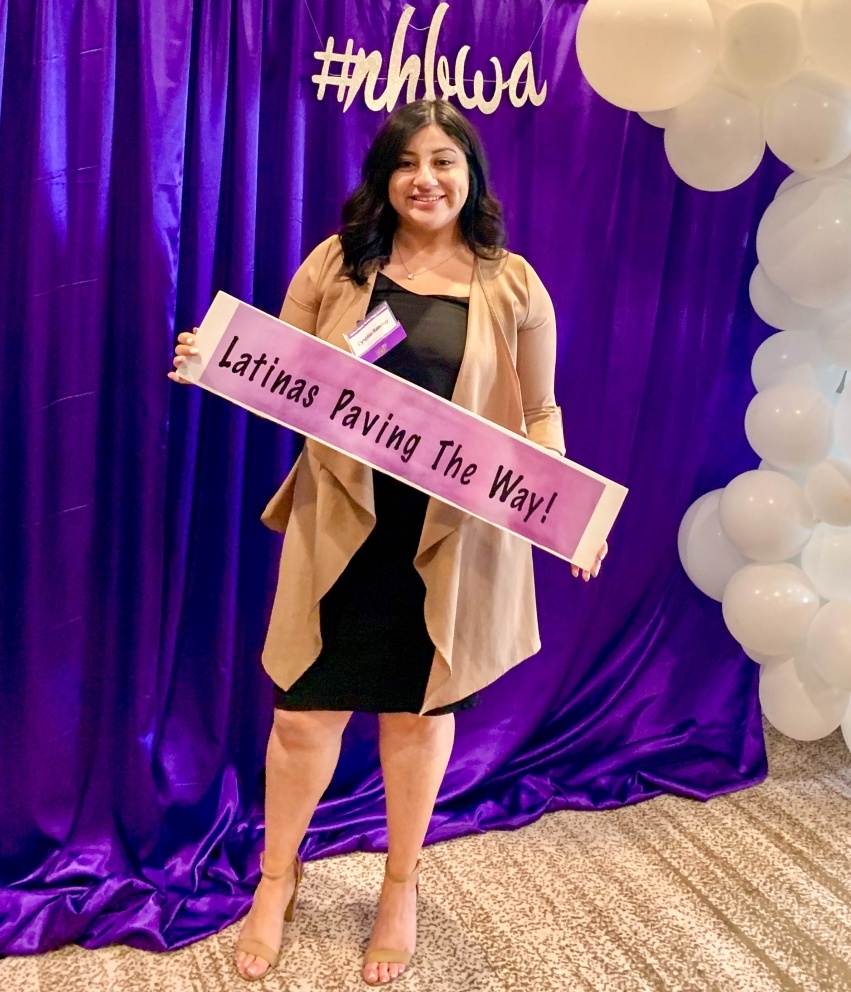 "I was excited to learn that I had been selected for a second time by the NHBWA," Ramirez said. "I wasn't sure if the opportunity would still be available to me, but to my surprise, I was honored."
The first-generation student says she is blessed to have the support of her family, faculty, and mentors like Fidel Gomez, director of corporate and foundation relations at the University of La Verne, who have encouraged her to apply for every opportunity.
"I would not be here without the support of scholarships such as this," Ramirez said.
Ramirez received more than $50,000 in scholarships while an undergraduate at the College of Business and Public Management. She is a strong advocate for helping fellow students find similar scholarship opportunities and comb through the application process.
As an undergraduate, Ramirez participated in the Latino Student Forum, ASULV, and was a Landis Scholar. In 2018, she was awarded the Spirit of La Verne for her advocacy, dedication, and passion to positive change on campus. This included her involvement to have artist Kristy Sandoval create the "Nevertheless…They Persisted" mural located on the south side of the Wilson Library.
Ramirez will continue to work in higher education and help the Latino student population. Next, she will assist the university's Summer Bridge Program, which helps incoming first-generation students get assimilated to the college campus, classes, and network with other students and faculty.
The NHBWA is a non-profit organization dedicated to helping female professionals excel in leadership roles, and empower the next generation of female leaders through educational scholarships, professional development, and networking events.
To learn more about scholarship opportunities and resources available at the University of La Verne, contact firstgen@laverne.edu.
---