University of La Verne Trustee Reggie Webb Recognized by the California State Legislature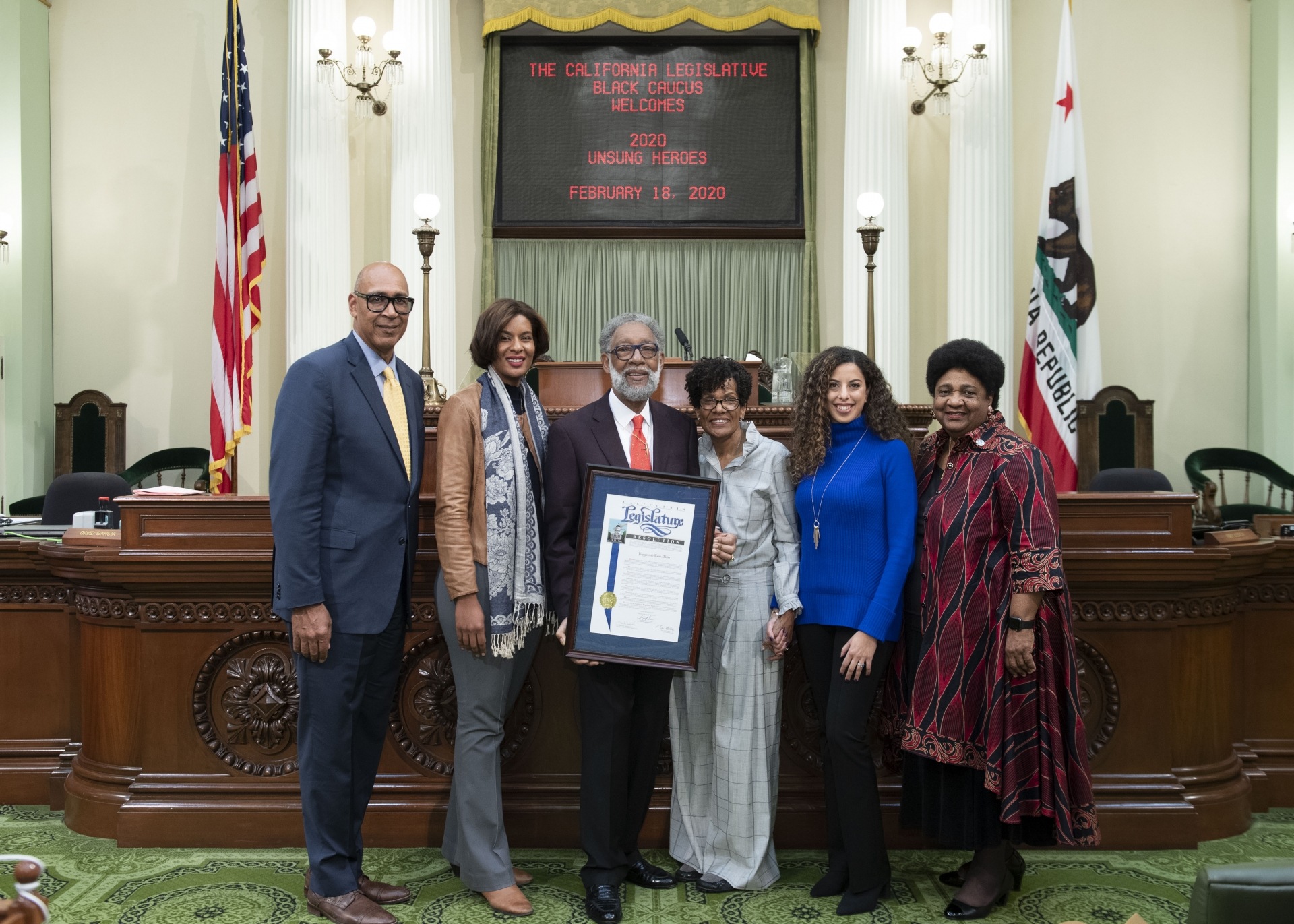 University of La Verne Trustee Reggie Webb and his wife, René, were recognized by California State Assemblymember Chris Holden and the California Legislative Black Caucus (CLBC) on the Assembly Floor as the 41st Assembly District's Unsung Hero award recipients in recognition of their extraordinary contributions to the advancement of equal rights for all individuals and their unselfish acts of community service.
"Reggie and René Webb's contributions to our community will have a powerful impact for years to come," said Assemblymember Chris Holden. "Through their dedication and hard work, they carry on Dr. Martin Luther King, Jr.'s legacy and are an inspiration for future generations."
Reggie and René Webb, successful entrepreneurs and community advocates, are owners of 16 McDonald's locations. Apart from their business ventures, both Reggie and René serve on multiple nonprofit boards, including Reggie's service at the University of La Verne.
"Personifying that which is the very best in community leadership, Reggie and René Webb have been steadfast in their commitment to promote equality and justice for all, and their many contributions to the welfare and improvement in and around the 41stAssembly District have been invaluable and are deserving of acknowledgement and praise," Holden's office said in announcing the recognition.
---