University of La Verne Commemorates Spring 2020 Graduates with Virtual Celebrations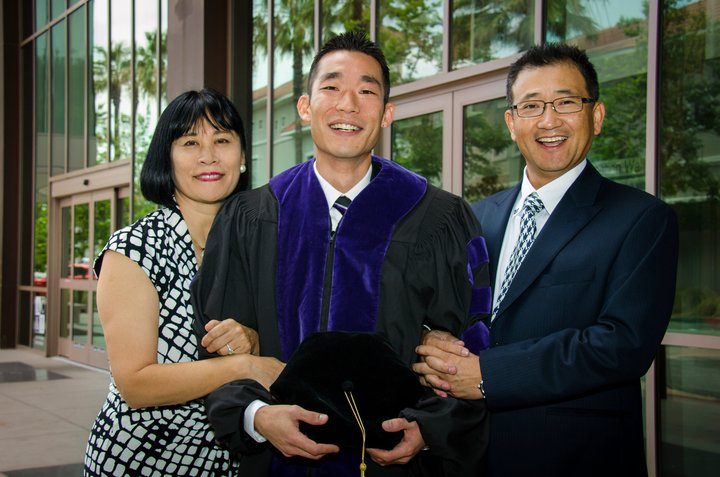 The University of La Verne is holding virtual celebrations and activities in May to honor the approximately 1,400 students who are graduating this spring from the university's four colleges and ten campuses.
The events will culminate on Saturday, May 30, with a "One Community" virtual event featuring congratulatory remarks from University of La Verne President Devorah Lieberman, Provost Jonathan Reed, college deans, and select faculty members.
"This graduating class has shown such resilience and determination," Lieberman said. "We are thrilled to honor them for their educational achievements through these special events and to recognize them as distinguished alumni and Leos for Life."
The University of La Verne postponed spring 2020 commencement due to the coronavirus pandemic, with a rescheduled date to be determined. The May events are not intended to replace commencement, but rather to acknowledge this year's graduates and the tremendous obstacles they have overcome.
Beginning on Wednesday, May 20, graduates will receive gift boxes in the mail with items such as lawn signs, decorative posters, and other surprises. They will also receive a link to upload a short graduation video message with an opportunity to have it shared at the celebration on May 30.
Graduates will also be able to participate in door decorating and mortarboard cap design contests via social media. The winners will be announced at 6 p.m. on May 30 through LeoFM's Facebook and Twitter accounts.
On Saturday, May 30, graduates may participate in the "One Community" virtual gathering via WebEx. Each college has its own ceremony:
9:30 a.m.: Graduate Celebration for the College of Arts and Sciences
10:30 a.m.: Graduate Celebration for the College of Business and Public Management
11:30 a.m.: Graduate Celebration for the LaFetra College of Education
1:30 p.m.: Graduate Celebration for the College of Law
Links for the WebEx events will be emailed to graduates on Friday, May 22. No reservations are necessary. Access to each event begins 10 minutes prior to the start.
To learn more about these virtual celebrations, please visit laverne.edu/commencement and follow the official University of La Verne social media channels.
---