University of La Verne Commemorates 129th Academic Year With Virtual Convocation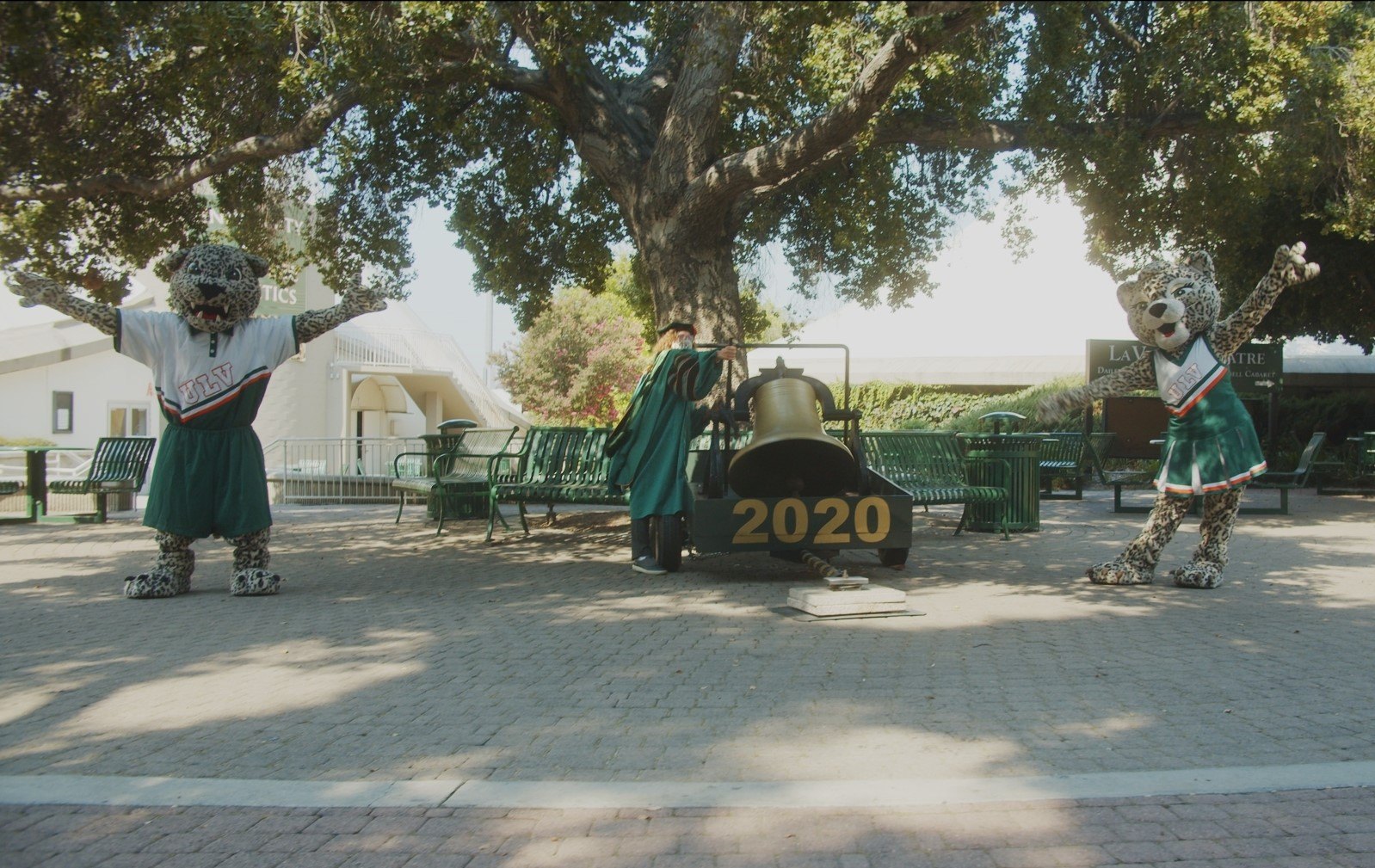 On Friday, Sept. 11, the University of La Verne welcomed the new academic year with the first ever virtual Convocation ceremony. Students, faculty, staff, trustees, alumni, and friends of the university were invited to join the event online as one community.
Convocation initiates the start of the new academic year and typically includes the tradition of the ringing of the spirit bell and a procession of students, faculty, and staff. This year, the event was held virtually due to the coronavirus pandemic, and the unifying message was one of resiliency and community.
Well wishes from alumni and the community were displayed on screen as participants joined remotely. Interfaith Chaplain Zandra Wagoner opened the ceremony with a blessing as virtual congratulatory remarks populated alongside the screen. Then, University of La Verne President Devorah Lieberman rang the spirit bell accompanied by university mascots Leo and Lea.
Jonathan Reed, university provost and vice president of academic affairs, detailed the impact that the coronavirus pandemic and social justice reform has made in the community, while also recognizing students for their resiliency and commitment to continuing their studies. In closing, Reed urged everyone listening not to adapt, but to change the world for the better.
Lieberman started her address to the community by stating how, "things are a little different this year, and a lot more virtual."
Lieberman drew parallels between the 1918 Spanish influenza and the current pandemic, both of which challenged the university community to adapt. She also echoed the importance of connection and belonging during difficult times and urged the community to continue working together.
Associate Professor of Education Andy Steck, keynote speaker and recipient of the university's Excellence in Teaching award, spoke about the tenacity needed to follow passions and how the impact of each experience helps build successes in life.
"Life certainly can throw us some curve balls," Steck said. "But I know we are resilient; we endure these challenges and make the best of it.  We look at what we can control and work with others to not remain silent, but speak out and try to make sense out of all this mayhem around us. We find what we are passionate about and chase it!"
Sarah Morales, president of the Associated Students of the University of La Verne, expressed the importance of relying and depending on the Leo community for support as well as recognizing each person's individual strength through adversity.
"So many of us have been able to learn during this time that we are much stronger and more capable than we think we are," Morales said. "More capable of creativity, productivity, and organization, but also more capable of empathy, understanding, consideration, and patience."
To close the event, the University of La Verne Chamber Singers performed the University of La Verne alma mater.
---