College of Law Celebrates Resilience of Spring 2020 Graduates
"You have chosen a sacred and honorable profession," Kevin S. Marshall told 76 spring 2020 graduates at the University of La Verne College of Law's virtual commencement live-streamed on January 30. Marshall is the Frank Lizarraga Endowed Dean of the College of Law.
The work, he said, "is important. It is relevant, and it is profound." And, he continued, "you will soon have the opportunity to become the next civic and constitutional superheroes with the skills and powers to be actively engaged in securing for us all a just and life-giving existence."
Keynote speaker David Goldstein, an attorney in private practice for 36 years and an adjunct professor at the University of La Verne, continued the theme of the day for the class. "We are advocates who stand up and represent people," he said, adding, "You are not an observer now."
Goldstein has been both a deputy district attorney and a deputy public defender in San Bernardino County. He was a founding member of the county's Public Defender's Death Penalty Defense Unit. "You are modern-day gladiators," he said to the graduates, "standing up for people. Your spear and shield are the law."
Student speaker Jessica McCauley recalled the ways in which the experience of the class was different than they could ever have expected. "When we began this journey, no one could have predicted graduation would be like this, or that we would have finished our classes online, or that we would have studied and taken the bar exam from home," she said. "We rolled with the punches and I am happy to finally be able to celebrate—even if it is virtually—with all of you today." McCauley served as editor-in-chief of Law Review for the 2019-20 academic year and was published in the University of La Verne Law Review in 2019.
During the ceremony, the recipient of this year's Dean's Award was announced as John Bradford Baldwin '12, JD '20. He was recognized for his commitment to service and professional excellence as well as helping others. He and James Blucker '12, JD '16, founded the Brad Baldwin and Christopher Mendez Legacy Scholarship, awarded for the first time in 2020. This memorial scholarship supports first-year law students seeking a career in immigration law.
Near the conclusion of the ceremony, University of La Verne President Devorah Lieberman gave this advice to the class: "First, people may remember you for what you have accomplished. But more importantly, they will always remember you for how you make them feel," she said. "Second, believe in yourself and your goals, and no matter what, never, never, never give up on you dreams and your purpose."
Gallery of Images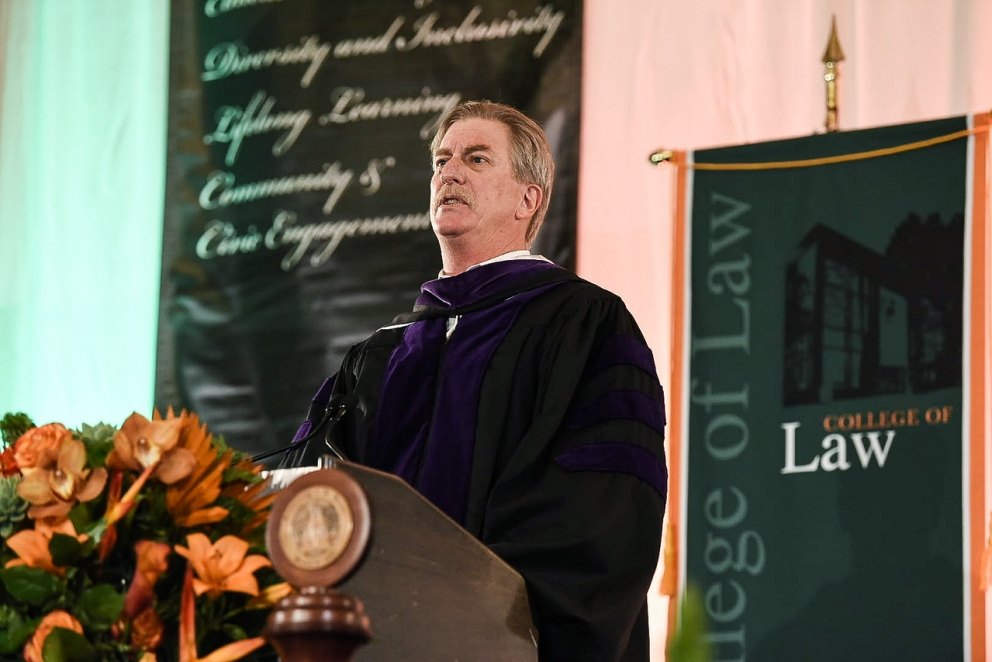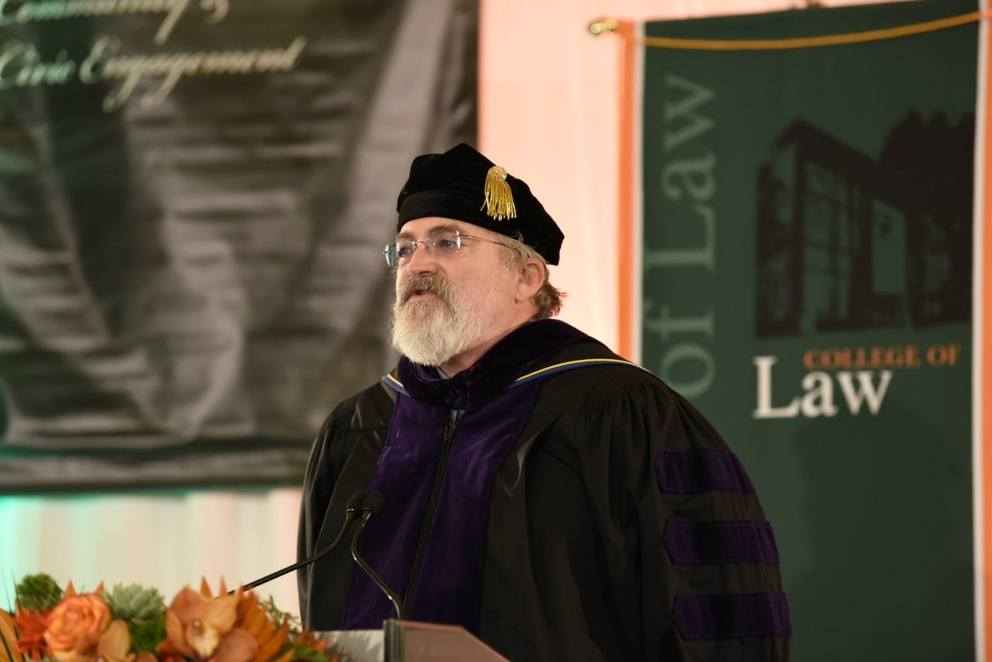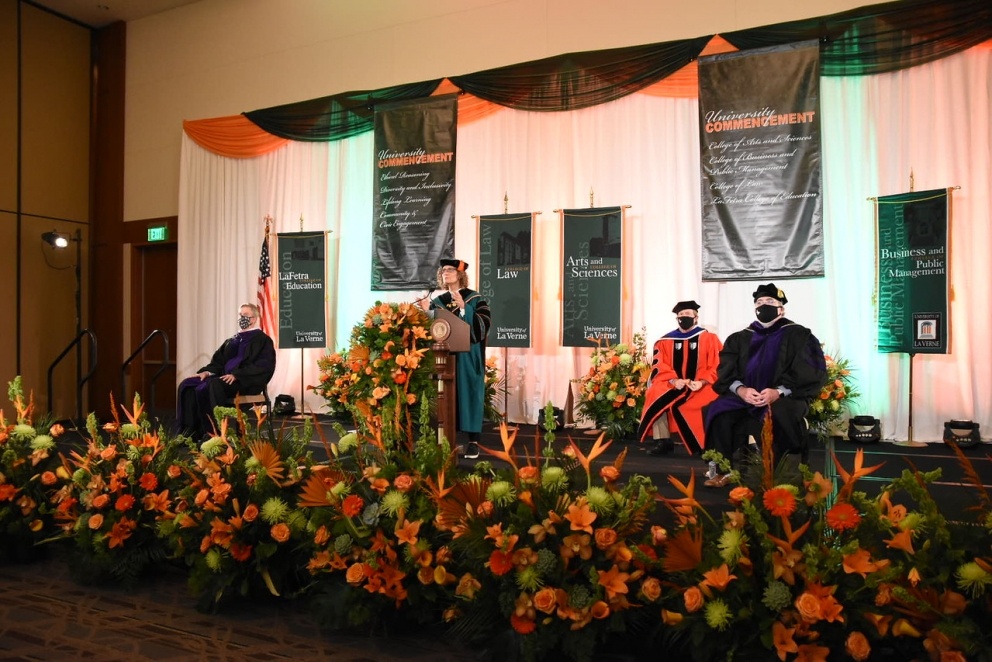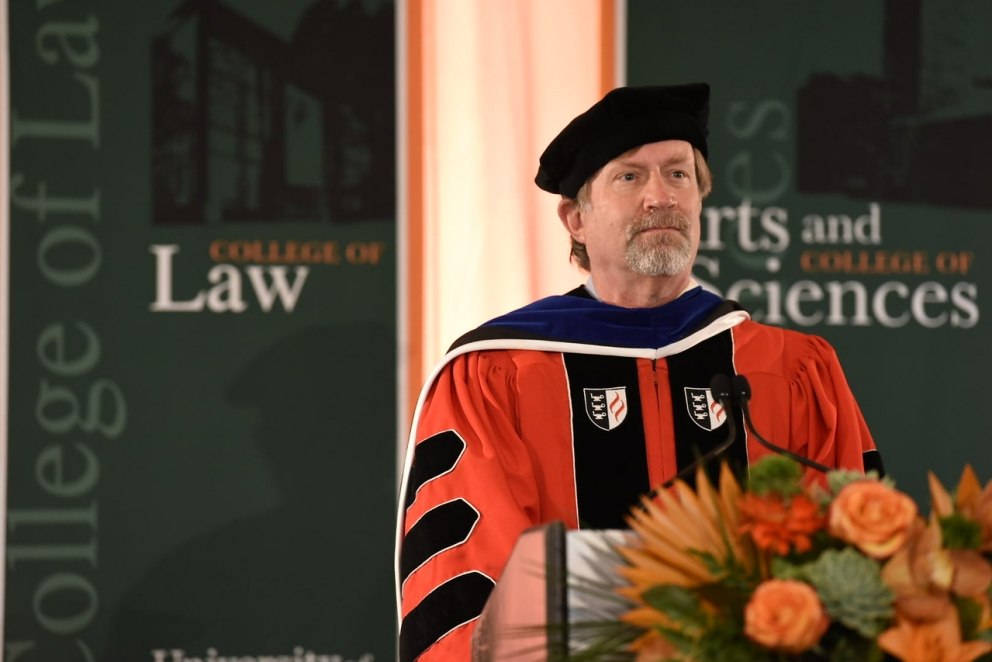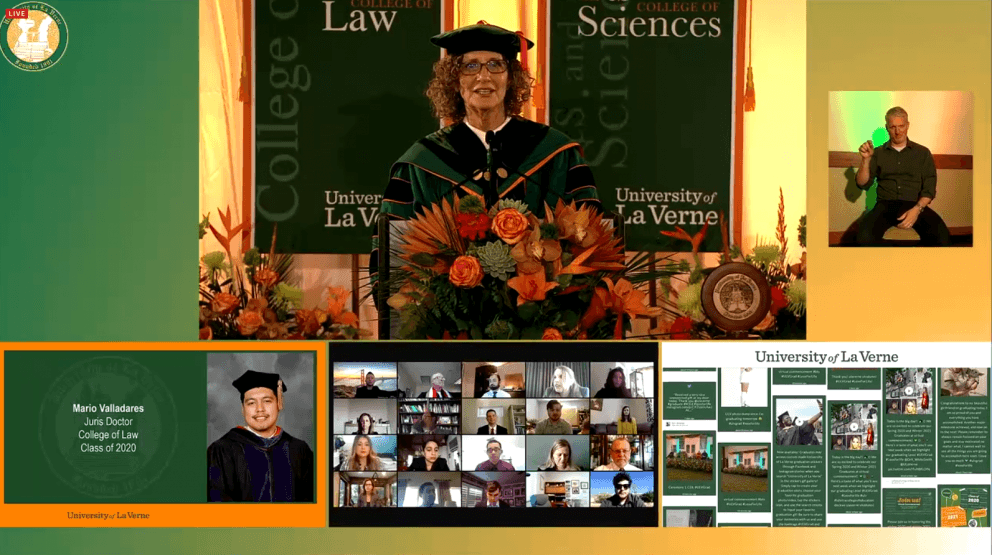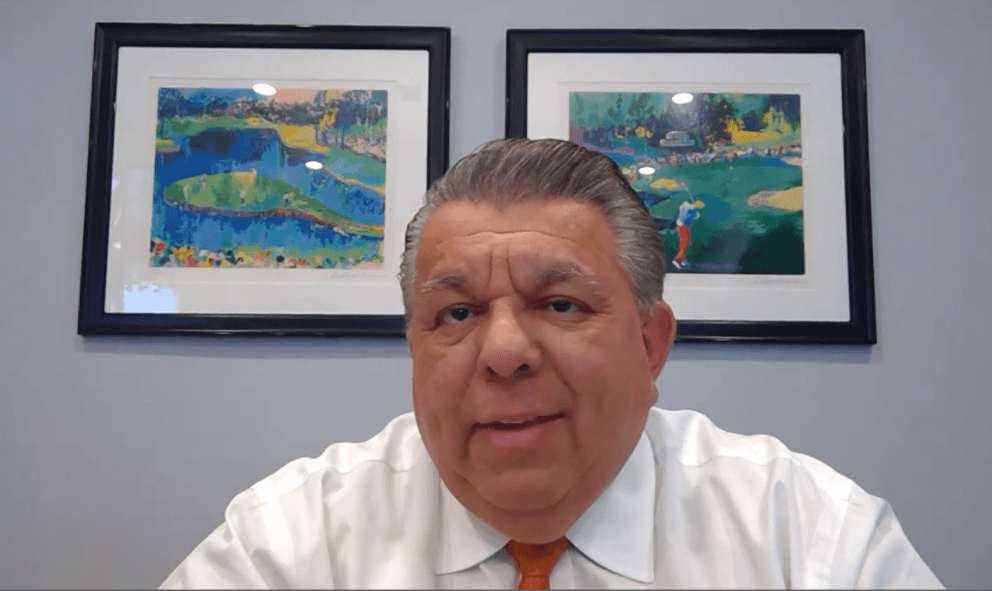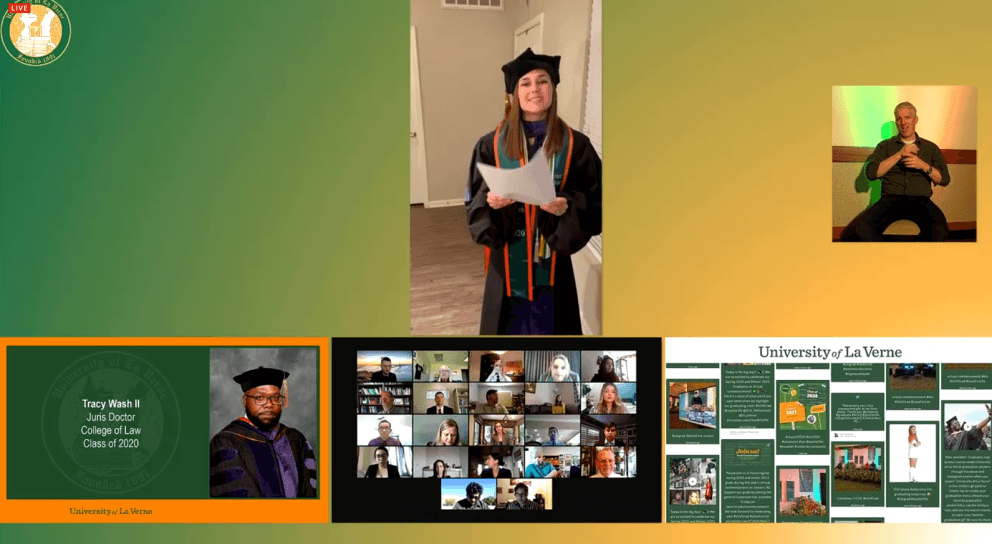 ---