LaFetra College of Education Graduates 618 in Virtual Commencement
In a ceremony unlike any other in the University of La Verne's 130-year history, the LaFetra College of Education graduated 618 students from the spring 2020 and winter 2021 classes. The virtual ceremony live-streamed on January 30 came just two days after the passing of Anthony LaFetra, for whom the college is named.
Devorah Lieberman, the university's 18th president, told the classes, "You are well-equipped to thrive as University of La Verne graduates, joining over 80,000 alumni. You will continue to be our greatest treasures. The university will forever be an extension of your home."
The keynote speaker, Ana Guerrero, is chief of staff to Los Angeles Mayor Eric Garcetti. She shared some of her life story with the graduates, noting that she is an immigrant and has lived in poverty. "Like so many of you, I went back to school as an adult learner, while working to support my family," she said. "And like all of you, I chased a dream that defines who we are: making a living by making a difference."
Guerrero then passed along five pieces of advice. "First, I hope you will prepare your students to be scholars and leaders. Think about your best teachers—they didn't simply rely on textbooks and theory to help you learn. They taught you the skills to navigate the world with strength and confidence."
Guerrero continued, "Second, I hope you will create what educators call a 'community of conscience' in the classroom, one where students' experiences, opinions, and ideas and ideas are valued and respected by you and their peers."
Next, "be activist educators," Guerrero advised. "Use your voice and your vision to question and break down injustice and inequality. Use the full weight of your ideas and creativity to propose ideas for changing our systems and showing better ways forward."
Fourth, "never stop listening and never stop learning," said Guerrero. "Begin each day by asking yourself, 'What will I teach today?' and end each day by asking yourself, 'What did I learn today?'"
And finally, said Guerrero, "don't forget to take care of yourself."
In recognition of her career of service, the university awarded Guerrero an honorary doctor of humane letters degree during the ceremony.
Student speaker Brian Train has combined studies in child development and child life to prepare for a career as a clinical certified child life specialist. Train noted that he had a career he enjoyed, "but something was calling me to do so much more." He found that calling at the University of La Verne in the Master of Science in Child Life program.
Train acknowledged that "good things take time to develop," and there can be obstacles along the way. He advised his fellow graduates to "honor your personal story and trust in your individual journey.
"Don't think you can," Train concluded. "Know you can."
Gallery of Images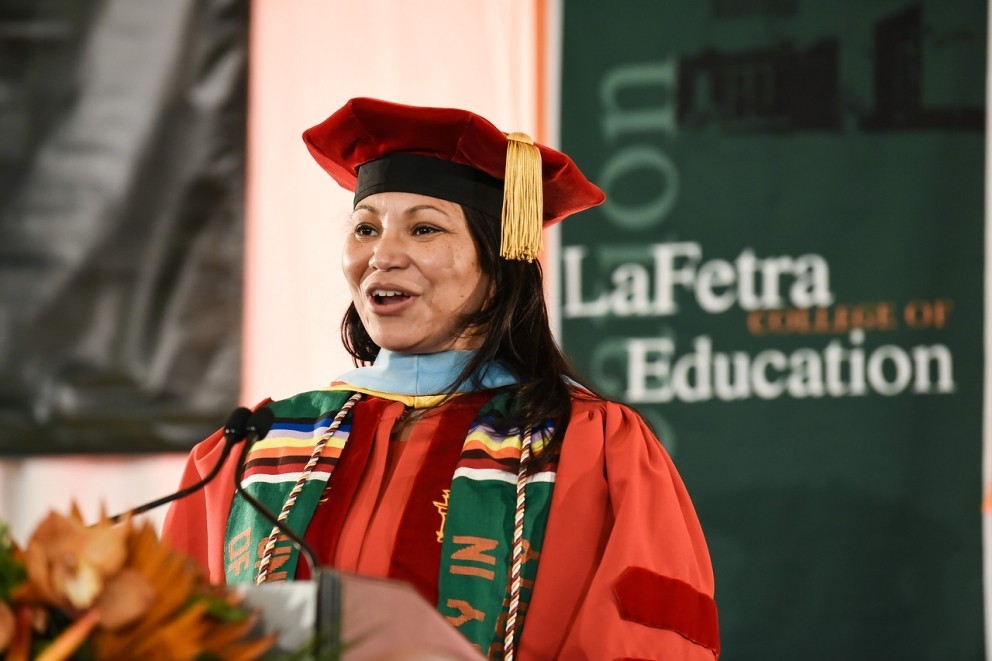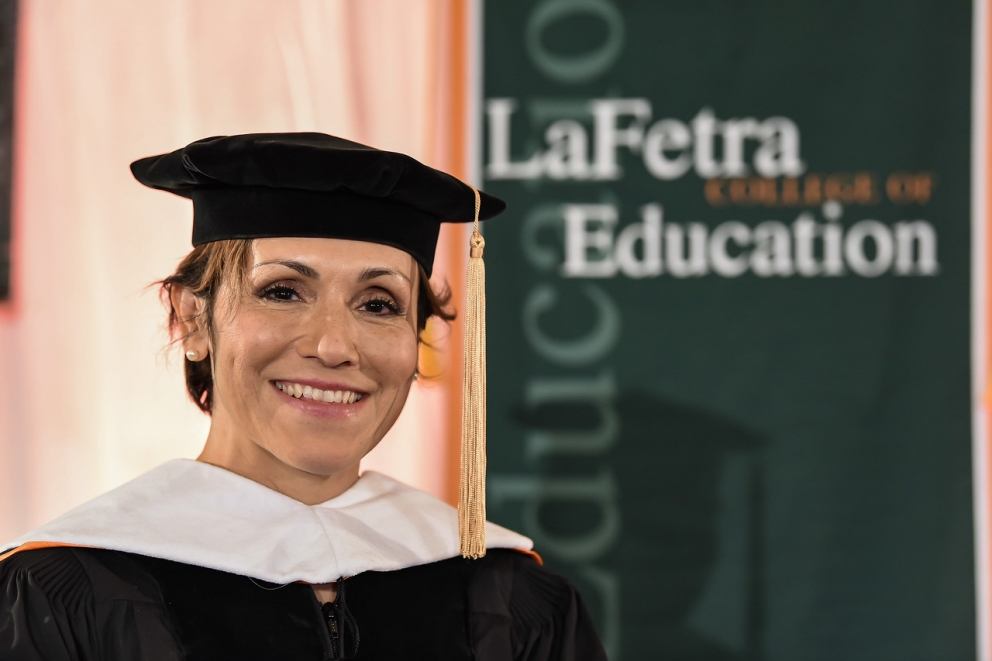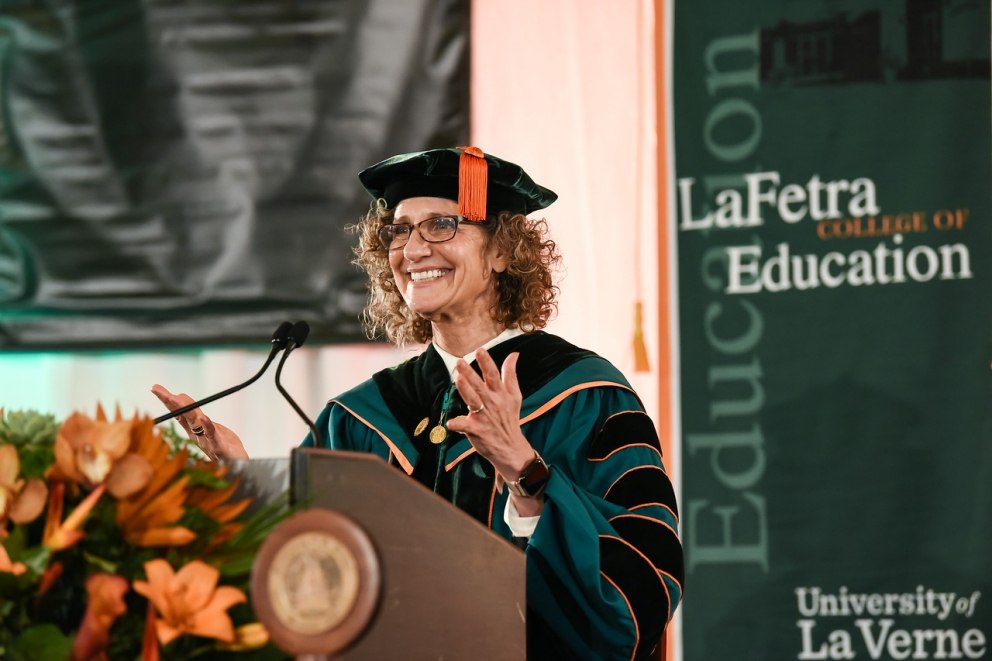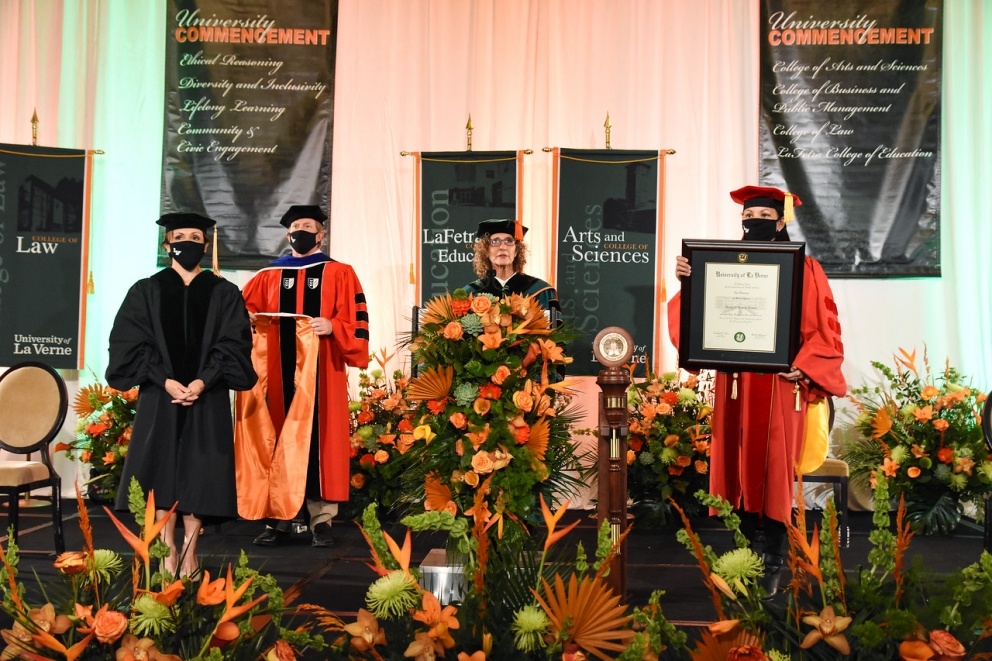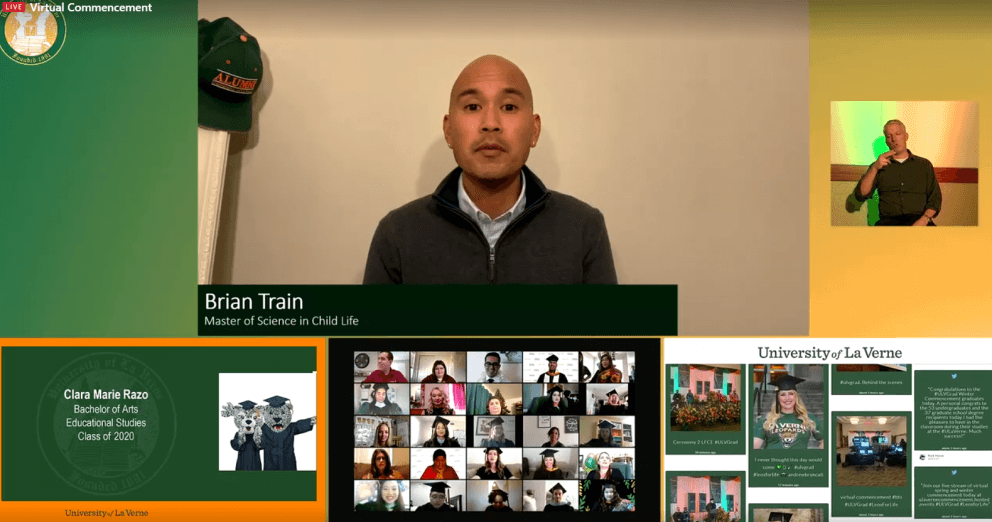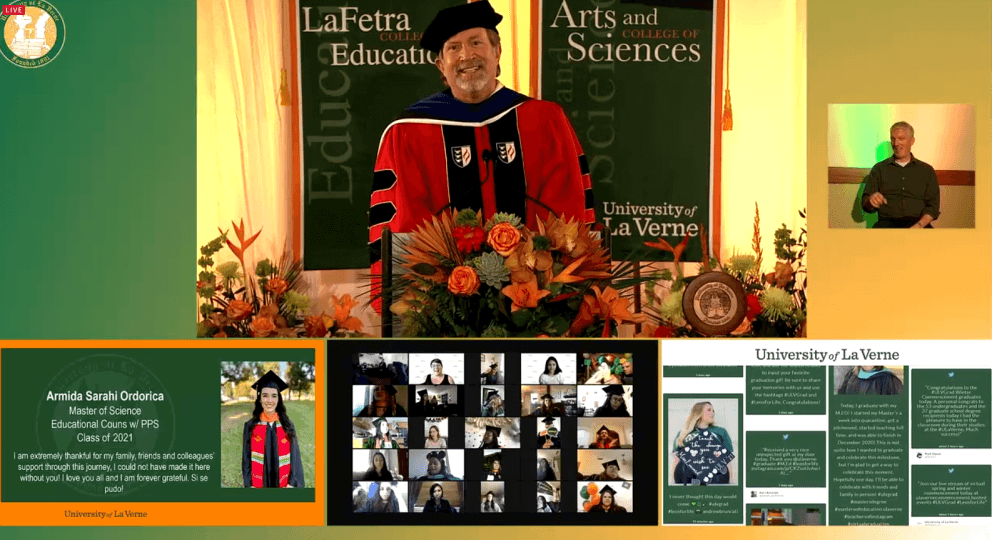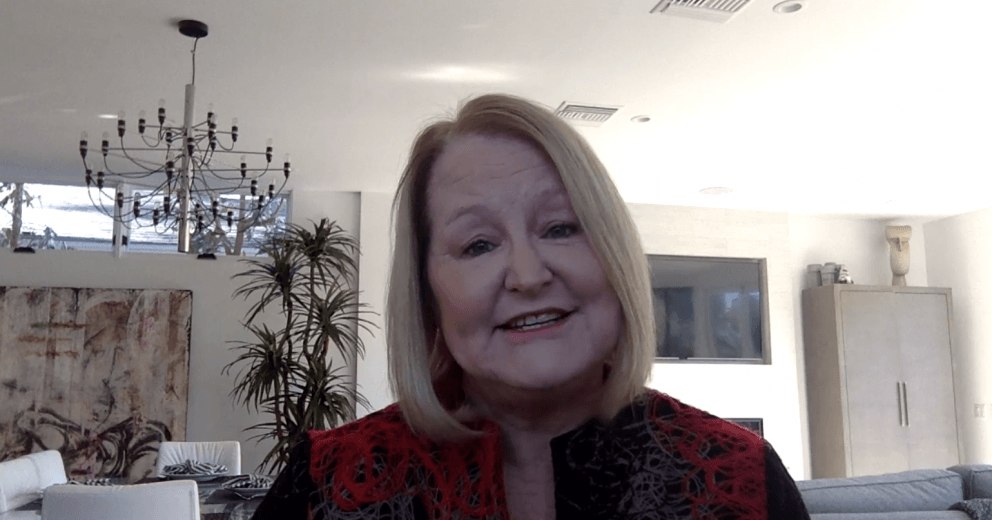 ---