City of La Verne Honors Ludwick Center with Outstanding Design Achievement Award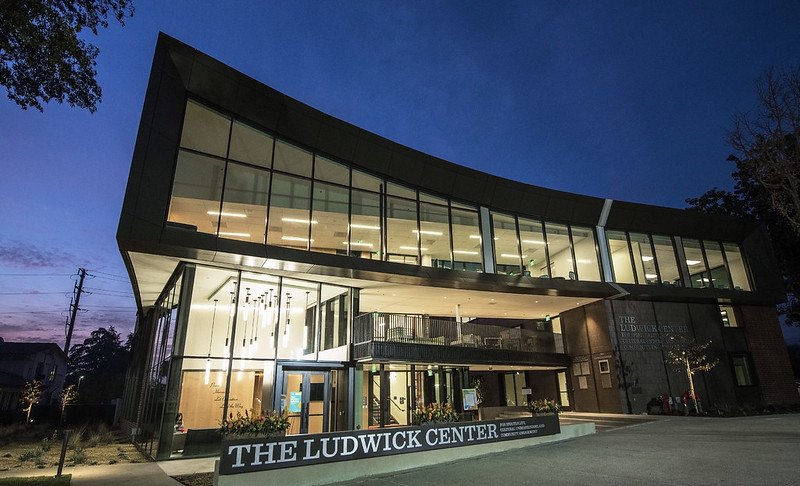 The City of La Verne honored the University of La Verne with a Community Design Award for the building housing the Ludwick Center for Spirituality, Cultural Understanding, and Community Engagement. University President Devorah Lieberman accepted the award virtually during the City Council meeting on March 1.
The city awards celebrated outstanding local development achievements from 2019 to 2020. The Ludwick Center was recognized in the category for historic preservation and adaptive reuse– institutional and for public art.
Maia McCurley, the city's associate planner, explained how each award recipient has helped "protect and promote La Verne's unique character by encouraging distinctive development through architectural quality and people-oriented design."
The Ludwick Center provides dedicated space for offices, classrooms, gatherings, meditation, and prayer. It also includes a community gathering courtyard and sanctuary garden. The 14,000-square-foot facility was designed by Steinberg Hart Architects.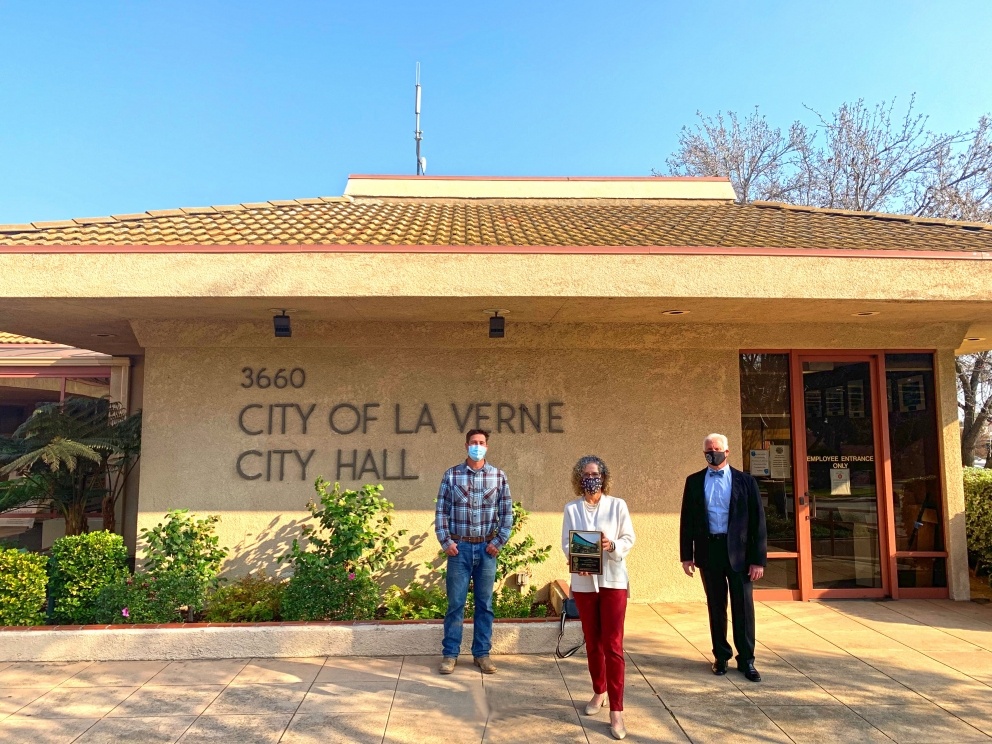 The university repurposed a former residence hall, Brandt Hall, to create the new facility. Jason Miller, the university's associate vice president of facilities development and operations, explained how Brandt Hall's foundation was upsized and rebuilt out of the original space while the original façade was maintained.
"I believe the recognition from the city helps support our vision of growth and sustainability, and the outcome is something to be proud of," Miller said. He noted that since the building is located at the outward-facing edge of the campus, it helps to shape the community's first impression of the university.
Several pieces of public art are incorporated into the building. One such piece highlighted during the meeting was the intricate bronze cutout screen on the stairwell on the west side of the building, inspired by a protected tree on-site.
Lieberman noted that the building "represents our core values and was built to be a location where every student, faculty, staff, and community member can come together and say 'this is where I belong.'" She thanked lead donors Sarah and Art Ludwick and other contributors who made the project possible.
The University of La Verne's Ludwick Center promotes religious and cultural tolerance. It houses the Office of Civic and Community Engagement, the Office of International Services and Engagement, the Center for Multicultural Services, and the Office of Religious and Spiritual Life.
---