In-Person Campus Tours Resume at the University of La Verne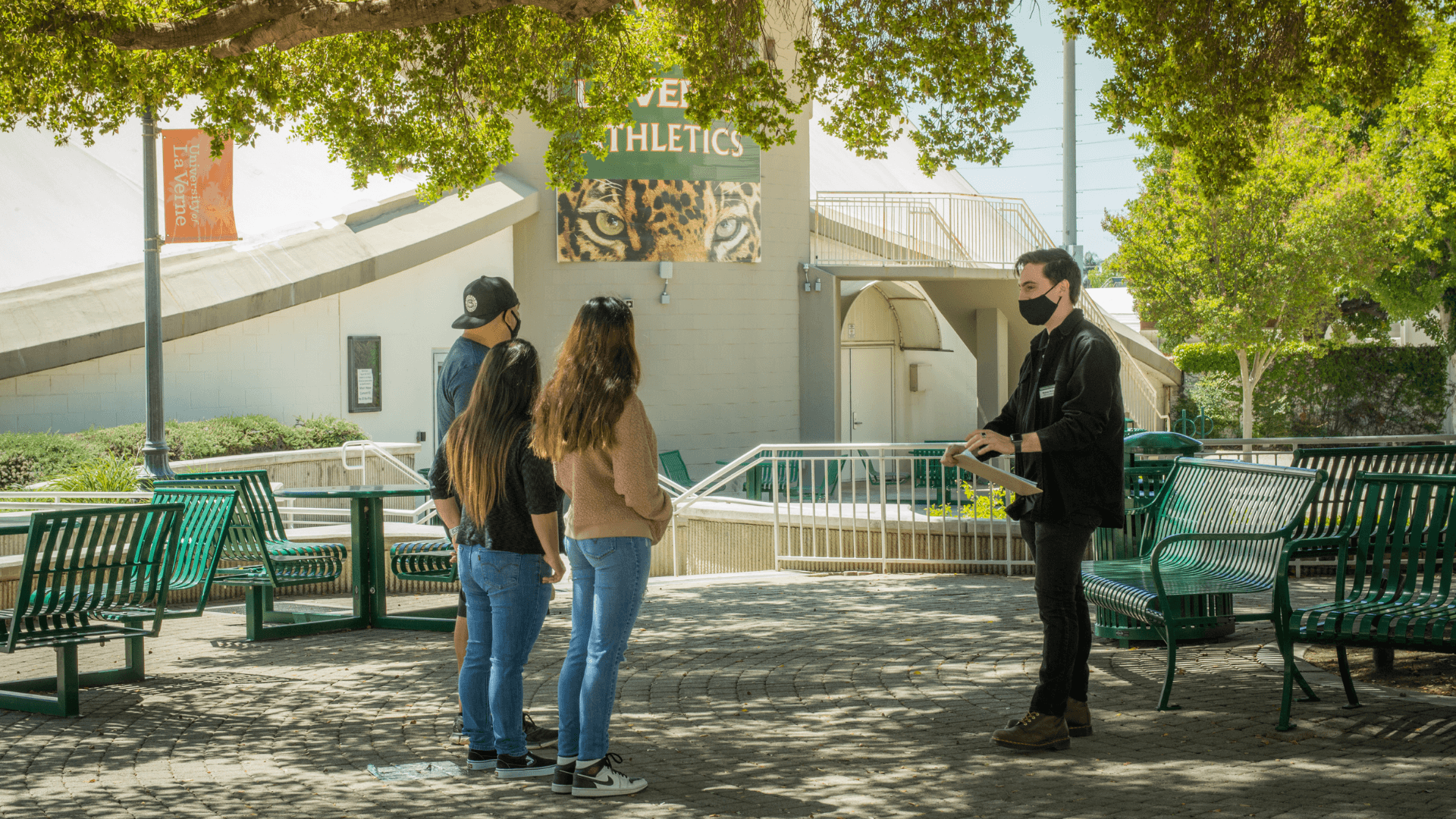 Adam Wu, director of undergraduate admissions at the University of La Verne, remembers the exact day and hour: 10:00 a.m. on Friday, March 13, 2020—that's when his last prospective student tour began before college campuses across California shut down in-person activity to fight the COVID-19 pandemic.
On April 9—393 days and 2 hours later (but who's counting?)—Wu relaunched in-person campus tours again at the university. "The demand is so strong we've had to add extra dates," he said. Specific tour dates have also been set up for prospective student athletes.
"Our recruitment staff has been really creative in response to the pandemic," Wu noted. "This has been an energizing time in the sense of getting to try things we've never tried before." But, he said, "nothing quite compares to showing a student our campus in-person. We are happy to  get started again!"
Tours look a little different than pre-pandemic, in keeping with the most current Los Angeles County health requirements. Each prospective student can bring no more than two guests for their individual tour. Appointments are spaced 15 minutes apart. Social distancing and mask-wearing are required, as is a temperature check and screening questionnaire. Tours are predominantly outdoors, with a brief look at the gym in the Randall Lewis Center for Well-Being and Research and a residence hall room for students wanting to live on campus.
Recruiters at the University of La Verne have adapted to the pandemic environment in creative ways—and some have worked out so well they'll continue even post-pandemic. Among them:
Curbside counseling – get ready for the coming school year without leaving your car!
Spotlight Week webinars
"A Day in the Life" – spend a virtual day with a University of La Verne student
Zoom guided tours with current student ambassadors
Prospective undergraduate students may schedule a tour online at: https://admissions.laverne.edu/portal/campus-tour. Visit www.laverne.edu/connect for information on virtual events.
---