New Students Combine Service with Career Readiness During Community Engagement Day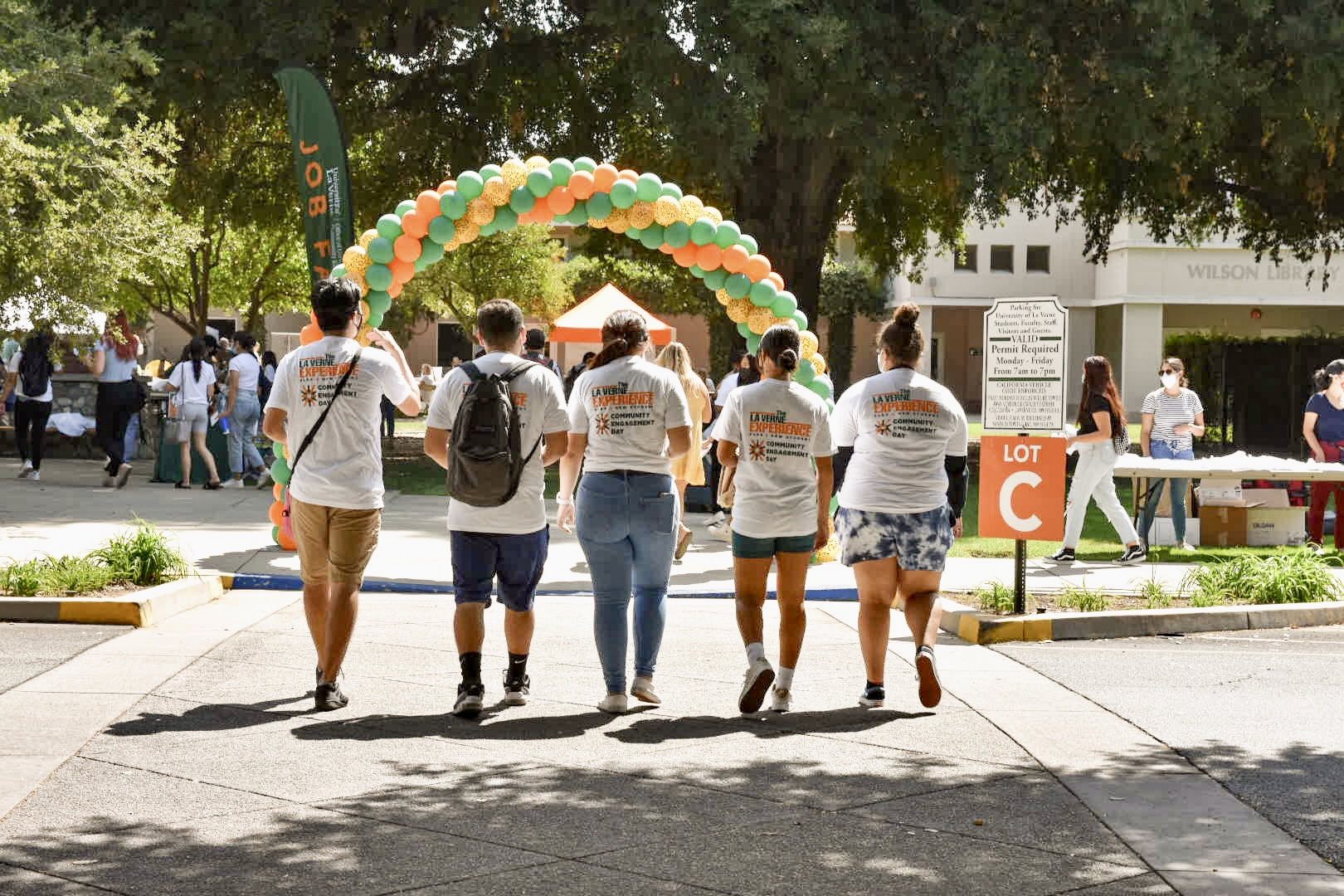 More than 120 new University of La Verne students met with 21 local community organizations during the Office of Community and Civic Engagement's (OCCE) annual FLEX & New Student Community Engagement Day on September 10. This event is part of the core curriculum for first-year students, including transfer students, as they complete their "First-Year La Verne Experience (FLEX)" classes within the La Verne Experience academic initiative.
This event traditionally invites students to explore local community organizations and join them on a day of service. Due to social distancing requirements this year, the university welcomed community partners onto campus to engage with students as they develop career readiness skills that employers seek during and after the collegiate experience.
The event "is an opportunity for students to start thinking outside of the box," said the university's community engagement director Julissa Espinoza. "Community engagement is where service and skills meet."
Community partners at the event included the Latino and Latina Roundtable, Claremont After-School Programs, NAACP Pomona Valley, Pomona Pride Center, House of Ruth, Hillcrest, The African American Museum of Beginnings and the dA Center for the Arts, among others. Local cities joined the event as well, including the City of Covina Parks & Recreation Department and Library Services Division, City of La Verne, Pomona Unified School District, Upland Unified School District, and Ontario City Library.
The University of La Verne Career Center and Office of Human Resources took part in the event as well, to further reinforce student career readiness opportunities.
The Office of Civic and Community Engagement aims to improve and enhance local, regional, and global communities by preparing students to be socially engaged leaders.
Gallery of Images
---