Master of Science in Athletic Training Cohort Surpasses Board of Certification First-Time Pass Rate National Average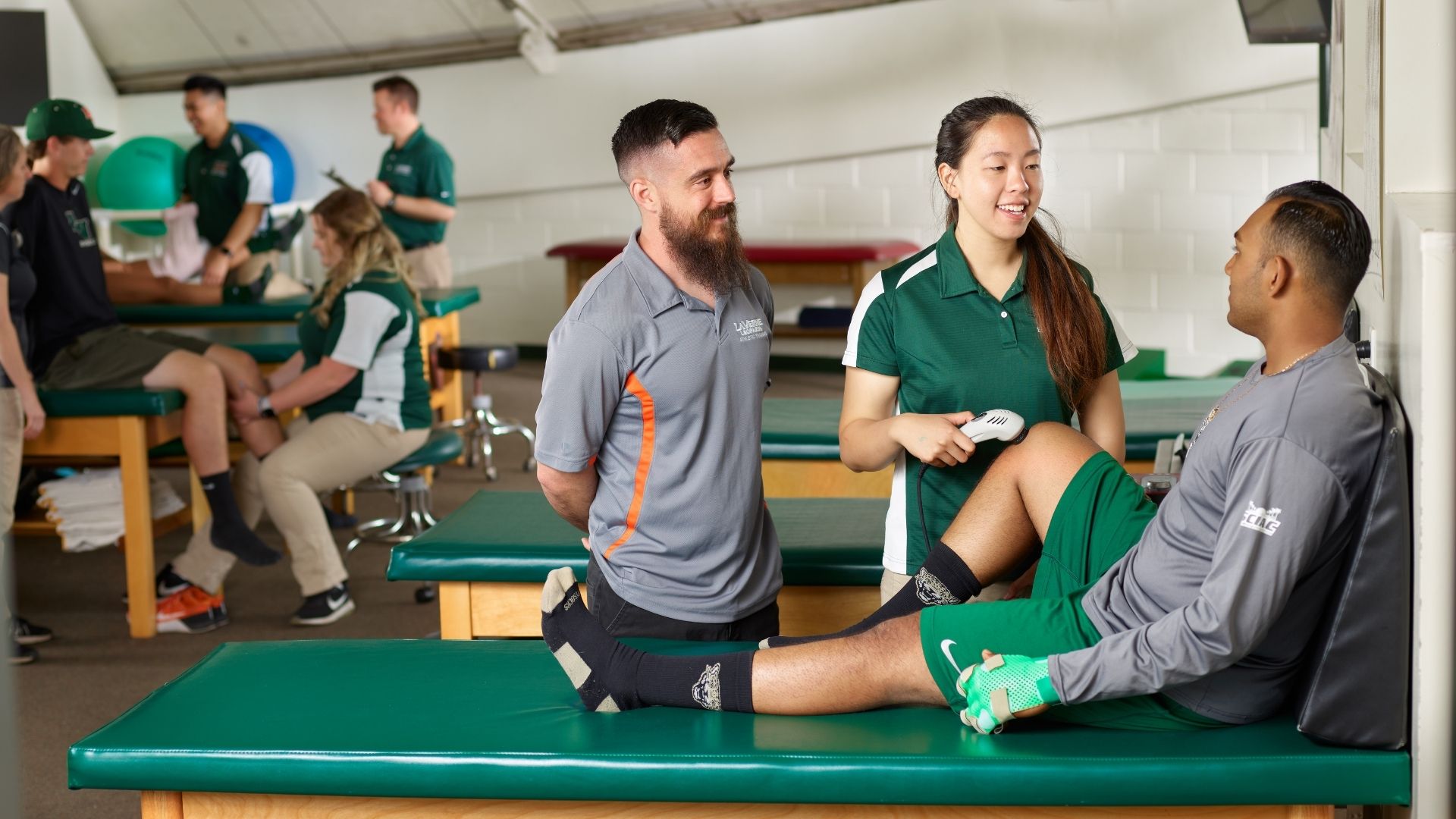 The inaugural Master of Science in Athletic Training (MSAT) graduate cohort exceeded the first-time pass rate national average on their board of certification exams, placing them at an 89 percent pass rate. This brings the cohort far above the 61.6 percent national average, and of those that passed, each has secured employment.
"We have a lot of graduates out there in the community," said Megan Granquist, athletic training program director. "We have a really good reputation of putting out good people who then get jobs."
Graduates work at locations such as orthopedic institutes, rehabilitation centers, high schools, colleges, and military bases. All MSAT graduates are pursuing careers in athletic training, and some have gone on to pursue careers working with professional athletes.
Amanda Avalos, MS '21, from South El Monte, during her undergraduate years planned to be a physical therapist. She found a love for athletic training after graduation and applied to the University of La Verne's program, as she felt it was a good fit.
"I felt like people knew my name," Avalos said. "It felt more personable, people cared, and I never felt alone, like a number."
Avalos is the first in her family to receive an advanced degree. She now serves as the head athletic trainer at Rosemead High School and looks forward to teaching a new sports medicine class there in the near future to help students discover new career possibilities.
Gage Ramirez '18, MS '21, was prepared to continue his education in athletic training following his bachelor's degree at the University of La Verne. When he passed the exam, he hit the ground running and secured two roles in athletic training. In the mornings, Ramirez works for Mammoth Orthopedic Institute, where he assists surgeons with patient intakes, ordering x-rays, and other patient care needs as they arise. In the afternoon, he works at Bishop Union High School as head athletic trainer.
"The learning curve has been crazy, but I am learning a ton, and it's going really well. I'm happy with it," Ramirez said.
Avalos and Ramirez thanked professors such as Russell Muir, assistant professor of athletic training, for his dedication to them during the midst of the pandemic. Muir oversees the students as they fulfill the board of certification exam requirements and said an "adapt and overcome" mindset and a closeness within the cohort kept the students going.
"We try to stress [to the students] to act like a professional, be like a professional," Muir said. "We are absolutely invested in the success of everybody that we admit here."
---