Campus Times Named One of the Nation's Top 11 College Newspapers/Online Hybrids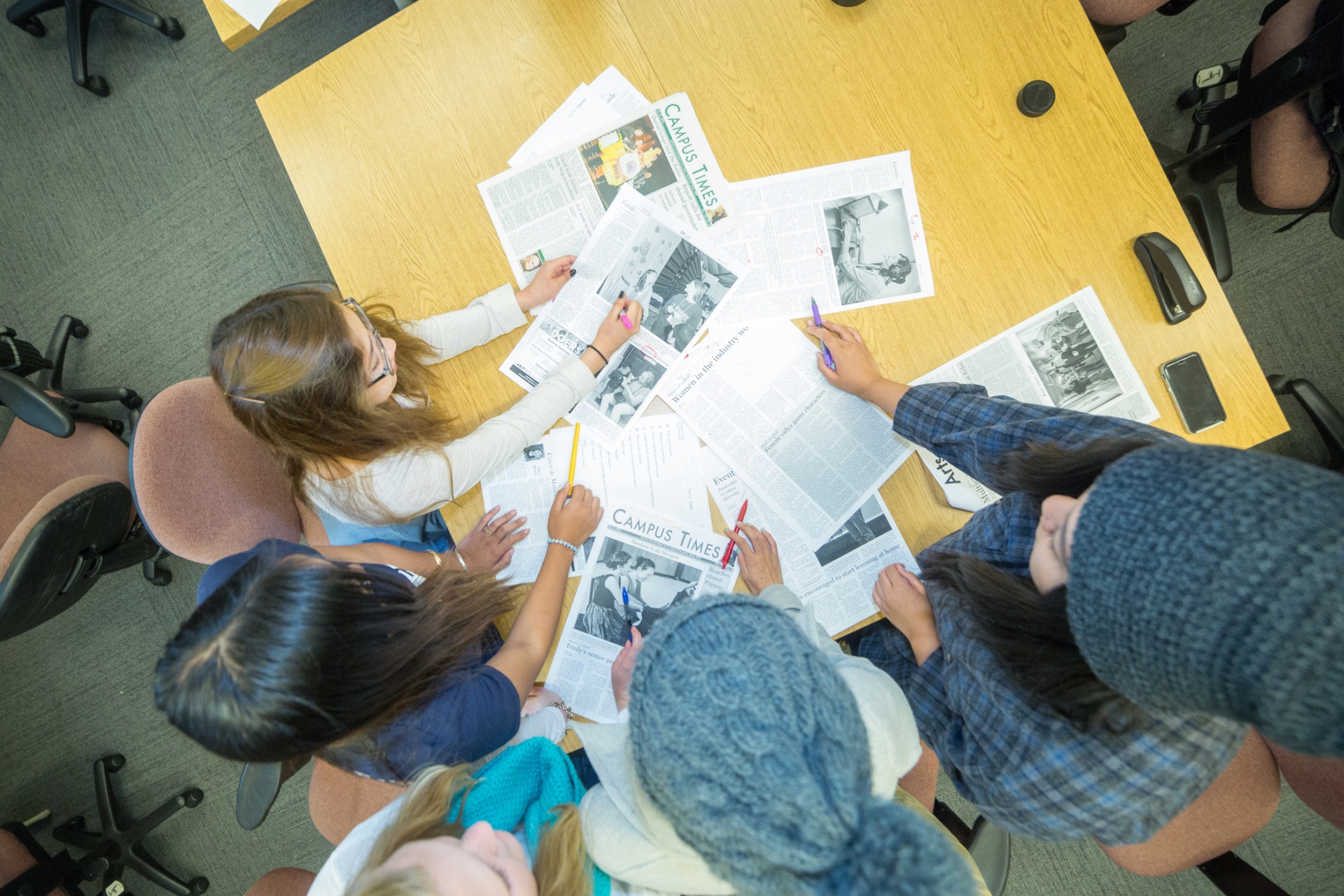 The University of La Verne's Campus Times student newspaper won a Silver Crown for overall excellence for Newspaper/Online Hybrids, putting the publication among the top 11 college news outlets in the nation to win Gold and Silver Crowns in the Columbia Scholastic Press Association (CSPA) contest for the 2020-2021 academic year.
The CSPA is an international student press association uniting student jour­nalists and faculty advisers at colleges through educational conferences, idea exchanges, and award programs. Owned and operated by Columbia University Graduate School of Journalism, the association, founded in 1925, is one of the oldest, largest, and most prestigious student journalism associations.
Crown Awards are the highest recognition given by the CSPA to a student print or digital medium for overall excellence.
Among the roughly 1,100 college and university contest entrants, other news/hybrid Gold and Silver Crown winners included the University of Pennsylvania's The Daily Pennsylvanian, Baylor University's The Baylor Lariat, and Columbia College of Chicago's The Columbia Chronicle.
The Campus Times is published weekly by the Communications Department, except during examination and vacation periods, by journalism students of the University of La Verne.
Senior journalism major David Gonzalez served as Campus Times editor-in-chief during the fall 2020 semester, and 2021 journalism alumna Deja Goode served as editor-in-chief in spring 2021. Professor of Journalism Elizabeth Zwerling is the publication's chief advisor, and Shannon Benine, associate professor of photography,  is photo advisor.
All of the Campus Times' reporting and production reviewed for the awards happened via a remote/makeshift newsroom (at home/on Zoom) and fieldwork amid the COVID-19 pandemic year of remote learning.  Journalism Operations Manager Eric Borer envisioned and set up the remote workflow system, via which the Campus Times published weekly without interruption throughout the pandemic.
Crown Awards are considered at Columbia by panels of invited judges. Working in small groups, the judges scrutinize the publications for depth and breadth of coverage, writing, editing, photography, and design. Winners were announced March 30 during Columbia's virtual ceremony.
---