University of La Verne's Audio Program Ranked No. 11 Nationally by Broadcast Education Association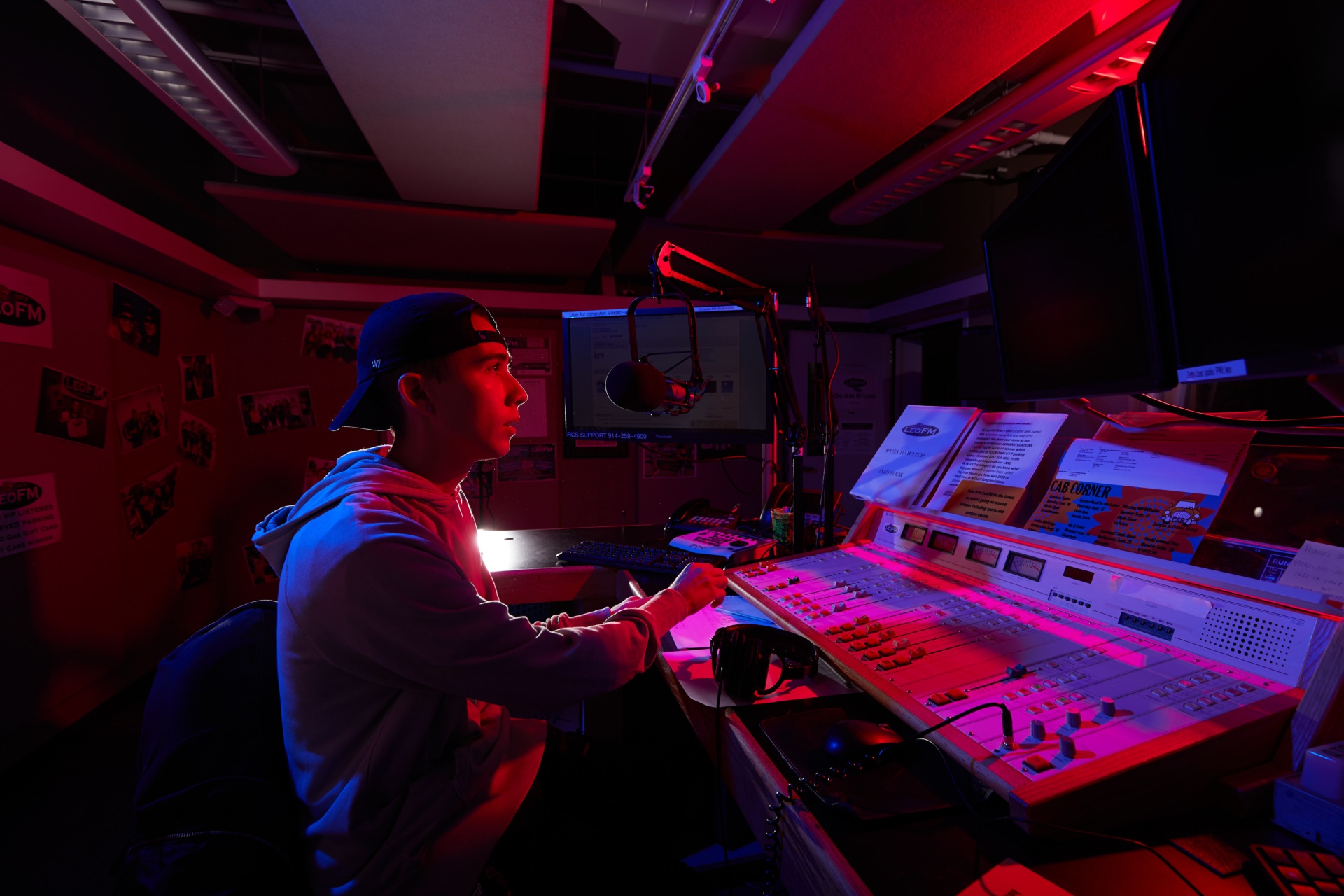 The Broadcast Education Association (BEA) has ranked the University of La Verne eleventh nationally for best audio programs as part of its 2022 Recognition of Institutional Excellence in Media.
The rankings are based on the creative achievement of students as determined at the BEA Festival of Media Arts, the preeminent international media competition focused on student and faculty creative endeavors.
The audio program at the University of La Verne is part of the Digital Media major, which includes radio broadcast and digital audio production concentrations. The major prepares students for careers in radio, audio production, podcasting, entertainment, music streaming services, and voice over, including through hands-on experience at the university's LeoFM radio station.
LeoFM is a student run and operated radio station that serves the campus operating at 107.9 FM in the residence halls and campus buildings, 24 hours a day, 7 days a week, and worldwide on the web and streaming services at LeoFM.Streamon.FM.
The BEA is an international academic media organization that aims to drive insights, support excellence in media production, and promote career advancement for educators, students, and professionals.
The BEA rankings are not an overall evaluation of an academic program, but an evaluation of the quality and consistency of students' creative works produced at one institution compared to those at other institutions.
While the BEA has been evaluating student works for nearly 20 years in competition, the rankings are based on the past five-year period of student success.
In the last five years alone, more than 5,000 student creative works were submitted from BEA's more than 300 member institutions around the globe. Entries go through a blind-juried review in the following competitions: Audio, Documentary, Film & Video, Interactive Multimedia & Emerging Technologies, News, Scriptwriting, and Sports.
---