University Celebrates Reopening of Sara and Michael Abraham Center for Veteran Student Success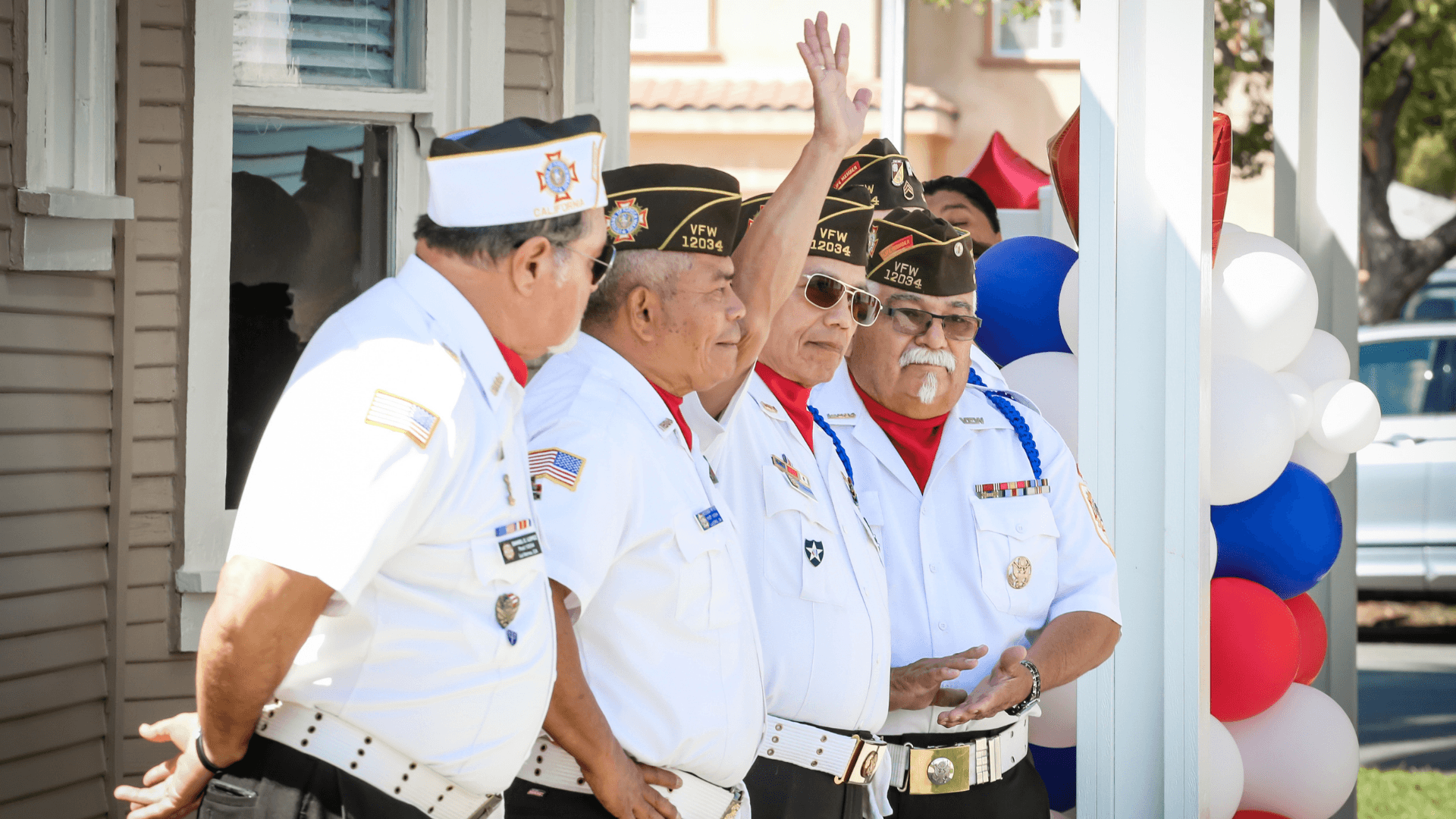 The University of La Verne welcomed dignitaries to campus on Thursday, April 14, to celebrate the completion of renovations to the Sara and Michael Abraham Center for Veteran Student Success.
Upgrades to the center have been underway since 2019, when Trustee Michael Abraham and his wife, Sara, generously announced a $2 million donation to the center. Additional support came from Trustee Paul Moseley '88, Ethel and Donald Dudzik, The Burton-Harris Family Foundation, Mary and Hank Perera, and two other anonymous donors. In 2020, the university celebrated Veterans Day with a groundbreaking ceremony to kick off the renovations.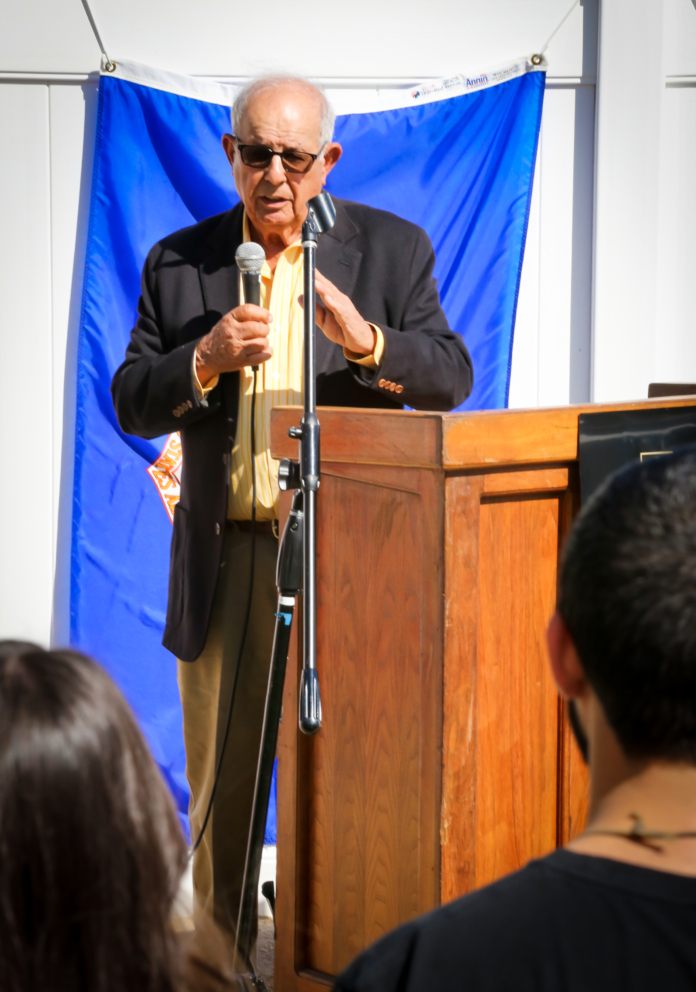 Upgrades include a covered patio with privacy fencing and outdoor fans; new external and internal paint; open barbecue event area; horseshoe pit, second restroom; back entrance connected to ADA-compliant ramp and stairs; outdoor lighting; and parking improvements. The center will also have two new workspaces and updated computers to accommodate veterans and their studies.
"It's a great space and it will serve our students well," said Diana Towles, the center's coordinator. "It's going to be so wonderful for our veteran community to have access to what they need and to show them how much we care."
Guests for the ceremony and tour included the Abrahams; La Verne City Council members Robin Carder, Muir Davis, and Wendy Lau '98; trustees, alumni, and veteran students. Davis presented a certificate of recognition to the Abrahams on behalf of the La Verne City Council in recognition of the center's longstanding service to veterans in the community and on their continued partnership with the City of La Verne.
Jonathon Carter '17, MBA '22, spoke during the event and recognized Towles for being a "visionary" and thanked each donor for their contributions. "The most valuable resource for veterans is an advocate," Carter said. "This place is more than just an idea, but a tangible space for veterans to feel safe in, study in, and to never feel alone."

University of La Verne President Devorah Lieberman then went to the podium to recognize the veterans and the Abrahams for their generous support and willingness to reimagine the new space to meet veteran needs.
The Sara and Michael Abraham Center for Veteran Student Success is located at 1860 3rd Street in La Verne, California. Finish touches are still being applied, and the center will formally open to students in the coming weeks.
Learn more about the university's veteran services at laverne.edu/veterans.
Photos by Nancy Newman
Gallery of Images
---