University of La Verne Co-Sponsors, Joins MLK Day Volunteer Event at LA Memorial Coliseum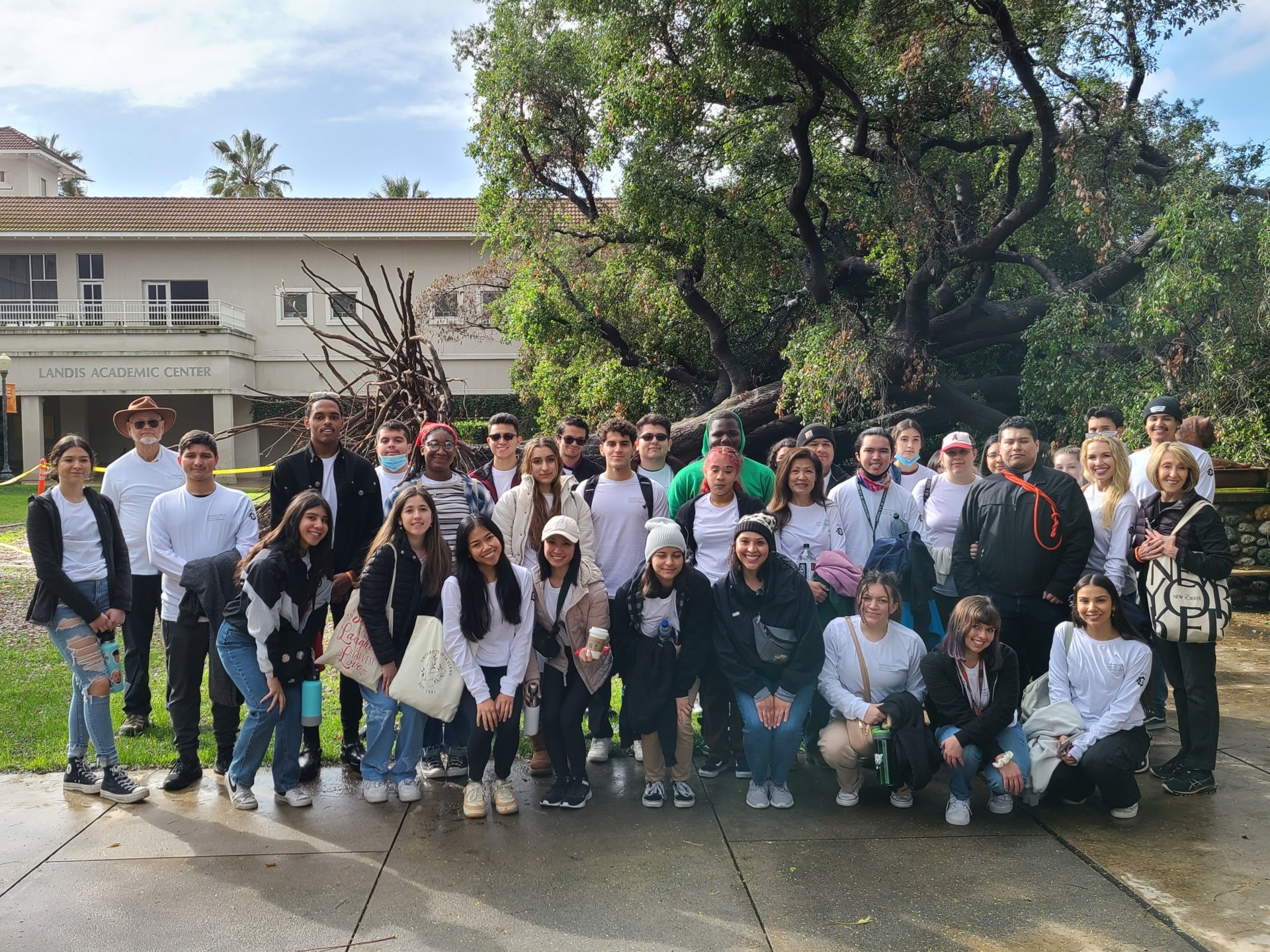 On Monday, January 16, students, faculty, and staff from the University of La Verne volunteered for L.A. Works' Martin Luther King, Jr. Day of Service at the Los Angeles Memorial Coliseum. The university served as a co-sponsor for the event.
The largest service event in Los Angeles brought together volunteers from across the greater community to honor King's life and legacy as well as empower Angelenos to address issues of food insecurity and climate justice through panel discussions and hands-on volunteer projects.
The University of La Verne had a strong presence at the event, with a team of over 35 members learning about sustainable foods, local vendors combating climate change, and rotating through various "eco-action" stations to create environmentally friendly projects, including creating urban greening kits, tree planting pledges, assembling disaster preparedness kits, and building native plant boxes.
"I'm excited to have served with L.A. Works for our 12th annual MLK Day of Service," said Director of the Office of Civic and Community Engagement Julissa Espinoza. "This was a new opportunity for our students to have an informative as well as hands-on experience together to make a positive impact."
The keynote speaker for the event was Mayor of Los Angeles Karen Bass. Other speaker panels discussed various topics including amplifying voices of color, supporting local farmers, and respecting the Earth and its limited resources.
L.A. Works is a local nonprofit organization that engages volunteers to address critical community needs and build a stronger, more equitable Los Angeles. The event was held at the Los Angeles Coliseum as a part of the historic venue's "Coliseum Forever" festivities, honoring the centennial anniversary of the coliseum. The event was attended by approximately 1,500 volunteers and community members.
The University of La Verne is committed to the core value of civic and community engagement and the sustainability and social responsibility of the university campus and community. For more information about the University of La Verne's commitment to civic and community engagement, please visit laverne.edu/engagement.
---