University of La Verne Joins National Consortium to Support Inclusive STEM Education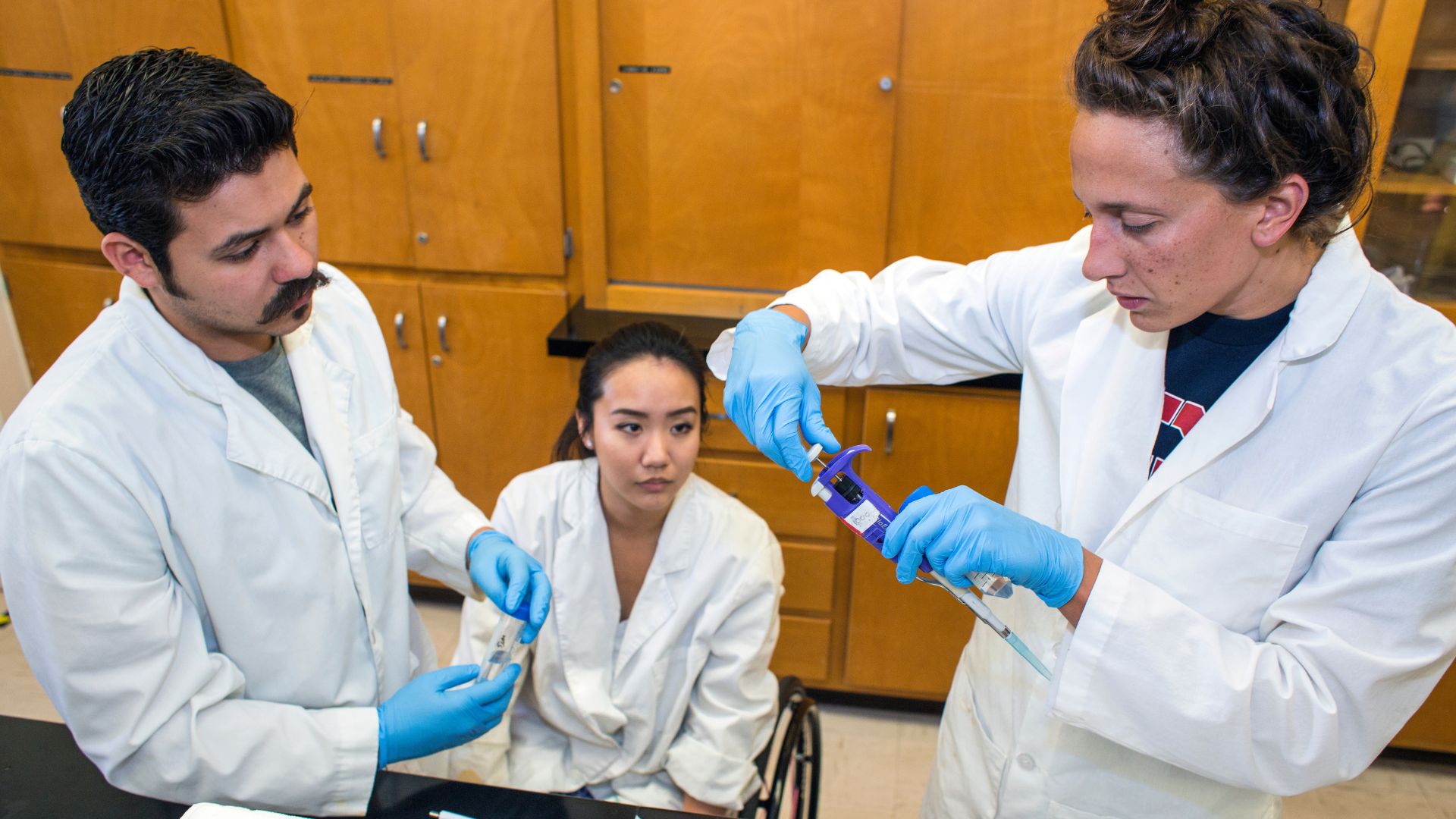 The University of La Verne has been awarded a six-year educational grant from the Howard Hughes Medical Institute's (HHMI) Inclusive Excellence 3 (IE3) initiative. The HHMI grant will be used to support the university's ongoing efforts to create a more inclusive and diverse community within the sciences, and to increase the number of underrepresented students pursuing careers in science, technology, engineering, and mathematics (STEM) related fields.
The IE3 initiative is designed to support efforts by institutions to increase diversity, equity, and inclusion in science curriculum to help retain undergraduate STEM students. The newly revised grant structure provides funding to institutions through a collaborative research model aimed to create a more inclusive culture within each institutions' scientific communities.
"The search for funding sources to support this type of work has been in the making for eight years," said Professor of Biology Christine Broussard, who spearheaded the grant application. "This funding will help us adopt new ways to evaluate our professional behaviors of teaching and create content that focuses less on pedagogy and more on what's important — a sense of belonging in STEM for our students."
The University of La Verne will participate in one of seven national learning communities alongside 104 other institutions ranging from small to large public and private colleges and universities, including Pomona College and Whittier College, to address one of three research challenges designated by HHMI. Broussard leads one of the learning community clusters including 16 institutions looking to address the "meaningful evaluation of effective and inclusive teaching, which will inform faculty practices, including promotion and tenure decisions." The grant began in December 2022 and will conclude in 2028.
"We now have a national community working together to provide more resources to each other in a non-competitive, collaborative model," Broussard said. She and her colleagues that assisted in creating the grant look forward to utilizing data to make evidence-based decisions that can be accessed in the future by faculty to bolster their class needs.
For more information about the University of La Verne's programs and initiatives in support of diversity, equity, and inclusion, please visit laverne.edu/diversity. For more information on the College of Arts and Sciences, please visit artsci.laverne.edu.
---