University Mural "Our Citrus Roots" Celebrated by City of La Verne with Community Design Award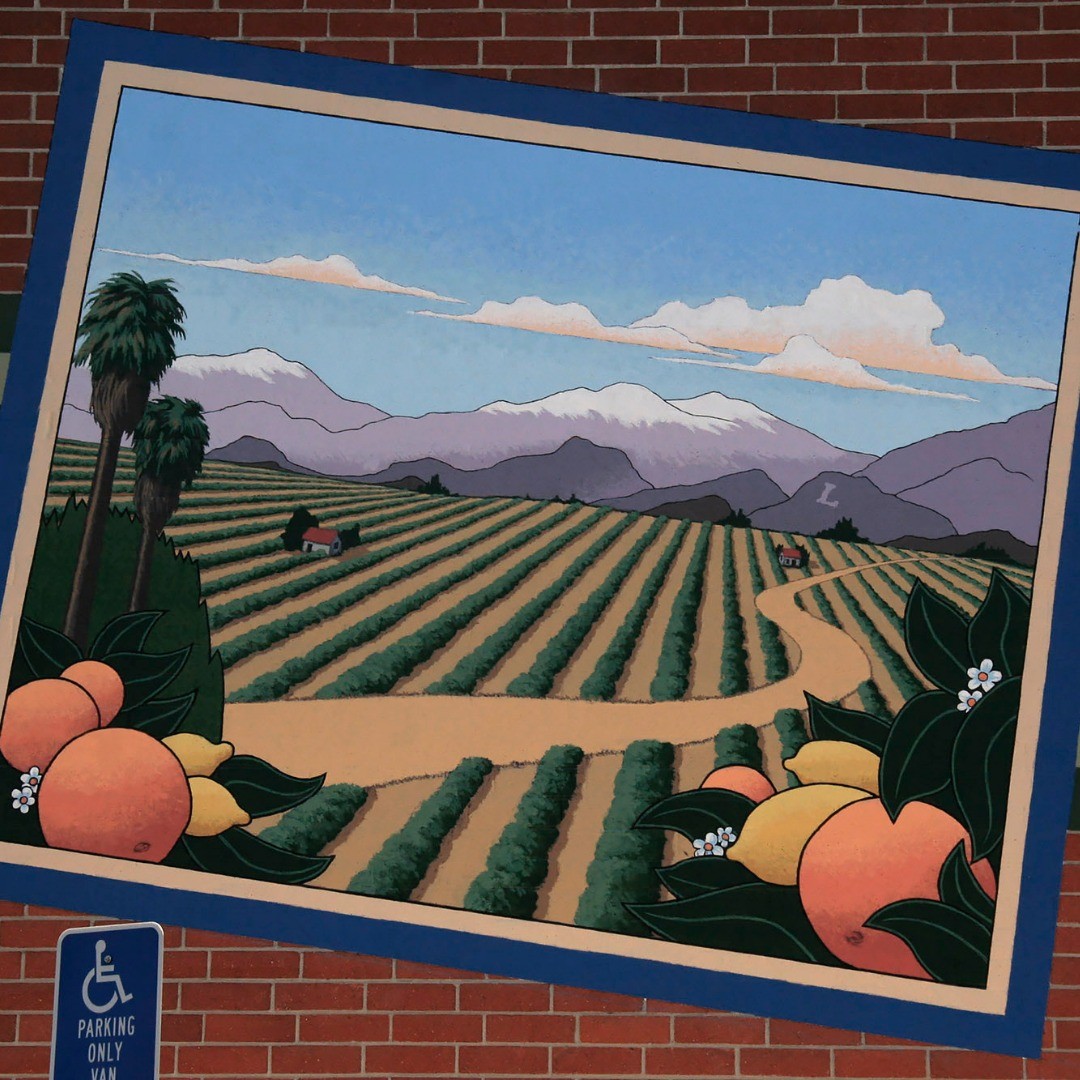 The University of La Verne's mural "Our Citrus Roots," located on the west side of Mainiero Hall on the University of La Verne main campus, received the 2022 Community Design Award from the City of La Verne this week.
The mural, created with support from the Citrus Roots Foundation, was unveiled in spring of 2022 and celebrates the city's rich history and agricultural heritage.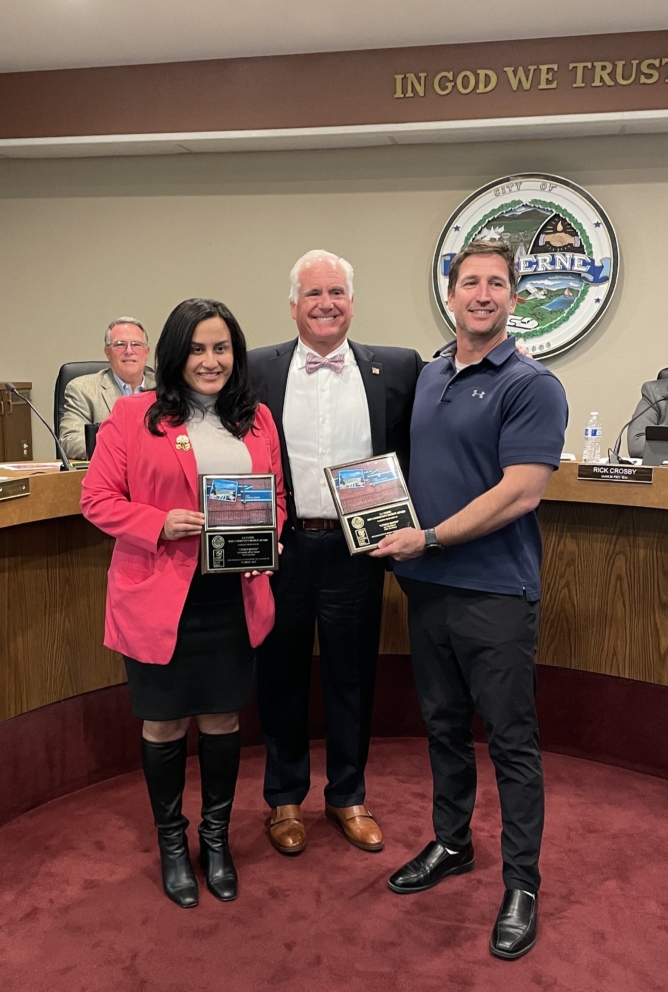 Southern California mural artist Art Mortimer created the piece under the request of Citrus Roots Foundation's former president, Richard "Dick" Barker. The art was inspired by memories of La Verne's landscape and its history as citrus industry leaders in the early 1900s. University Archivist Benjamin Jenkins shared that Barker, who passed away last year, "firmly believed that the citrus industry created the communities of Southern California, making oranges an indelible aspect of our community."
Jenkins added that the mural aims to link La Verne to the commercial agriculture that led to the city's growth around the early-twentieth century. Only this area's mountainside had a large "L" imprinted on the mountainside, so Jenkins suggested adding this unique historical imagery to the mural, which the artist ultimately added to the finalized piece.
"The picture recalls La Verne's role as the "Heart of the Orange Empire," producing fruits that were enjoyed across the United States and beyond," Jenkins said.
The award, presented by Mayor Tim Hepburn, recognized the mural for making outstanding achievements in project development and in the design of their establishment. The mural also signifies the university's commitment to community engagement and highlighted the power of public art to unite and inspire the community of its unique past while paving the way towards the future.
Zuhey Espinoza, University of La Verne  chief government relations officer, accepted the prestigious award for the university alongside the eight additional awardees.
"The university honors the history that is connected to the city's genesis…[and] this award recognizes the importance of creating art that reflects the community we live, work, and play in," Espinoza said. "We look forward to our continued partnership with the city."

---