Award-Winning Author Bryan Washington Sheds Light on Purposeful Storytelling during Annual Frederick Douglass Human Rights Lecture
On Thursday, February 23, the University of La Verne hosted its annual Frederick Douglass Human Rights Lecture featuring acclaimed author Bryan Washington and his short-story collection Lot and novel Memorial. The event, which took place in the Ann and Steve Morgan Auditorium, was well-attended by students, faculty, and members of the community.
During the lecture, Washington shared the creative and meaningful process it took to bring his stories to life. He explained how he was inspired to write about topics he felt needed to be shared, including intersectionality between multiple identities and communities he's belonged to, and inclusive topics he wished had more representation in mainstream culture.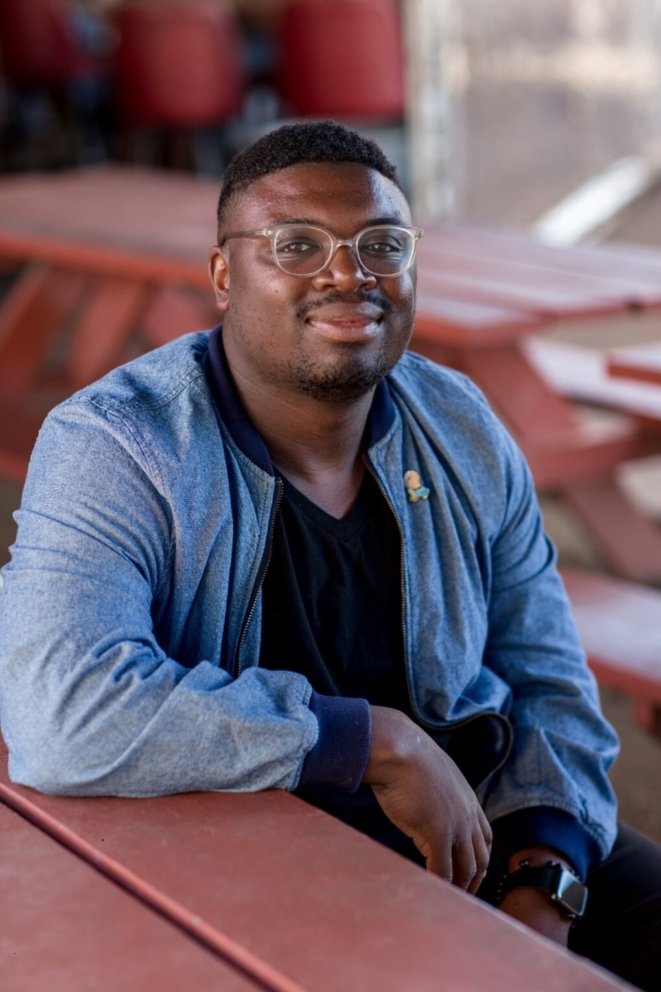 He also discussed themes of race, identity, and family explored in his debut book Lot, which tells the story of a young man growing up in Houston, a city that holds a myriad of diverse neighborhoods, and his exploration growing up in these communities through ear-catching prose.
When discussing his writing with the audience, he shared the importance of telling stories that were honest and true without capitalizing on trauma.
"There can be a compulsion to lean into socioeconomic and historical stress on diverse communities as a justification to putting them on the screen," Washington said. "That felt icky and challenging, because you can't divorce socioeconomic and white supremacy struggles…but I didn't want to make it a primary component."
Then, he shared prominent ideas and sample sections from his novel Memorial, about family, home, cuisine, and love intersecting the Black, Japanese, and queer community. He provided his personal experiences as a mixed-race individual to the audience and how it informed his writing.
He left the audience with questions to consider: How can we bring feeling and clarity into our work? How can we call forth the clearest iterations we want to tell?
Washington compelled the audience to find what they care about and bring it to life, because what's important can be shared overtime and matters.
"You know the story you're trying to share best. It's your story. You know what it is," Washington said to a student in the audience inquiring about his confidence to pursue his novels.
The Frederick Douglass Human Rights Lecture Series, which honors the legacy of the great abolitionist, is an annual event at the University of La Verne that has been operating since 2014. It serves as a platform for distinguished speakers to share their experiences and ideas on issues related to human rights and social justice.
For more information on Bryan Washington, please visit www.prhspeakers.com.
---