NetVUE Regional Gathering Expands Vocational Exploration and Well-Being Support for Marginalized Students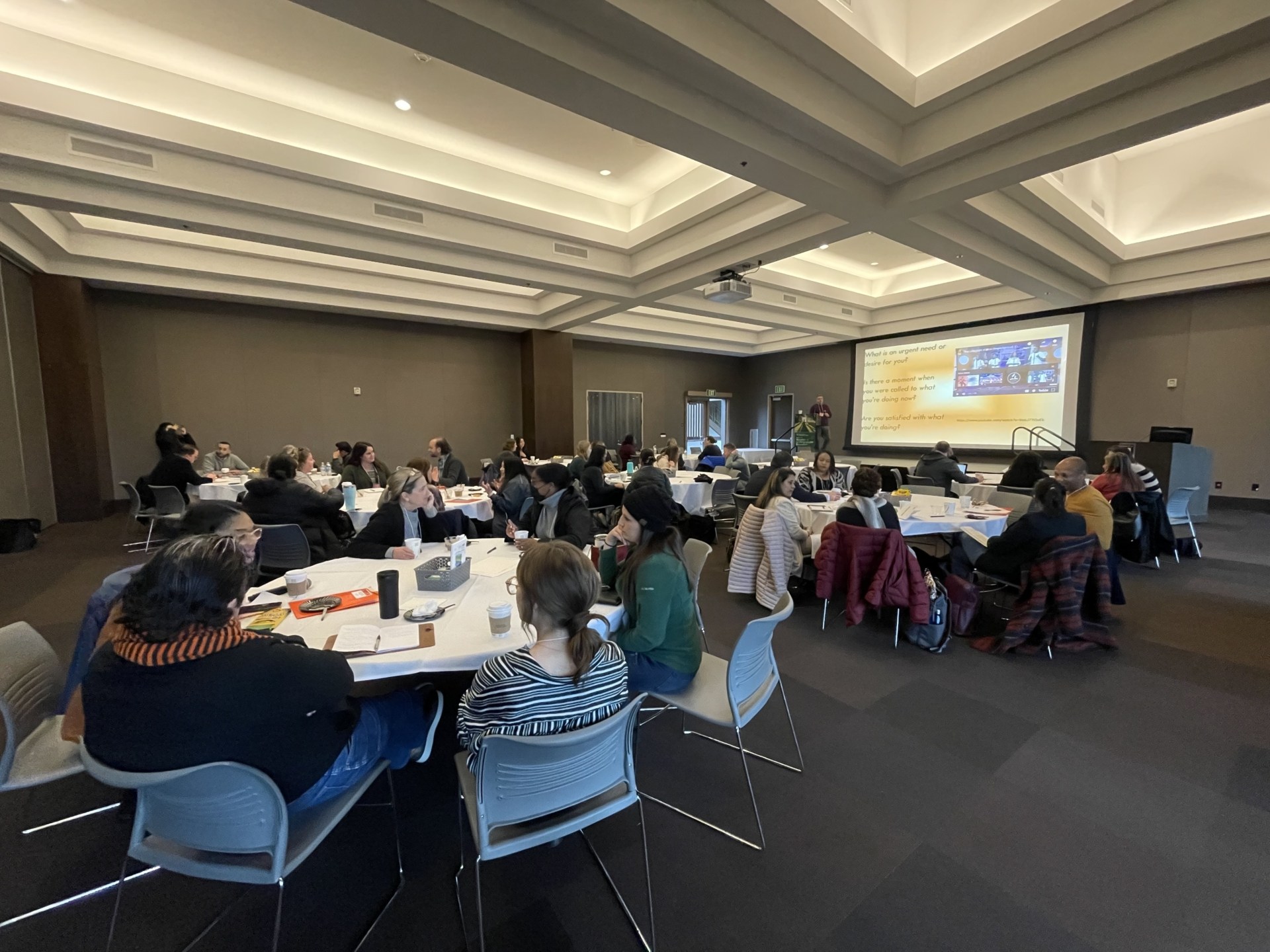 The University of La Verne hosted the Council of Independent Colleges' Network for Vocation in Undergraduate Education (NetVUE) Regional Gathering last week at the Abraham Campus Center. The gathering brought together approximately 60 scholars and educators from across the country, as well as University of La Verne alumni, to discuss the role teachers have in supporting students from marginalized communities through vocational exploration and the practice of well-being.
Throughout the three-day event, titled "Creating Conditions, Dismantling Obstacles, Empowering Students: Vocational Exploration and Marginalized Communities," attendees experienced student-centered discussions, breakout sessions, faculty speakers, a keynote speech, roundtable discussions, and student panels about the current conditions, obstacles, and empowerment opportunities that help and/or hinder student success. Many professors and leaders at the university spoke during breakout sessions about the various support offerings provided to students within different university departments.
Director for the Career Center Amanda Miller was a university speaker in one of the breakout sessions and shared how to support students in academic advising and career services. She reflected on the event.
"It's about reframing our programming with students to meet them where they are," Miller said.
A keynote address was given by bestselling author Patrick B. Reyes, who spoke about his book, The Purpose Gap: Empowering Communities of Color to Find Meaning and Thrive. Reyes is a Chicano educator, administrator, and institutional strategist and the senior director of learning design at the Forum for Theological Exploration, among other service positions and accolades. He shared in his author's note that this work is created, "for and with those who close the purpose gap so that the next generation will have access to the resources, knowledge, and practices to dream big dreams and achieve their many purposes."
Another notable feature of the conference were the student panels, where University of La Verne alumni shared personal stories of them as students and provided feedback on experiences they had and wished they had during their collegiate experiences. The panel provided an opportunity for attendees to receive multiple perspectives from former students and bounce ideas off them to better their teaching spaces.
The conference concluded with a closing reflection from University of La Verne Chaplain Zandra Wagoner, who emphasized the importance of "ongoing dialogue and collaboration" among educators and scholars to continue advancing the role that each have in promoting healthy safe spaces for students.
Kathleen Weaver, vice provost for research, professional development, and online learning at Loyola Marymount University, attended the event and remarked on the importance of this collective research.
"It's not only about the care that the university emphasizes, but also the strong research that goes with it," Weaver said. "It's about the innovations being implemented by people invested in the work."
---