Senator Rubio Sworn In On Campus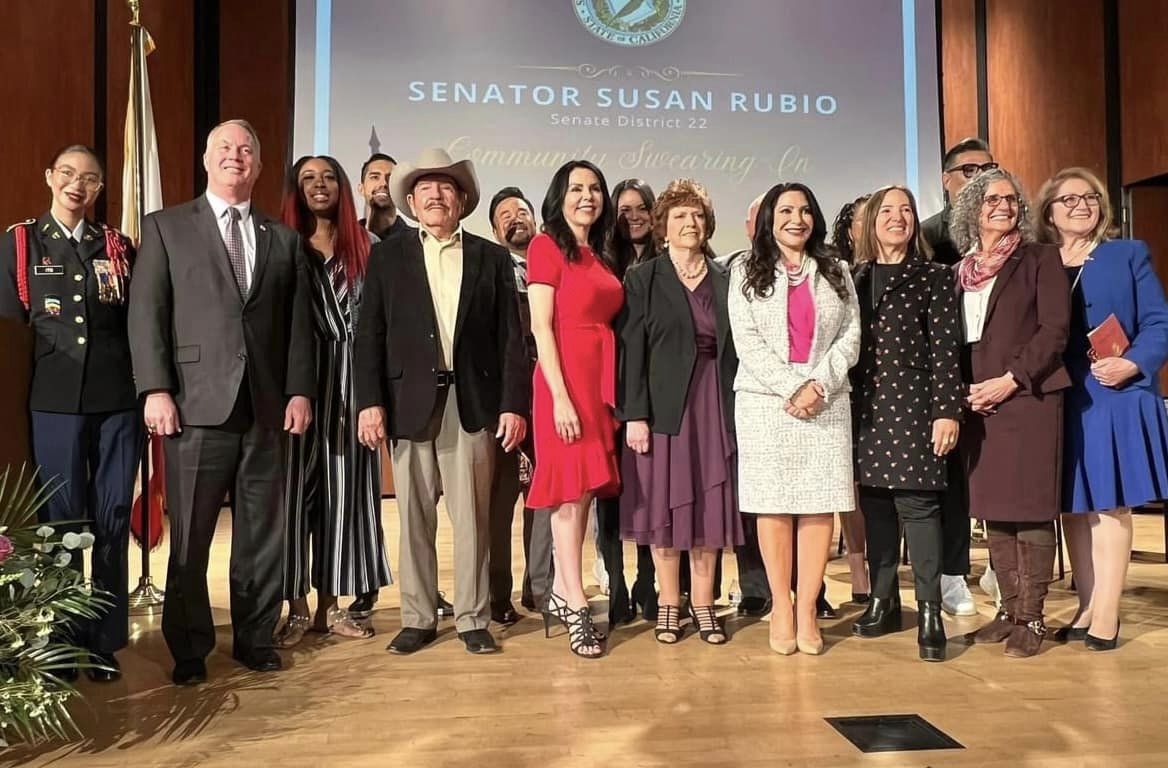 California Senator Susan Rubio (District 22), whose district boundaries now include the City of La Verne, celebrated re-election in a community swearing-in ceremony at the University of La Verne's Morgan Auditorium Saturday, Feb. 18.  
More than 200 supporters attended the event including Congresswoman Norma Torres, Lt. Governor Eleni Kounalakis, Senate Majority Whip Eloise Gómez Reyes, Assemblymember Blanca Rubio, Assemblymember Freddie Rodriguez, Los Angeles Superior Court Judge Lucy Armendariz, Los Angeles County Assessor Jeff Prang, other elected officials, university trustees and staff, former students, family, and friends.  
During opening remarks, University of La Verne President Devorah Lieberman acknowledged and thanked the Senator for her leadership and work that has already impacted the district, which includes Los Angeles County and parts of San Bernardino County due to redistricting.  
"The university was delighted to welcome Senator Rubio for her community swearing-in ceremony and even more overjoyed that she is now our state senator. She is a longtime advocate for educators, students, and their families. She has long worked to change lives and will always be a close friend to the University of La Verne," said University of La Verne President Devorah Lieberman.   
Rubio, the proud daughter of a former bracero farm worker and housekeeper, was elected to the California State Senate in 2018. Prior, she served 17 years as a public school teacher and 13 years as a Baldwin Park City councilwoman. She has spearheaded groundbreaking policy initiatives and legislation focused on domestic violence, created the largest affordable housing trust in the state, and is a strong education advocate including in building teacher training and support systems.   
---