Dyslexia Advocacy and Training Simulations will be Showcased During Annual Neurodiversity Symposium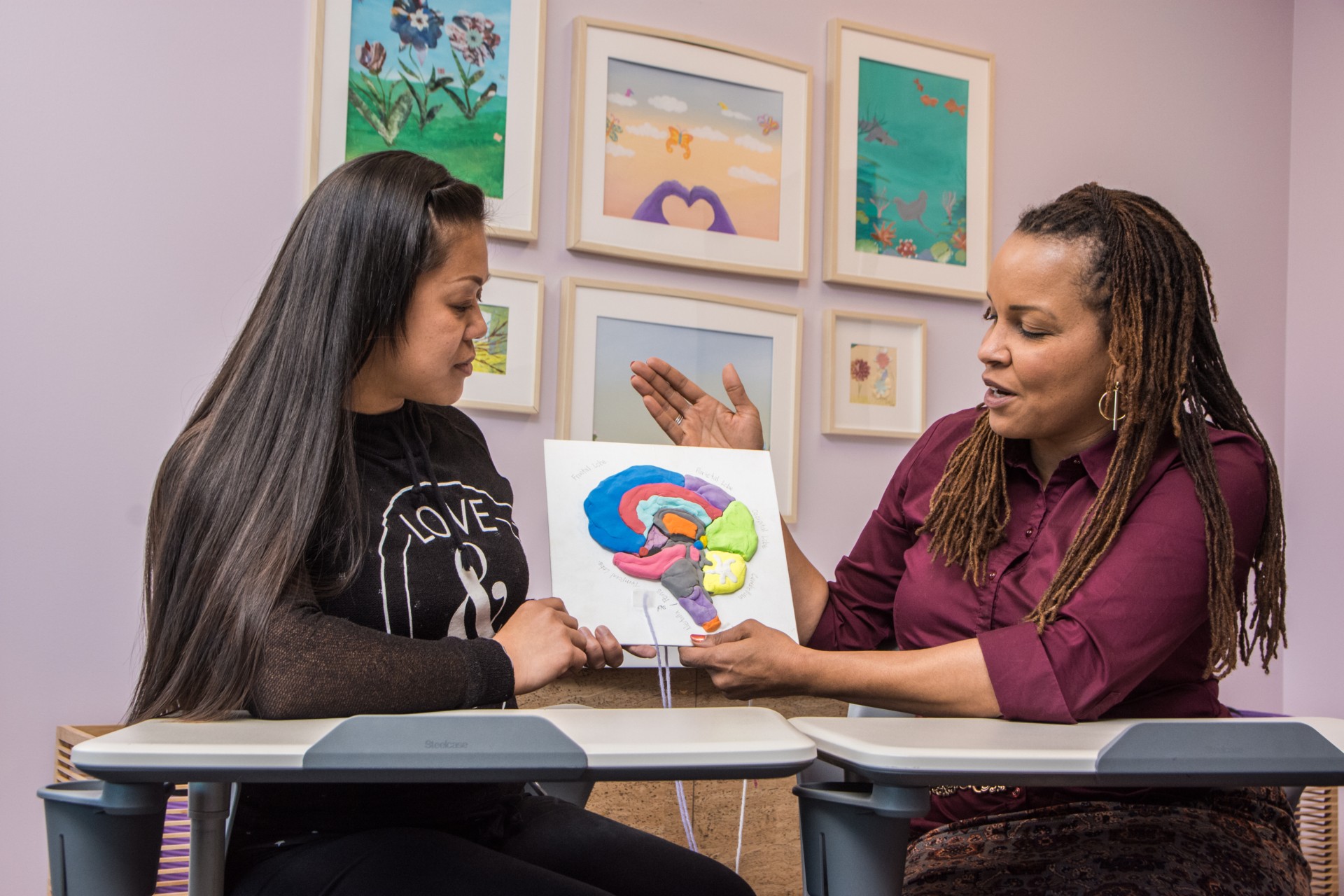 The LaFetra College of Education's Center for Neurodiversity, Learning, and Wellness will be hosting its 6th Annual Neurodiversity Symposium at the University of La Verne on Saturday, April 29.
This year, the symposium is dedicated to advancing dyslexia policy and practice. Participants will learn how to foster equitable education practices and create transformative learning experiences that help students, educators, families, and community leaders value neurodiverse and dyslexic learners.
Dyslexia is a specific learning disability that inhibits the brain's ability to express accurate and/or fluent word recognition, which results in poor spelling and decoding abilities. One in five people have dyslexia, which can affect the quality of classroom instruction due to under-representation and under informed leadership.
The symposium will include discussions on dyslexia policy at the state and national level and learn about the direction of education research, policy, and practices. Guests are also invited to connect with families, educators, and legislative staff to establish a comprehensive approach to supporting dyslexic learners, with an aim to increase academic achievement and social engagement. Participants will leave with a greater understanding of dyslexic learners and how to help champion social equity for them in the classroom, at home, and in their communities.
The keynote speakers will be Professor Marga Madhuri and Associate Professor Cathy Johnson.
Madhuri is a professor of teacher education at the University of La Verne. Madhuri has taught K-12 and has been a literacy educator for more than two decades. Madhuri helped build and is the chair of the Dyslexia Teacher Training Program at the University of La Verne, a structured literacy intervention program for striving readers. In her talk, Madhuri will discuss how her mindset and practice as a literacy educator has evolved over the years as well as how neuroscience supports educators in providing targeted instruction to all students.
Johnson is an associate professor and librarian at the University of La Verne. Johnson has been a licensed speech language pathologist since 1991 and is certified as a structured literacy teacher by the Center for Effective Reading Intervention. She will discuss the wide variety of assessments available to gauge decoding, reading, phonological processing, and other evaluated domains for individuals with dyslexia. Johnson will also share the assessments she currently uses in her dyslexia academy to determine students' strengths and weaknesses in a variety of areas.
A dyslexia simulation will be offered in the morning by Experience Dyslexia®, developed by the Northern California Branch of International Dyslexia Association. This will be a hands-on workshop that invites participants to experience the challenges and frustrations that people with dyslexia and other language-based learning disabilities may face daily. The simulation provides a lively, thought-provoking experience for teachers, parents, and anyone interested in better understanding the lives of individuals with dyslexia.
The symposium will take place in the Abraham Campus Center at the University of La Verne.
Registration is now open. Additional information and tickets for purchase are available here.
The Center for Neurodiversity, Learning, and Wellness (CNLW) is a resource center within the university's LaFetra College of Education. The center offers a multifaceted program of educational services, professional training, research, and community engagement intended to promote a greater understanding of neurological diversity in our culture.
---