Campus Leaders Showcase Dynamic Well-Being Initiatives to Special Visitors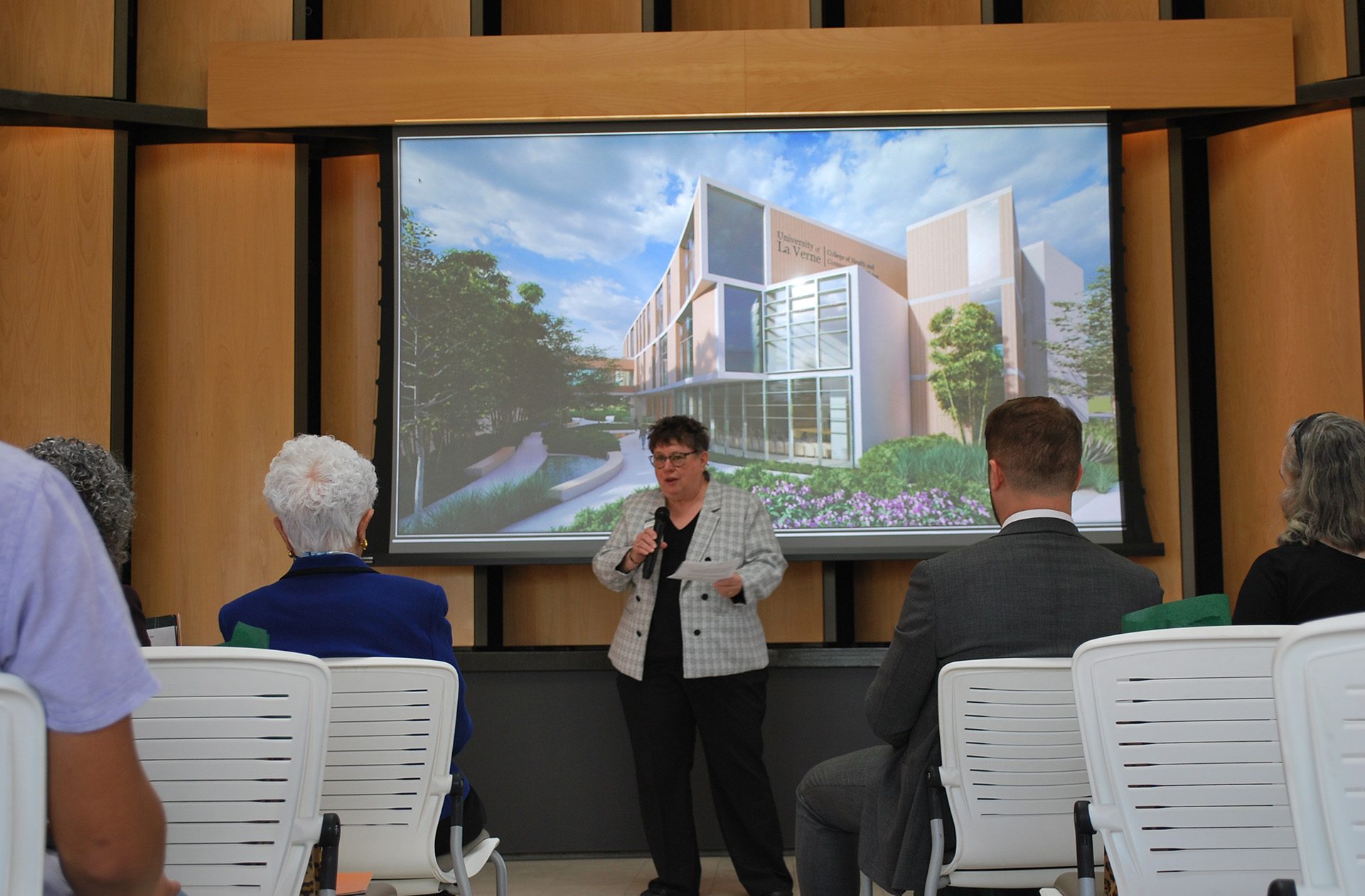 Leaders in supporting health and well-being from across the University of La Verne welcomed U.S. Assistant Secretary for Mental Health and Substance Use Miriam Delphin-Rittmon, Congresswoman Grace Napolitano, and community advocates inside the Sacred Space of the Ludwick Center for Spirituality, Cultural Understanding, and Community Engagement last Thursday. Their visit was centered on learning about and supporting the university's expansive mental health and well-being programs and initiatives.
"It is an honor to be here today, and as we look ahead toward the future, may we continue to work collectively and collaboratively to uplift one another," President of the University of La Verne Devorah Lieberman said in her introduction to visitors.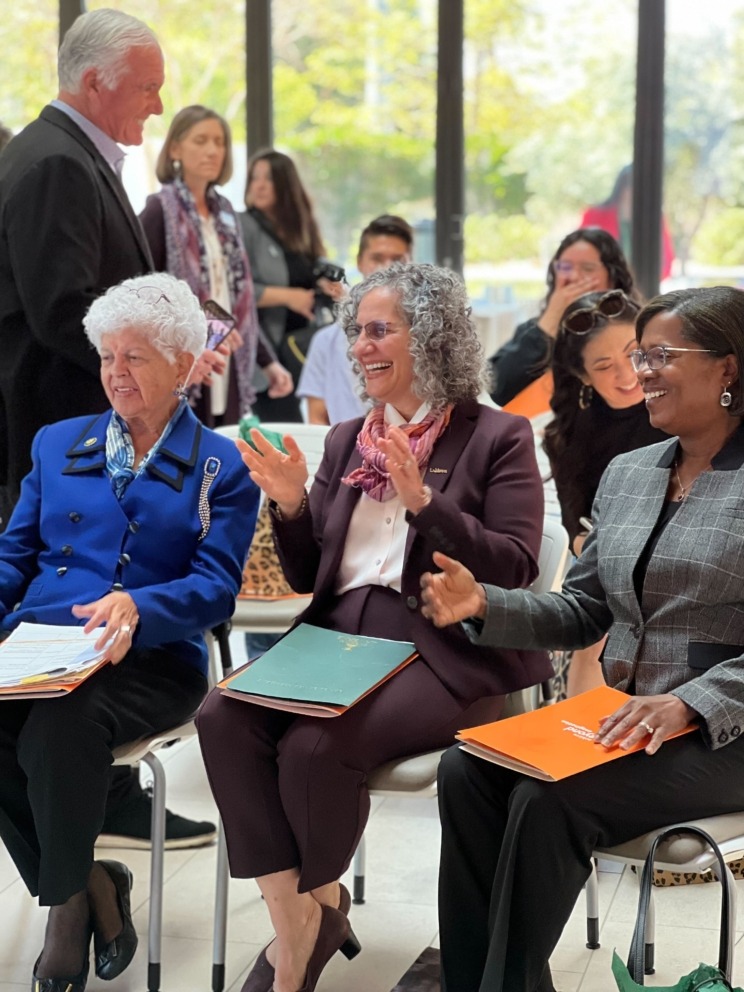 Well-being and mental health professionals from the university then gave presentations to the dignitaries to showcase the dynamic services offered on campus.
Kathy Duncan, dean of the College of Health and Community Well-Being, commenced the gathering by sharing the importance of the newest college's programming, and how "all students from the entire region will be able to get the mental health services that we can provide" including emphasized support to underserved communities. She also shared an upcoming initiative that aims to incorporate "plug-in modules" of mental health and well-being pedagogy within existing programs across campus, regardless of academic discipline, in order to expand and unify well-being as a holistic topic of study to be practiced across colleges and curriculums.
Representatives from the Randall Lewis Center for Well-Being and Research and the Office of Religious and Spiritual Life in the Ludwick Center later presented how multiple centers are working together to provide holistic education and support, including physical, spiritual, financial, and emotional well-being programs for students, faculty, staff, and the surrounding community.
Bauccio Endowed Executive Director for the Lewis Center and La Verne Experience Activities Director Sarah Rodman-Alvarez stood alongside University Chaplain Zandra Wagoner and Student Affairs Case Manager Adrianne Montero-Camacho to discuss the university's collaborative model for shared values and understanding. Each center representative emphasized four points of common ground: equity-centered, trauma informed practices; a human-first framework; innovation with available resources; and position that well-being is everyone's job, regardless of major or profession.
"People come with their own challenges and their own passions, and the key to innovating is through diversity," Rodman-Alvarez said. "In our collaborating spaces, I feel a great sense that we are all truly able to bring ourselves and what is unique about us into our programming."
Students also shared how these services had positively influenced them during their collegiate careers. After they shared their personal experiences and the visit concluded, Congresswoman Napolitano emotionally expressed her admiration for the university's efforts to promote mental health and well-being resources, services, and education.
Delphin-Rittmon stated that she was leaving the gathering "inspired" and appreciated the university's focus on equity and innovation.
"Well-being is everyone's job, that is so powerful" Delphin-Rittmon said in reflection. "The sense of community is truly present here at this campus."
The University of La Verne's commitment to mental health and well-being programming and initiatives will continue to expand with future opportunities currently in creation. The university continues to prioritize mental health support for its students and work towards creating a campus culture that promotes positive mental health.
"There will be many opportunities upcoming that expand on our research, trainings, and course transformation, that will greatly impact our local and surrounding communities," Duncan said.
Gallery of Images
---