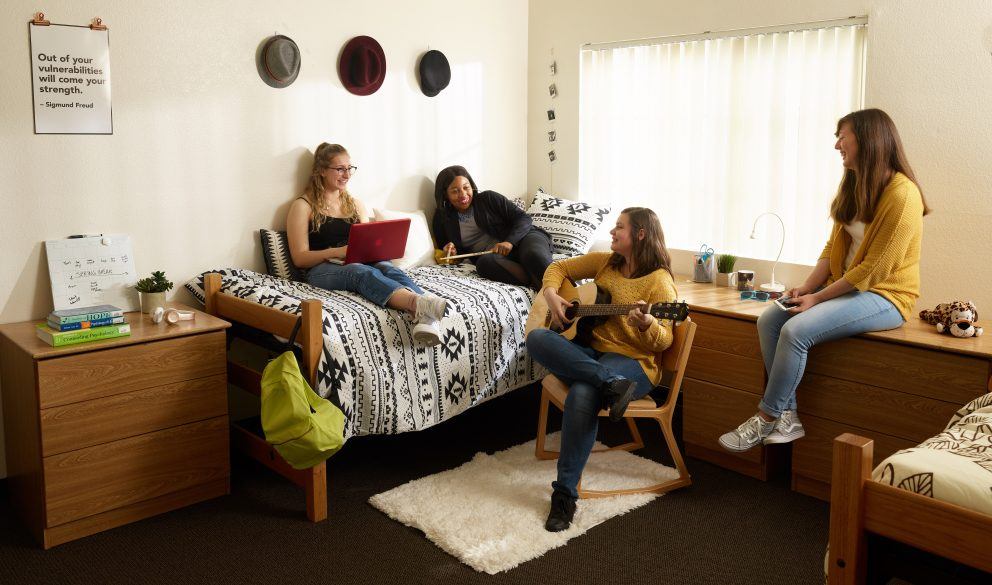 The Oaks is ideal for students interested in making friends and developing a strong sense of community! This set of halls boasts small and quaint community environments where working together and getting to know each other is the norm.
The Oaks is home to a combination of new, continuing , transfer,  and Law and PA grad students. Each student type would be located in specific buildings of Oaks.
The Oaks is comprised of six "houses" and is home to approximately 250 students. Each community has:
a central lounge
a community flat screen TV
a kitchenette with a community refrigerator and microwave
Wireless internet
cable TV in the lounge area
a laundry room
Central air conditioning
The Oaks has double and triple options, with limited super single options available for Fall 2022.
"I like living in the Oaks a lot. It's very easy to get to know people and we have a very unified community vibe." -Isaac Loera, Undeclared
Oaks A-E Street Address:

2150 First Street
La Verne, CA 91750
Oaks F Street Address:
2140 First Street
La Verne, CA 91750
RA on Duty number for Oaks:
(909) 973-4729
Oaks room layouts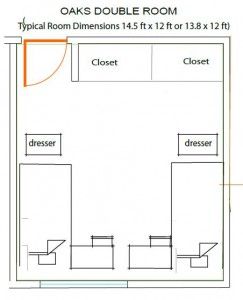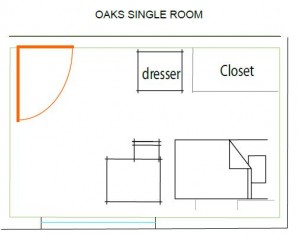 Oaks Floor Maps
Click the following  link for information on our Application Process and the 2022-2023 License Fee Schedule.