University of La Verne Enactus Students Plant Vegetables to Combat Obesity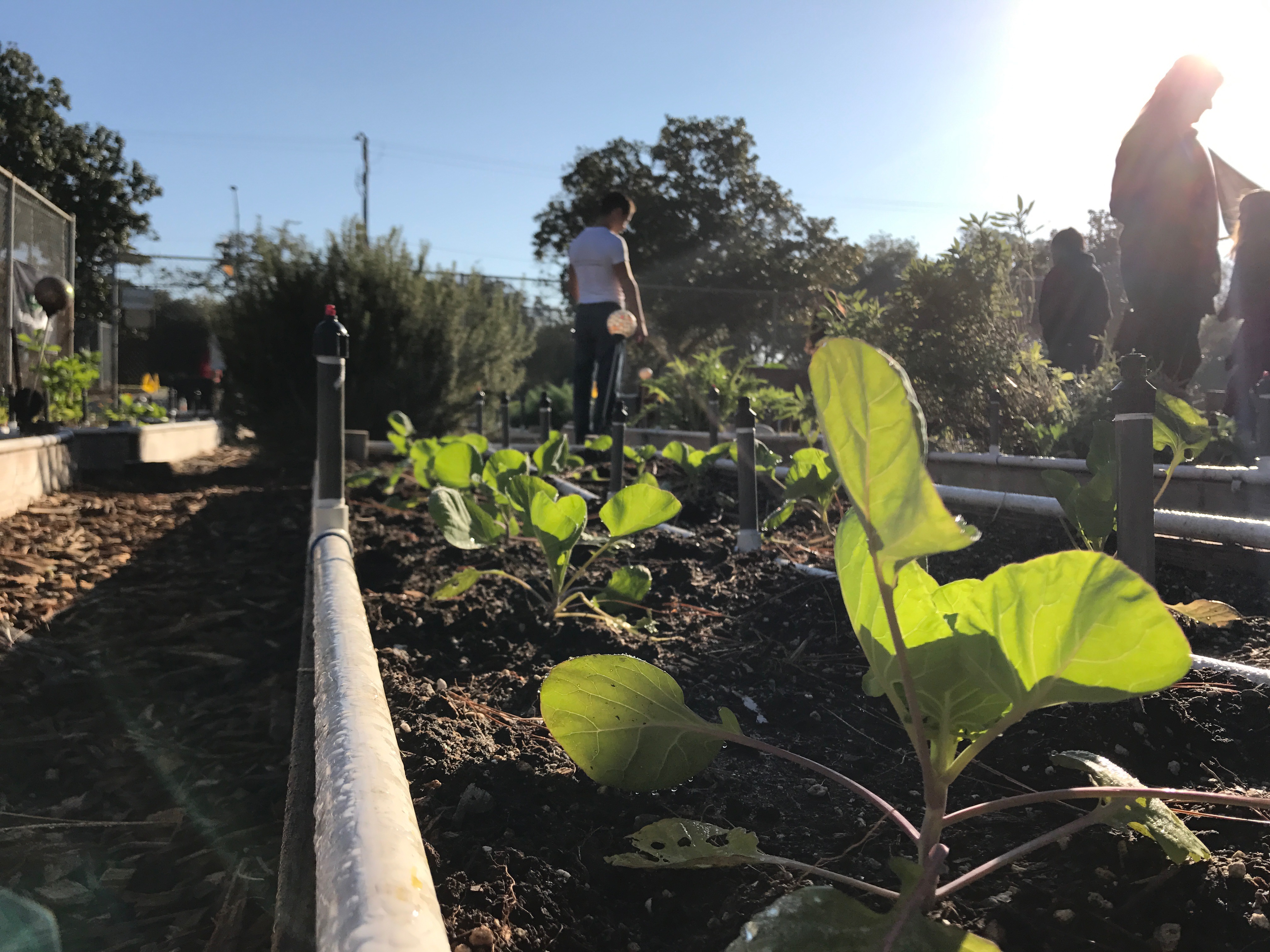 More than 30 University of La Verne Enactus team members planted vegetables at El Roble Intermediate School in Claremont in November to combat childhood obesity.
The group teamed up with Orchard Supplies and Sam's Club to plant seedlings for the children.
"We have finished a beautiful garden of 14 vegetable beds and our Enactus students went back to educate El Roble students and their parents on healthy diet," said Enactus adviser Dr. Issam Ghazzawi.
Students held workshops for more than 700 students and parents, encouraging them to switch from bad eating habits.
It was one of several community engagement projects that Enactus has participated in this year. The team collected thousands of pieces of business clothing in November and December for their Clothing for Dignity and Success drive, which helps college graduates in the Philippines prepare for jobs.
Enactus students placed donation bins across campus in early November and collected donated clothing until the first week of December. They collected 4,000 items for men, more than 5,000 clothing items for women, more than 700 books, and about 300 Success Skills Manuals for Recent Graduates). The manuals are 12-page instructional guides on resume writing and interviewing tips prepared by University of La Verne's Enactus students.
Enactus is an international nonprofit organization dedicated to inspiring students to change the world through entrepreneurial action.
---