Houston Police Chief Art Acevedo, Race Relations Author Lawrence Ross to give keynote addresses at 2018 Spring Commencement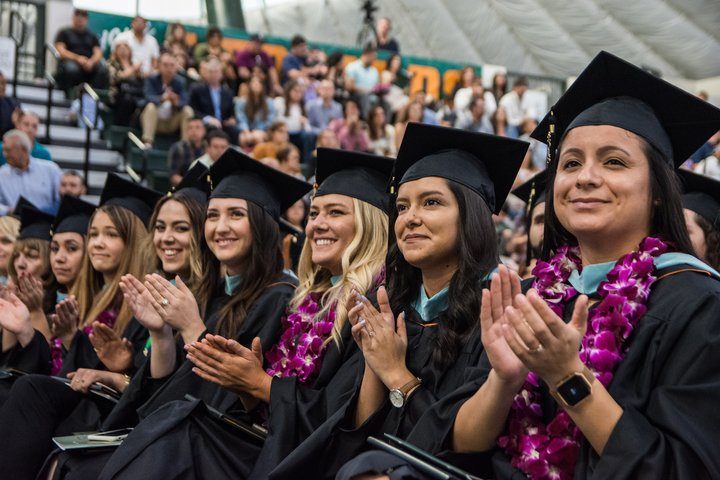 Art Acevedo, chief of the Houston Police Department, will serve as keynote speaker for the University of La Verne's Spring 2018 Commencement ceremonies on Saturday, June 2, and Lawrence Ross, an author and speaker on college race relations will deliver the keynote address on Sunday, June 3.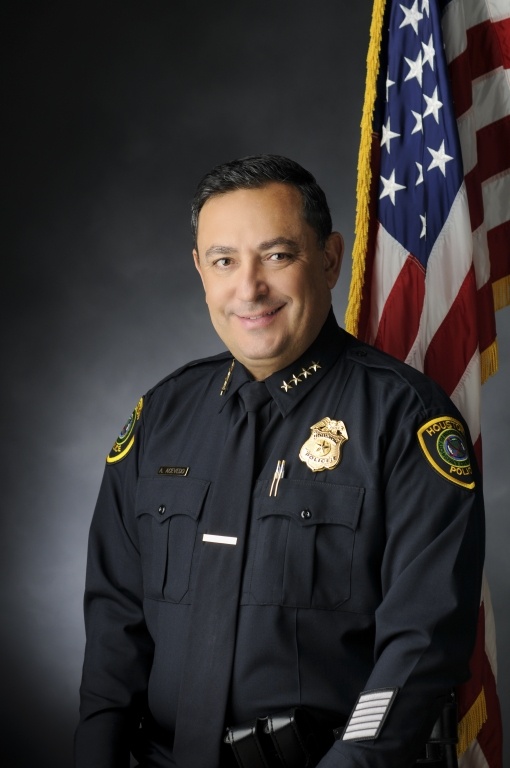 Acevedo, who received a bachelor's degree in public administration from the university in 2005, was sworn in as Houston police chief in November 2016. He is the first Latino to serve as police chief in Houston, the fourth-most populous city in the United States.
In 2017, Acevedo led the city through Hurricane Harvey, one of the costliest natural disasters in U.S. history. He credits his officers and staff with rescuing more than 6,500 people as the hurricane transformed the city into a series of islands. The chief drew on lessons he learned at the University of La Verne – earning, building, and keeping public trust – throughout the storm.
Born in Cuba, Acevedo was 4 years old when he came to the U.S. with his family in 1968. He grew up in California and began his law enforcement career in 1986 as field patrol officer in East Los Angeles with the California Highway Patrol. He became chief of the California Highway Patrol in 2005. Prior to Houston, he served nine years as chief of the Austin Police Department in Texas.
Acevedo holds leadership positions with the Major Cities Chiefs Association and the International Association of Chiefs of Police.
Ross has spoken at more than 700 colleges and universities about fraternalism, student development, and fraternity and sorority hazing following the 2000 release of his first book "The Divine Nine: The History of African American Fraternities and Sororities." He has written commentaries and has been interviewed by media organizations such as the Los Angeles Times, BBC, MSNBC, and CNN.
He began speaking at colleges and universities across the country about college campus race relations after the release of his 2016 book, "Blackballed: The Black and White Politics of Race on America's Campuses."
The National Association of Black Journalists selected Ross' book "The Ways of Black Folks: A Year in the Life of a People" as a "Fall Must Read." The book chronicled Ross' travels to England, France, Ghana, Brazil, Jamaica, and Canada and the commonalities he witnessed among black people.
Ross earned a bachelor's degree in history from the University of California, Los Angeles and a Master of Fine Arts degree in screenwriting from UCLA's School of Theater, Film, and Television.
More than 1,200 University of La Verne students are expected to graduate, and hundreds will attend the ceremonies at Campus West and Morgan Auditorium.
The ceremonies honor undergraduate and graduate candidates from the university's main campus, regional campuses, online, and off-campus programs.
Ceremonies at Campus West on Saturday will be at 9:30 a.m. for the College of Arts and Sciences and 4:30 p.m. for the College of Business and Public Management. LaFetra College of Education students will participate in commencement at 9:30 a.m. Sunday at Campus West.
---