The Farm at Fairplex Partners with University of La Verne on Health and Well-Being Initiatives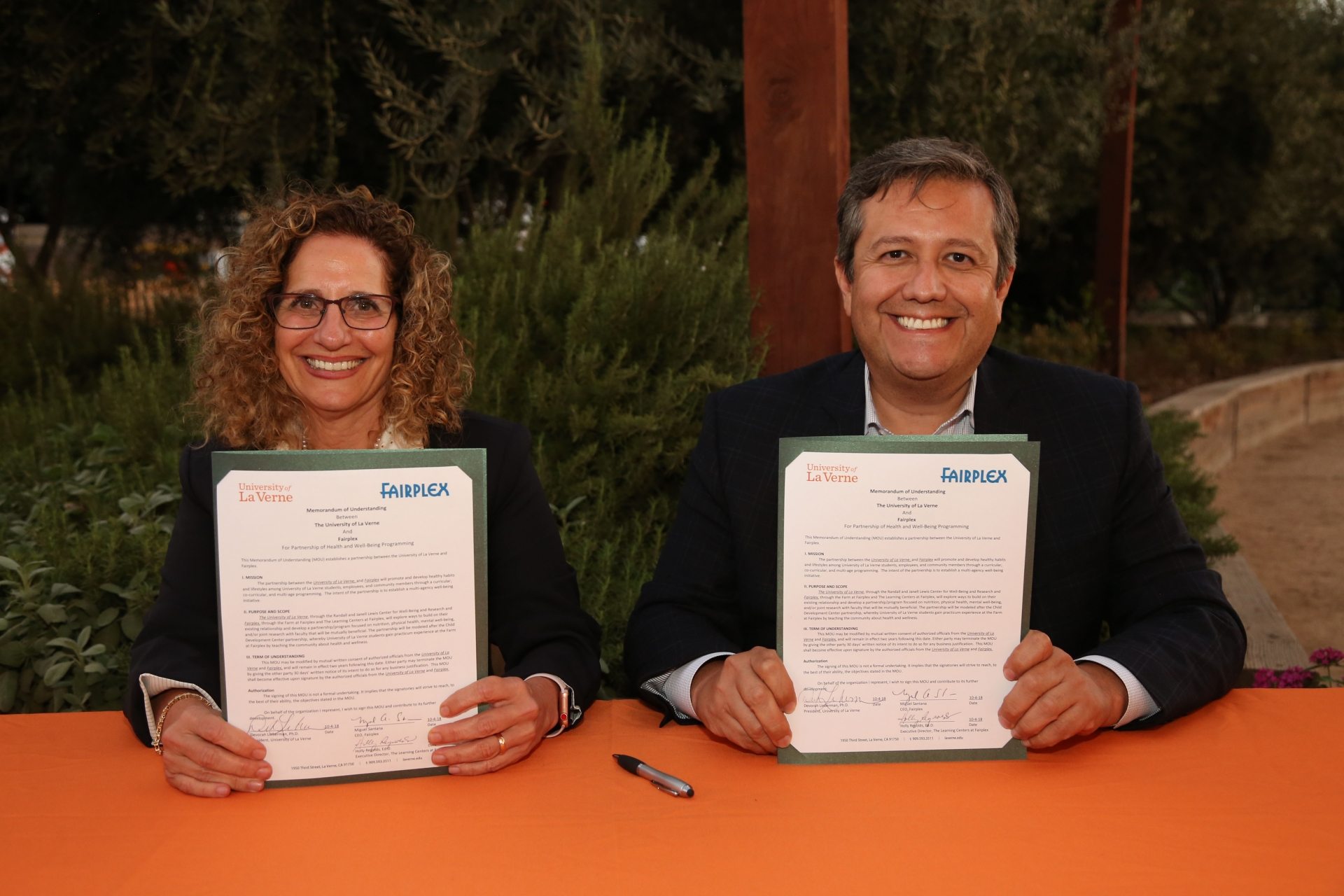 The University of La Verne and Fairplex have agreed to work together to create community-based programs that will promote healthy habits and lifestyles for University of La Verne students and the greater Southern California community.
The partnership will connect the University of La Verne's emerging Randall Lewis Center for Well-Being and Research with The Farm at Fairplex, forming a cornerstone for health and well-being initiatives that are unlike anything else in the region.
"The mission of The Farm at Fairplex aligns beautifully with what the University of La Verne is building through its new Randall Lewis Center for Well-Being and Research," University of La Verne President Devorah Lieberman said. "We are thrilled to have The Farm as a partner, and for the great things we will create together to serve our students and our community."
The center, which will be built this year on the University of La Verne campus, is supported by a gift from developer and philanthropist Randall Lewis. It  will serve as a unique hub for teaching, researching, and promoting healthy lifestyle habits for students and members of the broader community.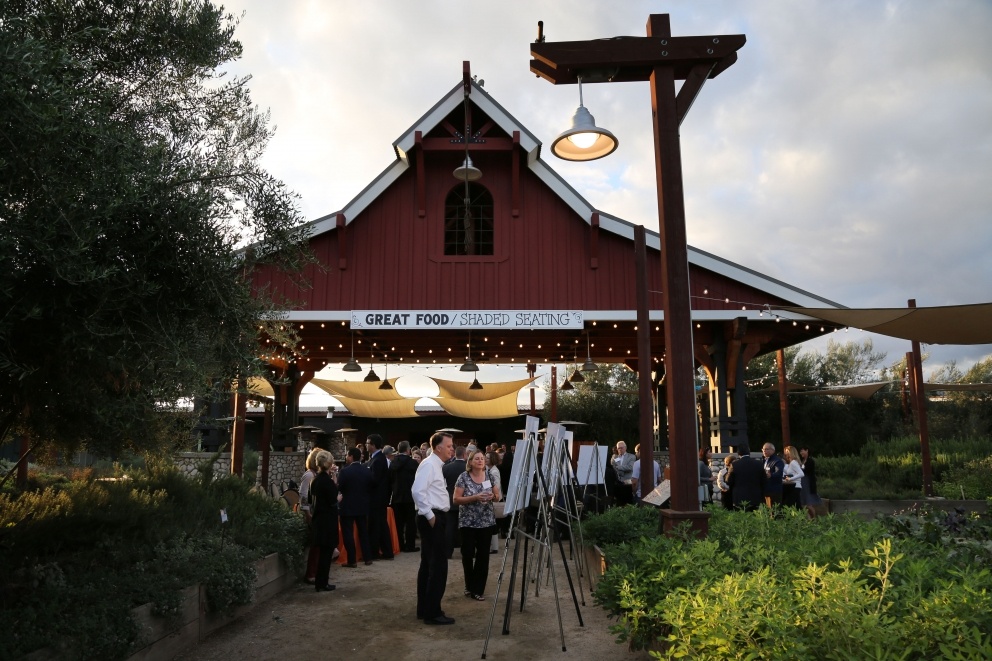 Studies have shown that residents of Inland Southern California, which encompasses San Bernardino, Riverside, and eastern Los Angeles counties, struggle with high rates of obesity, diabetes, and mental health issues, among other conditions. The region is also experiencing an acute shortage of primary care physicians.
Greater access to community-based prevention and intervention services is critical for easing these issues.
The Lewis Center will build and expand these types of services through new curriculum for students, an increased focus on health and wellness research, and via a network of partnerships with community organizations like Fairplex. It is the only center in the region that brings together students' academic work, faculty field research, recreational exercise, mindfulness activities, community service, and community partnerships in a central location on a university campus.
The Farm at Fairplex builds awareness of healthy food possibilities, provides business incubator programs for the agriculture and food service industry, and educates in multiple areas of farm-related culinary and agriculture disciplines. Those include the value of growing food, sustainability, healthy eating, social well-being, life Science, and urban gardening.
Lieberman and Fairplex President and Chief Executive Officer Miguel Santana signed the partnership agreement during a celebration at The Farm at Fairplex on Oct. 4.
Guests included Lewis, Pomona Unified School District Superintendent Richard Martinez, members of the university's Board of Trustees, representatives of other Lewis Center community partners, and members of the Los Angeles County Fair Association.
"The University of La Verne has a building that needs a purpose. And we have this amazing farm," Santana said. "And where we share our common vision is in our mutual desire to have a healthy and strong community."
The agreement builds upon what is already a strong relationship between the University of La Verne and the Fairplex, which includes a partnership involving the Fairplex Child Development Center.
The Farm at Fairplex joins more than a dozen other organizations who have agreed to partner with the University of La Verne on initiatives connected to the Lewis Center for Well-Being and Research.
Others include AltaMed, Bon Appetit, Casa Colina Hospital and Centers for Healthcare, Chaffey Joint Union High School District, Claremont Club, Hillcrest, Methodist Hospital of Southern California, Mt. San Antonio College, Perfect Step, Pomona Unified School District, Western University of Health Sciences, and Adventist Health – White Memorial Hospital Medical Center.
---