Valerie Jarrett Tells University of La Verne Audience that Building Relationships is Key to Success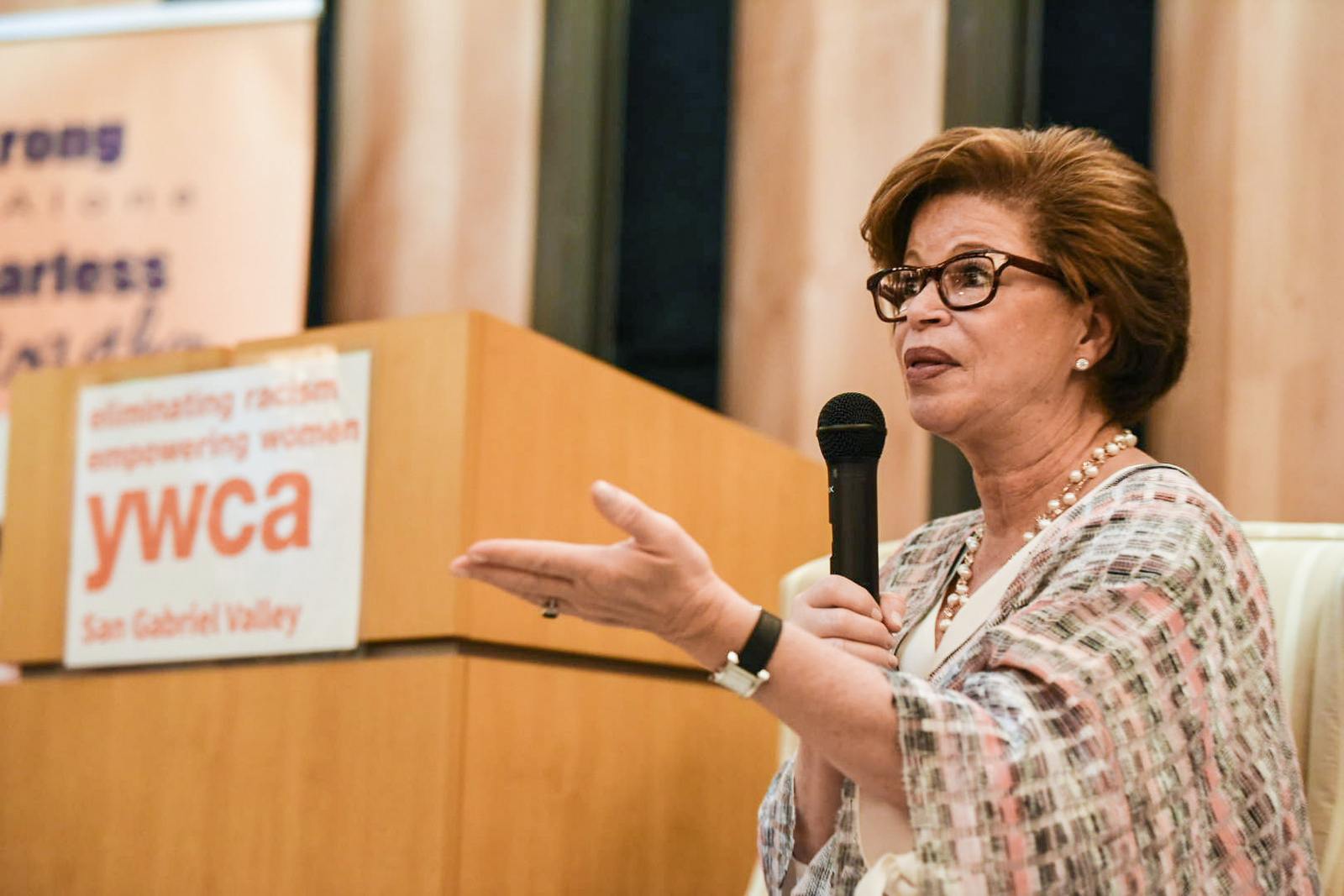 Valerie Jarrett, a senior advisor to President Barack Obama, visited the University of La Verne on February 27, urging a crowd of more than 100 people to take every opportunity to continue to learn and grow.
Jarrett gave a talk and signed books in the university's newly-opened Ludwick Center for Spirituality, Cultural Understanding, and Community Engagement as a fundraiser for YWCA of San Gabriel Valley. The conversation revolved around topics in Jarrett's book, Finding My Voice: My Journey to the West Wing and the Path Forward, and coincided with the end of Black History Month and the start of Women's History Month.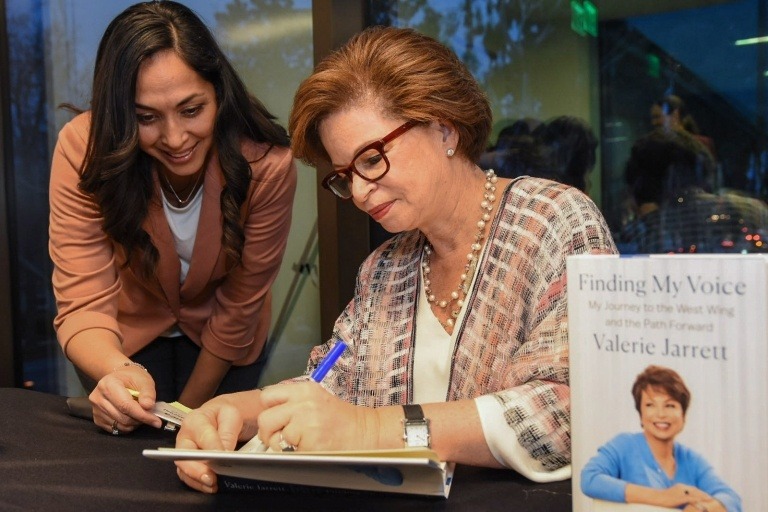 Jarrett shared stories about her childhood, her family, raising a daughter alone following the end of her marriage, her time practicing law, and the choice to leave the legal profession to go into public service. She also spoke about meeting the Obamas and going on to work for President Obama, and took questions from audience members.
Kyerra Green, a 2019 University of La Verne graduate who majored in speech communications and minored in business administration, told Jarret she was inspired listening to her story and asked if she had any advice for young African American women as they strive to make a difference in the world.
"There is no substitute for hard work" Jarrett said, but there are additional things that all women should do.
"Get to know the people with whom you work," she said, "so that they will want to invest in you, because we cannot get anywhere by ourselves."
"But every one of these opportunities that has come my way – often at inopportune moments, which is often when opportunity knocks – has been because of a relationship that I made with somebody."
Prior to the speaking event, a VIP reception was held at the Ludwick Center that attracted more than 50 guests.
---