University of La Verne Rates High for Social Mobility and Best Value in New U.S. News & World Report Rankings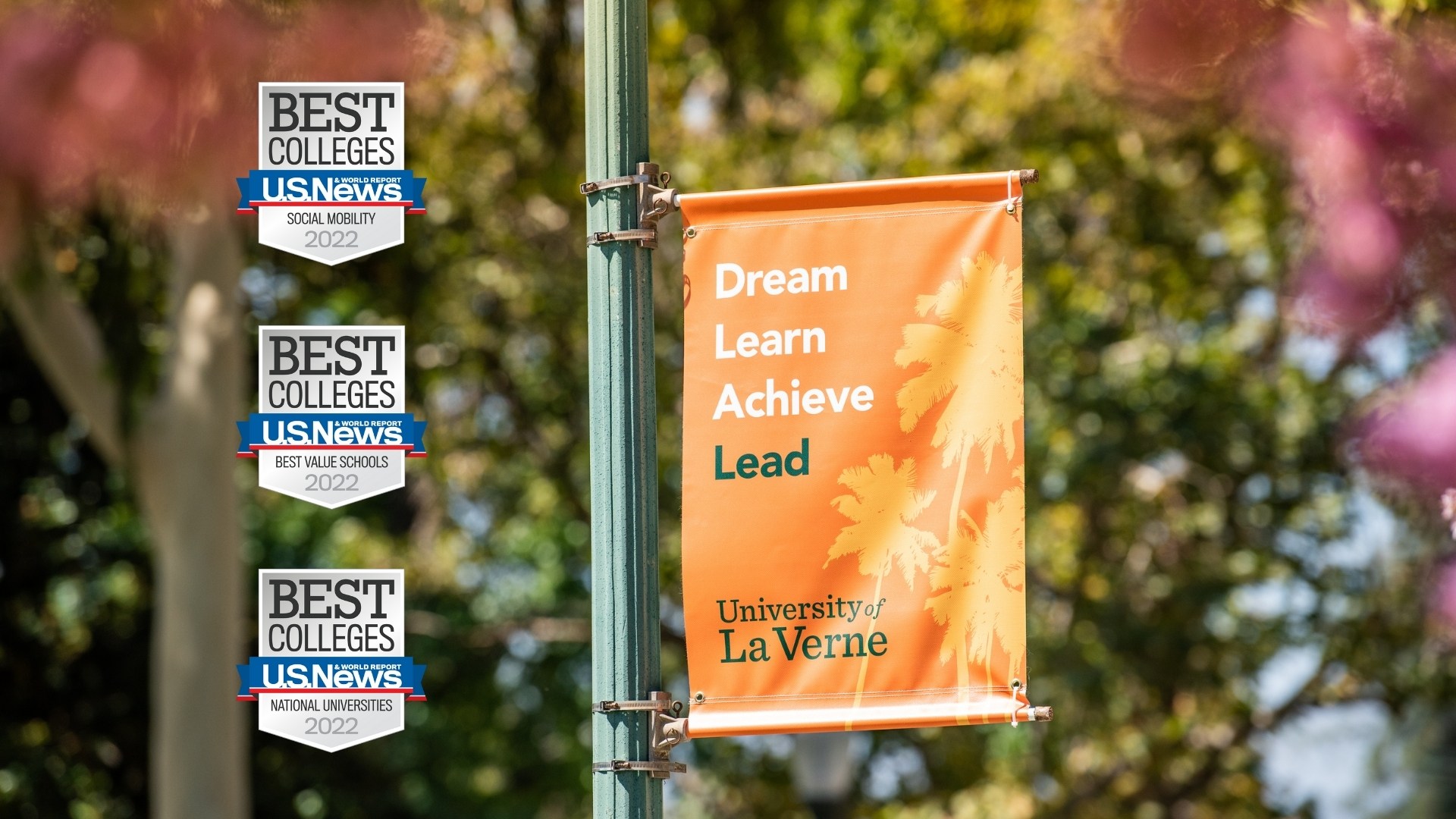 The University of La Verne is again top ranked among private universities in California and seventh among all national universities for social mobility of students, according to U.S. News & World Report's 2022 Best Colleges rankings, released September 13.
In the Best Value Schools category, the university has risen six places since 2020, placing it among the best in California and 66th nationally. Overall, it ranked 136th among 391 institutions considered to be National Universities, which includes universities such as Harvard, Yale, Princeton, and Stanford.
"We are delighted to see the University of La Verne again ranked among the best in the country, especially for social mobility of our graduates," President Devorah Lieberman said. "Students from across Southern California and beyond come here because they know a University of La Verne education is a path to better lives for themselves and their families. We are proud to serve that mission, and to be recognized for our excellence and success in doing so."
The U.S. News and World Report social mobility ranking is based on enrollment and six-year graduation rates for students eligible for Pell Grants, which means their total family incomes are usually less than $50,000 per year.
Last year, the University of La Verne raised to $15,000 its minimum annual scholarship for students in eligible high schools through the Partnership for Access to College Education (PACE) program. Qualified students from nearly three dozen California partner school districts are guaranteed admission to the University of La Verne through the PACE program. It also includes an application fee waiver, financial assistance, and support programs.
In addition to the U.S. News & World Report rankings, the University of La Verne was included in the Washington Monthly 2021 rankings, which featured the school in its Best Bang for the Buck Colleges in the West and National University categories.
Founded in 1891, the University of La Verne is a private, nonprofit, comprehensive institution founded on four core values: lifelong learning, ethical reasoning, civic and community engagement, and diversity and inclusivity. A federally-designated Hispanic Serving Institution, the university serves nearly 7,000 students on the historic La Verne central campus, regional campuses, and online.
---