University of La Verne's Education and Innovation Corridor Coming to Fruition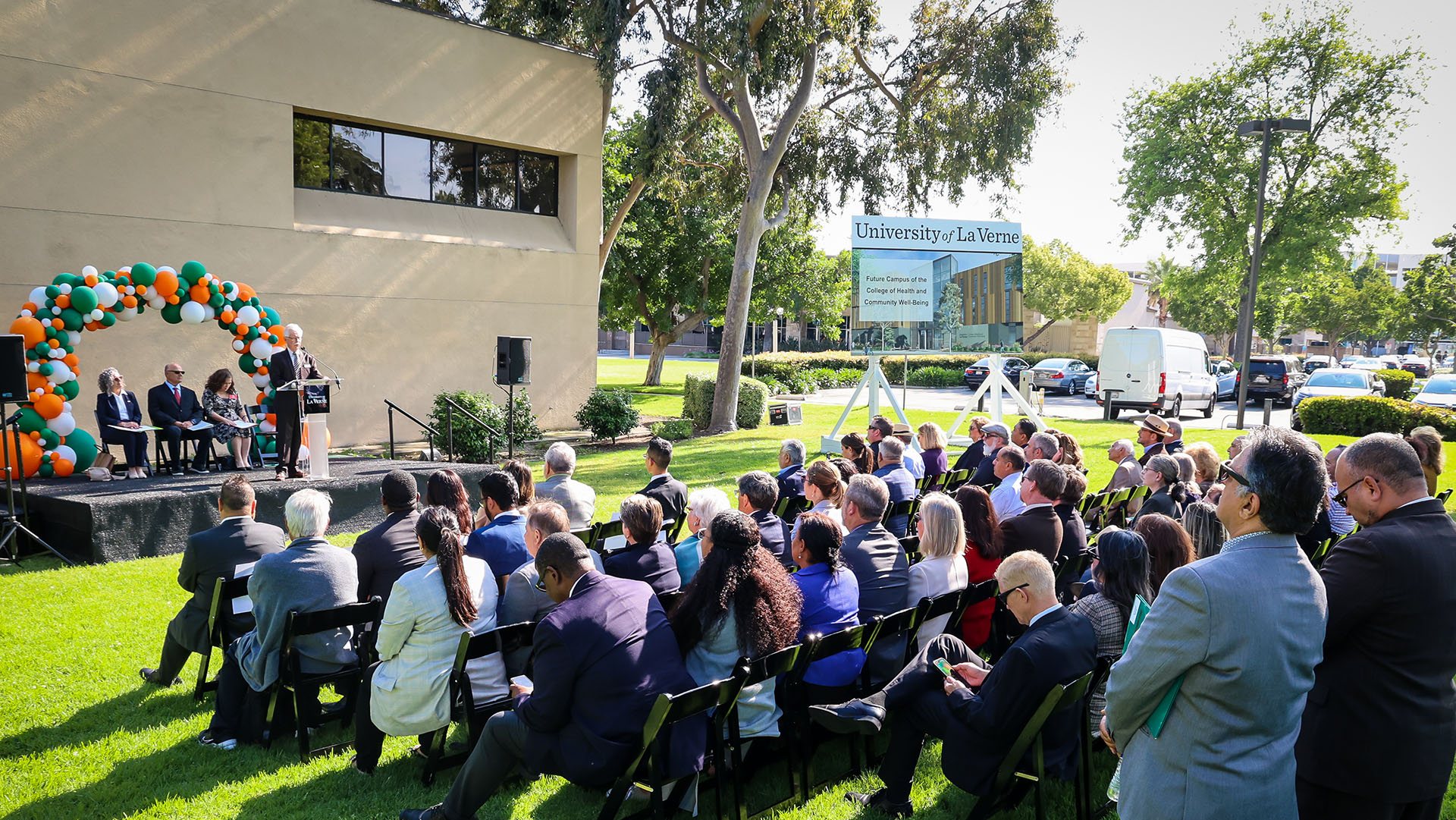 The University of La Verne recognized partnerships and celebrated the university's emerging education and innovation corridor in Ontario this week during a site dedication ceremony for the planned state-of-the-art facility College of Health and Community Well-Being.  
The college is one of three pillars that form the regional hub located off D Street between North Sultana and North Plum avenues. The others are the soon-to-be renamed College of Law and Public Service and the Randall Lewis Center for Entrepreneurship, Innovation and Social Impact.  
The new college facility is expected to be built by 2025. The two colleges, which will be connected by a bridge, are envisioned to graduate thousands of students from the region, who want to stay and work in the region.  
"We are here to serve this greater region and well beyond," said President Devorah Lieberman. "The optics, the synergy, the alignment – it's not just one particular entity, it's all three together. . .that is breaking new ground."  
The corridor will serve as a gateway for education, support and partnerships in entrepreneurship, law, public service, health equity, community well-being, and educational advancement in a historically underserved and under-resourced region of Southern California. Programs will help increase education and expand workforce development opportunities, especially for areas with projected labor shortages and aimed at building the future of healthcare in California.  
During the celebration, Ontario Mayor Paul Leon shared that the university has long been part of a downtown renaissance since the University of La Verne's College of Law moved into the old county building in 2001. He said the corridor and the coming facility is a premier project in the city and the city looks forward to continued partnership and growth. 
Julianne Hines, district director for Senator Susan Rubio, echoed Leon's sentiments, saying that the project is instrumental, strategic and timely. 
"Having this university come here to this gorgeous setting in this forward-thinking community of Ontario to build this education structure that is going to serve not just our region but our entire state, and really be a model for the entire country is just so thrilling and we're so enthusiastic for the senator to be able to support this in whatever way she can," she said.  
---